Forever Club
Stay connected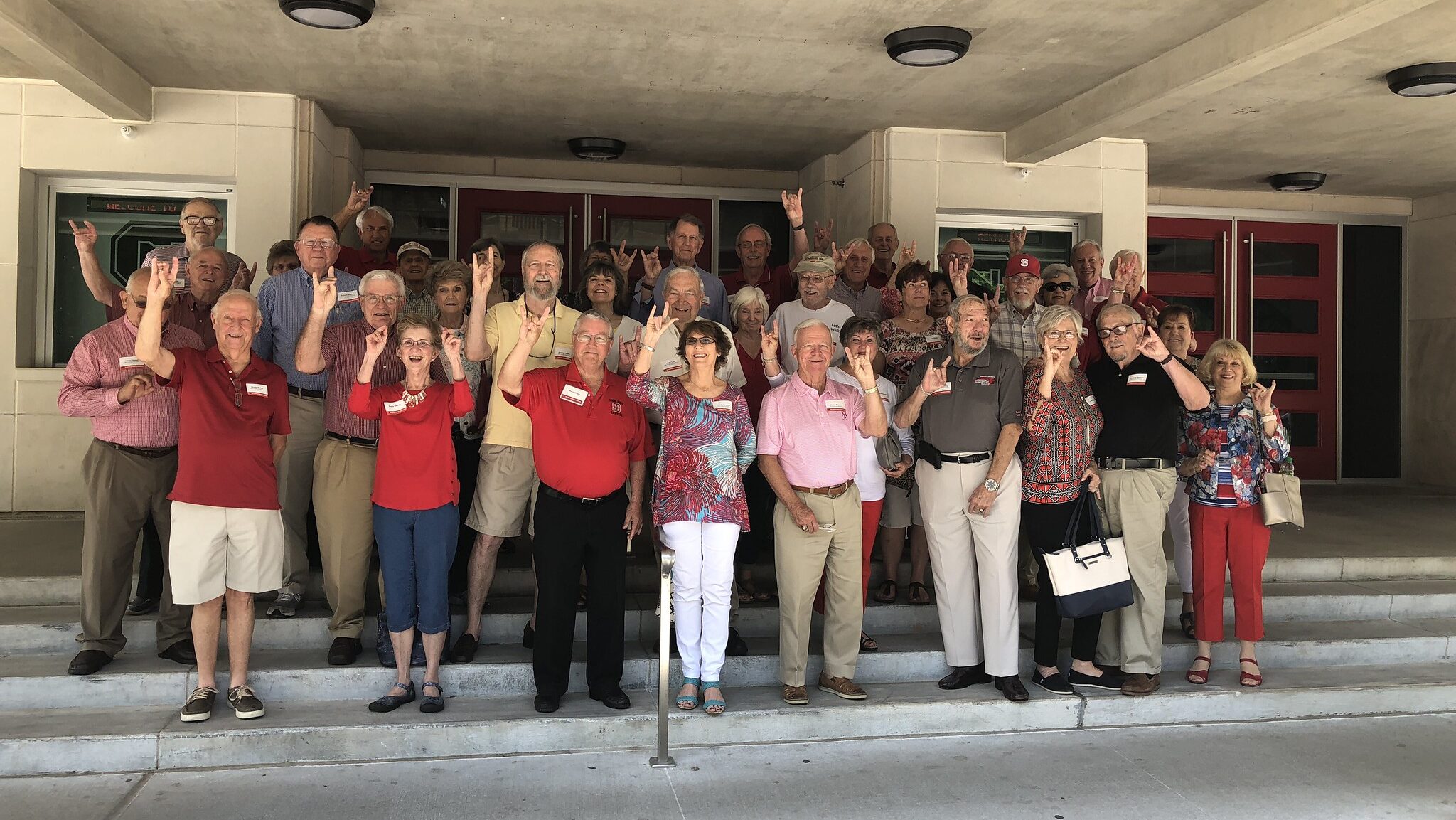 The Forever Club includes all NC State alumni who have celebrated their 50th class reunion. Learn about the history of the Forever Club.
Opportunities for involvement include:
Reunion Weekend
Join alumni celebrating their 50th class reunion and members of the Forever Club to tour, explore and reconnect with NC State.
Commencement
Forever Club members are escorted in with the graduating class and have designated seating in PNC Arena. They are honored and recognized from the podium as Forever Club members during the graduation ceremony.
Park Alumni Center Volunteer
The Park Alumni Center Volunteer Program offers a unique and meaningful volunteer opportunity, providing a valuable service to NC State and the Alumni Association.
Membership
For Forever Club members, our life membership rate is just $350 for individual and $450 for joint.
Life members also receive the following benefits:
Quarterly issues of NC State magazine
Recognition on the Life Member Roster in NC State magazine
Invitations to Forever Club events with member-only discounts
Subscription to Alumni Access (Pack Perks), with more than 350,000 merchant discounts
10 percent off at the Red and White Shop
Life member recognition certificate, lapel pin, decal and permanent membership card
Social Media:
Join our Facebook group
Photos:
Forever-in-a-Day Tour: Fitts-Woolard Hall 2022
Forever-in-a-Day Tour: Reynolds Coliseum 2022
Forever Club Reunion: Breakfast & Commencement 2022
Forever Club Reunion: Luncheon 2022
Forever Club Reunion: Belltower Tour 2022
Forever Club Reunion: Classes without Quizzes 2022
Forever Club Reunion: Welcome Reception 2022
Forever Club Recognitions: Oct. 14, 2021
Forever-in-a-Day Tour: Holladay Hall and Memorial Belltower 2021
Reunion 2019
Belltower Tour 2018
Hunt Library Tour 2018
Questions? Contact the Engagement Team at alumni_engagement@ncsu.edu.