Latinx Alumni Network
Stay connected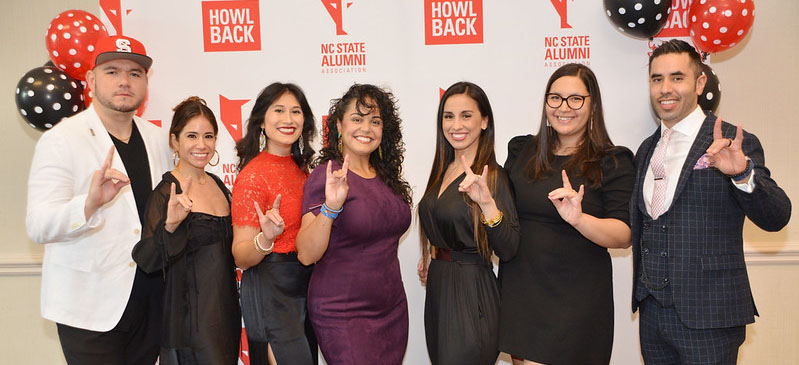 The NC State Latinx Alumni Network connects Latinx Alumni in an effort to help increase recruitment, retention and engagement of future students.
Goals
Promote a positive image of the university in the surrounding Latinx community and among its Latinx alumni.
Promote programs to recruit and retain Latinx students at NC State.
Sponsor and coordinate activities that support academic and professional development of Latinx alumni, students, faculty and staff.
Evaluate university policies, programs and procedures that affect Latinx alumni, faculty and students.
Provide opportunities to promote friendships and networking among alumni through events.
Raise funds for future scholarships and projects that will aide in the support of DACA students.
Network leaders
Andrea Duhon '05 and Lyndenise Berdecia '06
Scholarship:
Learn more about our new Latinx scholarship.
Social media:
Follow the Latinx Alumni Network on Facebook and LinkedIn.
Photos:
LAN Reunion Weekend 2023
LAN Reunion Weekend 2022
Latinx Alumni Network Homecoming Tailgate 2019
Questions? Contact the Alumni Association at ncstatealumni@ncsu.edu.