Board of Directors
Officers of the Board of Directors
PRESIDENT
Katherine Stowe '09, '12, '16 – Apex, N.C.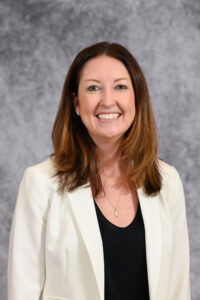 Dr. Katherine Drake Stowe '09, '12, '16 is the director of the U.S. Soybean Research Collaborative – a new, multi-state soybean program dedicated to more effective coordination and collaboration among all sectors of the soybean industry. Stowe also serves as an advisor and mentor to the Caldwell Fellows and SATELLITE Camp.
PAST PRESIDENT
Charles "Chuck" Flink '82 – Durham, N.C.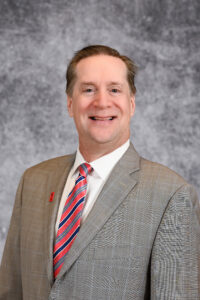 Charles A. "Chuck" Flink '82 is the director of the Initiative for Community Growth and Development at NC State. He is a 2019 recipient of the Watauga Medal, the 2006 Distinguished Alumnus of the College of Design, and a Fellow in the American Society of Landscape Architects. Flink is a lifetime member of the Friends of NCSU Libraries, a member of the Chancellor's Circle and a member of the R. Stanhope Pullen Society.
VICE PRESIDENT
Ryan Hester '02 – Seattle, Wash.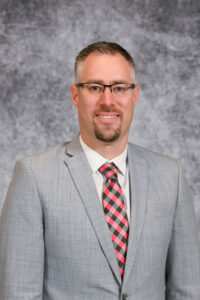 Ryan Hester '02 has led the Seattle-area NC State Alumni Network since 2011. After working 11 years as a consulting structural engineer, Hester followed his passion of construction operations to learn project management and field operations with a regional general contractor in Seattle, Wash. Hester currently leads Global Technical Operations for Amazon.
SECRETARY – TREASURER
Ryan de Jong '05 – Tampa, Fla.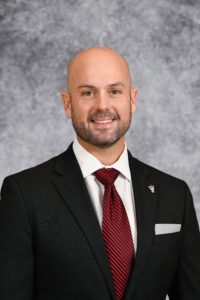 An Eastern N.C. native, Ryan de Jong '05 moved to Tampa, Fla., shortly after graduating from NC State. In 2009, de Jong became the volunteer leader for the Tampa Bay Alumni Network, where his efforts earned him the Alumni Association's "Dick Bartlett Volunteer of the Year" award in 2011. The following year, he was recognized as an "Outstanding Young Alumnus" on account of the roots he established amongst the Tampa Bay-area community and his passion for developing relationships with alumni.
DIRECTORS
Susan Brooks '90 – Raleigh, N.C.
Susan Brooks '90 is an associate director at the NC Innocence Inquiry Commission after serving most of her legal career in the field of indigent defense. While at NC State, Brooks was involved in student government and the Caldwell Fellows Program, where she once served as president of the Caldwell Fellows Alumni Council.
Andrea Duhon '05 – Charlotte, N.C.
A native of Bogota, Colombia, Andrea Duhon '05 is an assistant professor of mathematics at Marshall University in Huntington, W.Va. While at NC State, she was the first Latina and first sophomore to win Leader of the Pack, as well as the first Latina in the College of Physical and Mathematical Sciences to be inducted into Phi Beta Kappa. Duhon is also a board member of the Art of Stepping Foundation and the Chris Duhon Stand Tall Foundation.
Ed Foulke '74 – Atlanta, Ga.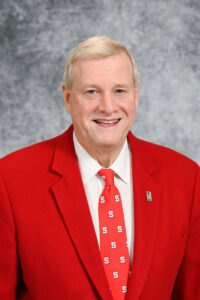 A partner with Fisher Phillips in Atlanta, Ga., Ed Foulke '74 was assistant secretary of Labor for OSHA from 2006 – 2008, as well as the chairman of the OSHA Review Commission. Foulke was a three-time captain on NC State's swim team, and was a high school and college All-American.
David Holm '92, '95 – Holly Springs, N.C.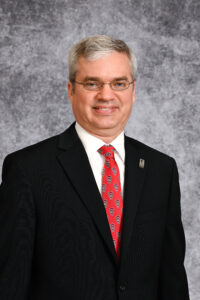 An attorney with Parker Bryan Family Law, David Holm '92, '95 has been active in attending and organizing NC State Lawyers Alumni Network events for more than 10 years. In the past couple of years, Holm has become involved with the NC State University Development Coalition and serves as president of the NC State Sigma Chi Fraternity memorial foundation.
Kelly Hook '11 – Hamilton, Mont.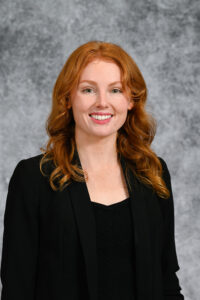 Kelly Hook '11 is the director of Communications & Partnerships for On Deck, a Silicon Valley startup community and venture fund. Prior to On Deck, Kelly spent a decade between Silicon Valley, New York and Eastern Europe working in emerging technology. In 2010, Hook became NC State's 90th student body president – the first female to hold the position in 11 years.
George E. "Ged" King Jr. '90 – Greensboro, N.C.
Since taking over the reins of the agency his father founded in 1984, Chief Executive Officer of SFW Ged King '90 has transformed the small company into what is now the largest privately-owned marketing agency in the region. An active community leader, King has served on numerous boards and established SFW as the largest nationwide participant in the annual 24-hour CreateAthon event that provides pro bono marketing services to nonprofits.
Quauhtli Y. Olivieri Herrera '11 – Arlington, Va.
Quauhtli Y. Olivieri Herrera '11 is a cadre officer with the Office of the Director of National Intelligence. Herrera serves as one of the Alumni Association's Washington, D.C., Alumni Area Network leaders. He is also on the Latinx Alumni Network board.
Will Quick '07 '09 – Raleigh, N.C.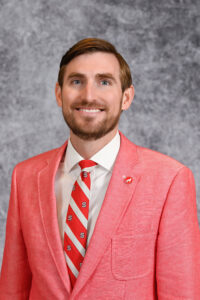 A partner with Brooks Pierce McLendon Humphrey & Leonard, LLP, Will Quick '07 '09 is involved with the WakeEd Partnership and the North Carolina Bar Association. Quick was also president of the NC State Friends of the Library and a member of the Park Alumni Society Board of Directors. While at NC State, Quick was a Park Scholar, member of the Sigma Chi fraternity, student body president and a recipient of the Matthews Medal.
Jane Monaco '87 – Raleigh, N.C.
Jane Monaco '87 graduated Summa Cum Laude from NC State and is the assistant dean for Undergraduate Programs at the Gillings School of Global Public Health at UNC-Chapel Hill. With more than two decades of experience, she has been recognized for teaching excellence with the 2013 McGavran Excellence in Teaching Award, awarded to one faculty member for career contributions to teaching.
Lyndenise Berdecía Rivera '06 – Miami, Fla.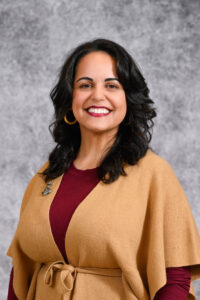 Samantha Warren '12 – Morrisville, N.C.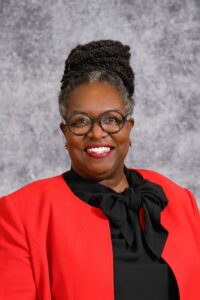 Samantha Warren '12 is a scientist-turned-inclusion and diversity practitioner at GSK. At NC State, Warren is a member of the Chancellor's African American Community Advisory Council, the president of the Black Alumni Society, the recipient of the university's inaugural Alumni Legacy Award, and was appointed a member of the Guiding Coalition of NC State's inaugural Racial Equity Summit.
Demarcus Williams '03 – Durham, N.C.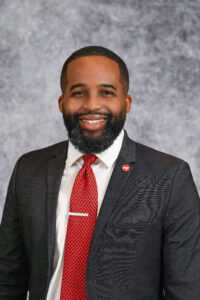 Demarcus Williams '03 is the associate vice president of Global Marketing & Communications for Saint Augustine's University. He also owns FRESHDESIGNZ, LLC, a graphic design firm that serves small and medium-sized businesses. Williams serves on several boards and committees, including the North Carolina Commission for Volunteerism and Community Service, appointed by Governor Roy Cooper.
EX-OFFICIO MEMBERS
Grant Johnston '95, '03 – Atlanta, Ga. (Athletics)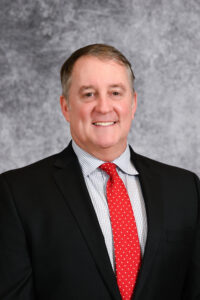 A vice president for asset management at Formation Capital, LLC, Grant Johnston '95 '03 is a member of the W.C. Riddick Lifetime Giving Society and the Varsity Club, and also serves on the Park Scholars Selection Committee. A former NC State swimmer and team captain, Johnston created the W. Grant Johnston International Business Endowment in 2005 to support students participating in international programs through the Poole College of Management.
Rick Etheridge '82 – Clayton, N.C.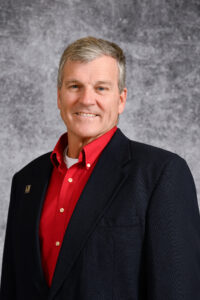 Rick Etheridge '82 was a four-year letterman on NC State's football team from 1978 – 1981. Etheridge is also a winner of the Ronnie Shavlik award.
Dheeraj Pannem '23 – Waxhaw, N.C. (Caldwell Fellows)
A Charlotte native, Dheeraj Pannem '23 earned his degree in computer engineering from NC State.
Becky Renfrow '23 – Emerald Isle, N.C. (Student Alumni Association)
After graduating from high school in 2019, Becky Renfrow followed in her grandfather and father's footsteps to NC State. Renfrow is now a fourth-year student, studying biomedical engineering with minors in Spanish and biological sciences. Renfrow currently serves as the president of the Alumni Association Student Ambassadors Program.
Miller Warren '68 – Raleigh, N.C. (Forever Club)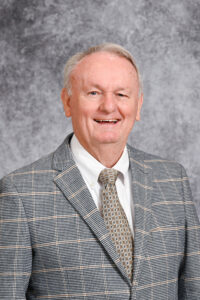 Miller Warren '68 spent his career in information systems, retiring from GE Capital Mortgage Corporation in 1994. Miller has been a member of the Wolfpack Club and had football and basketball season tickets for over four decades. He is currently president of the Forever Club.
Brian C. Sischo – Raleigh, N.C.
Brian Sischo leads a comprehensive University Advancement organization that incorporates University Development, Alumni Engagement, University Communications and Marketing, and Advancement Services with a hybrid team of more than 250 staff who are embedded centrally and within colleges/units across campus. The organization is responsible for strengthening relationships with alumni, donors, and friends to elevate the NC State brand and build a culture of philanthropy.