Board of Directors
2020 Officers of the Board of Directors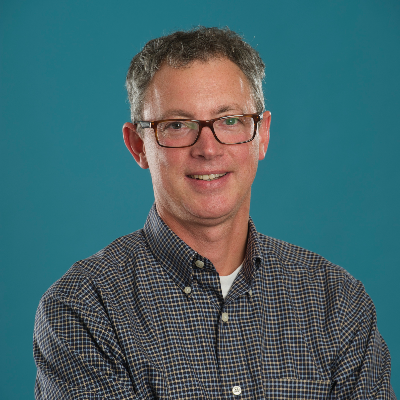 President Ben Kinney '92
Director term through Dec. 31, 2021
2020 Committees: Executive (Chair)
Ben Kinney is the publisher of Business North Carolina magazine, a statewide business publication that focuses on people, industry and trends. In its 38-year history, BNC has won more than 120 national awards for editorial and design excellence, including the 2012 "Best Regional Business Magazine" in the country by the Alliance of Area Business Publishers. Kinney has served on the boards of the Greater Raleigh Chamber of Commerce, the Alliance of Area Business Publications and serves on the NC State alumni magazine's advisory group. Kinney is active in the North Carolina Committee for Business and Education, the Let Me Run after-school program, and is a graduate of Leadership North Carolina.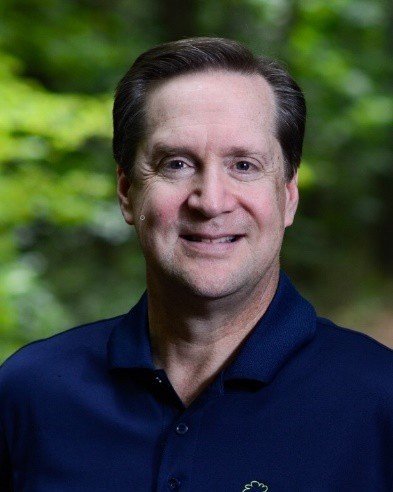 Vice President Charles A. "Chuck" Flink '82
Director term through Dec. 31, 2020
2020 Committees: Executive, Communications & Marketing, Membership
Charles A. "Chuck" Flink is owner/president of Greenways Incorporated, an international consulting firm based in Durham. He is the 2019 recipient of the Watauga Medal, the highest non-academic award bestowed by NC State. Flink is the 2006 Distinguished Alumnus of the College of Design and a Fellow in the American Society of Landscape Architects. He is an award-winning author, planner and landscape architect, having completed project work on more than 250 communities in 36 states and seven countries. For his work, he has been featured in National Geographic, LA China, Landscape Architecture, Walking, American Planning, Good Housekeeping, Southern Living and American City County. Flink earned his bachelor's degree in 1982 and his master's degree in 2017 from the NC State College of Design. Flink has served five years as executive-in-residence and adjunct professor of landscape architecture at the college, and is currently a member of the Design Leaders Council. He is a lifetime member of the Alumni Association, a lifetime member of the Friends of NC State Libraries, a member of the Chancellor's Circle and a member of the R. Stanhope Pullen Society. He is the past chair of the NC State Board of Visitors, a former three-term chair for the board of American Trails, and a five-term chair for the board of the East Coast Greenway Alliance. He also served on the North Carolina Greenways Advisory Panel, established by former Governor James Martin.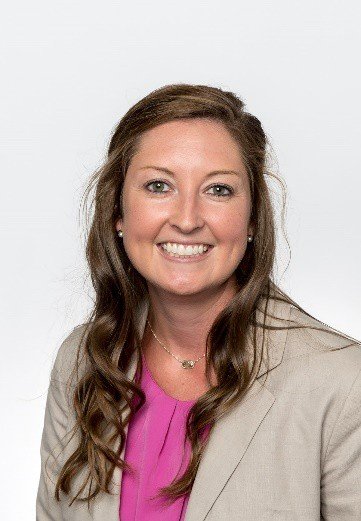 Secretary-Treasurer Katherine Stowe '09
Director term through Dec. 31, 2022
2020 Committees: Executive, Finance & Audit (Chair), Caldwell Fellows
Katherine Drake Stowe is the director of research for the North Carolina Soybean Producers Association where she leads the research efforts of one of the largest commodity groups in the state. Stowe grew up on a small family farm in Pinetops, N.C. and received her bachelor's degree in chemistry from NC State and was a Caldwell Fellow. Stowe went on to obtain an master's and doctorate degree from NC State in Crop Science. Stowe enjoys serving the farmers of North Carolina and contributing to the success of the agriculture industry across the state. She lives in Holly Springs with her husband, Sadler, and when they're not working, they enjoy spending time outdoors, traveling, do-it-yourself projects and cheering on the Wolfpack.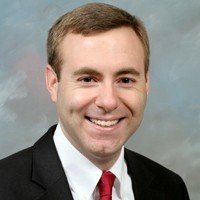 Past President Daniel C. Gunter III '00
Director term through Dec. 31, 2020
2020 Committees: Executive
Daniel Gunter III graduated from NC State with bachelor's degrees in history and Spanish. For more than 10 years, Gunter has served the Alumni Association Board of Directors, first as an ex-officio member and liaison to the Council on Athletics, and currently as a full member. A 2011 recipient of the Alumni Association's Outstanding Young Alumnus Award, Gunter serves on the campaign cabinet for the Think and Do the Extraordinary Campaign representing annual giving, and since 2017 has served as the co-chair for the Chancellor's Circle. Gunter is president, deal counsel and a co-owner of Standard Title, LLC. Prior to joining Standard Title, he served as counsel with Ward and Smith, P.A., working with businesses and financial institutions. Gunter previously spent more than eight years with DLA Piper as a member of the real estate, real estate finance, corporate and securities teams. Gunter holds a commercial real estate certificate from Cornell University and is a LEED Green Associate. He serves on Habitat for Humanity of Wake County's Board of Directors and is active with the Triangle District Council of the Urban Land Institute. Gunter was also a member of the College of Humanities and Social Sciences Board of Advisors and the Lonnie Poole Golf Course development committee. He lives in Raleigh with his wife, Lindsay Beth, and their sons Daniel IV and William.
Alumni Association Executive Director Ralph Edward "Benny" Suggs '69
2020 Committees: Executive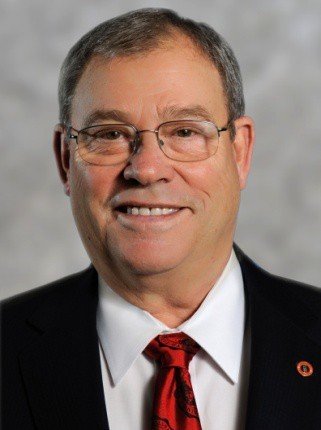 Columbus County native Benny Suggs has made a career out of pursuing his passions. After graduating from NC State, Suggs's love for airplanes led him to the U.S. Navy, where he spent 30 years flying attack and fighter jets from the decks of 12 different aircraft carriers. While in the Navy, Suggs commanded Attack Squadron 55, the USS San Diego, USS America, Carrier Group 6 and Battle Force Fifth Fleet. His last assignment was Deputy Commander in Chief of the U.S. Special Operations Command. After the Navy, Suggs pursued his lifelong devotion to motorcycles at Harley-Davidson, where he spent the previous decade working in senior management. He left his job as general manager of Rider Services and the Harley Owners Group, which has 1.2 million members worldwide, to devote his energies to another passion: NC State. After four decades away from North Carolina, Admiral Suggs joined the NC State Alumni Association as its executive director in June 2010. In Feb. 2017, he was inducted into the Order of the Long Leaf Pine Society, the highest honor bestowed upon a North Carolina citizen for a lifetime of distinguished service to the state and country.
2020 BOARD OF DIRECTORS MEMBERS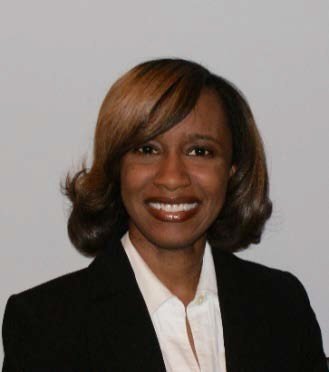 Carmita Bass '05
Director term through Dec. 31, 2020
2020 Committees: Executive, Finance & Audit, Engagement (Chair), Membership
Carmita Bass is a manager of the Global PMO-supporting U.S. Public Sector Advanced Services Federal Civilian team. She has a bachelor's degree in accounting from NC State, and professional certifications including Project Management Professional, Information Technology Infrastructure Library and Stanford Certified Program Manager. Recognizing the importance of contribution and growth, Bass currently serves as a member of the Connected Women, Services Delivery Evolution team, RTP Executive Shadowing Program, Public Sector Discovery Team, Public Sector Advocates for Real Conversation and STEM Mentor. Bass also supports the NC State Black Alumni Society as the former president and is a member of NC State Chancellor's African American Community Advisory Council. She was recognized by NC State's Alumni Association as the Dick Bartlet Volunteer of the Year for her fundraising and community support contributions. She is also committed to philanthropic activities, such as NC State's Feed the Pack, Habitat for Humanity and the NC Food Bank.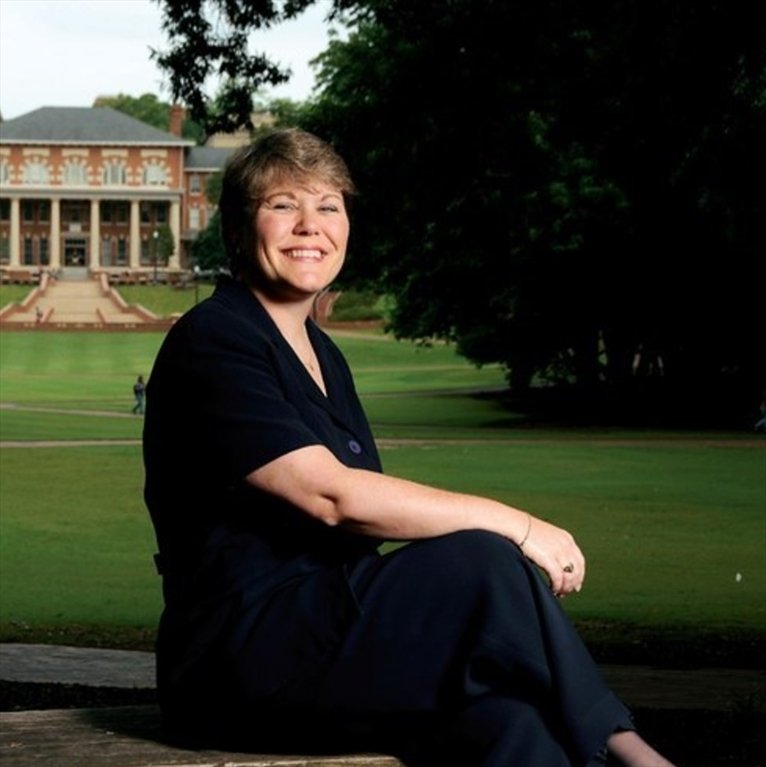 Susan E. Brooks '90
Director term through Dec. 31, 2023
2020 Committees: Communications & Marketing, Caldwell Fellows
A native of Whiteville, N.C., Susan Brooks graduated summa cum laude from NC State in 1990 with a bachelor's degree in English and a minor in political science. Upon graduating from Harvard Law School in 1994, Brooks worked as an assistant public defender for more than seven years in Jacksonville, Fla. After a brief stint in private civil law practice, she joined the NC Office of Indigent Defense Services (IDS) in 2003. Since 2011, she has been the IDS public defender administrator, working to ensure that public defender offices in the state have the resources, training and support they need to best represent their clients. Brooks has served as the NC State Caldwell Fellows Alumni Council president. She is a member and lay leader of Benson Memorial United Methodist Church in Raleigh. Brooks also enjoys watching live theater, hiking in national parks and making wry comments.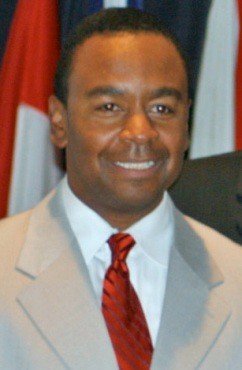 Travis B. Burke '82, '87, '02
Director term through Dec. 31, 2020
2020 Committees: Communications & Marketing, Membership (Vice-Chair)
Travis Burke received a bachelor's in agriculture education from NC State in 1982, a master's degree in 1987 and doctoral degree in 2002. Burke has been with the North Carolina Cooperative Extension since 1982, where he began as an agricultural agent in Pasquotank County. In 1998, he was appointed as the county extension director in Pasquotank County, remaining until March 2010 when he was selected as the Northeastern District Extension director for 22 northeastern counties in the state. He is a former president of the Elizabeth City Rotary Club, and serves on various committees and boards in the region and across North Carolina.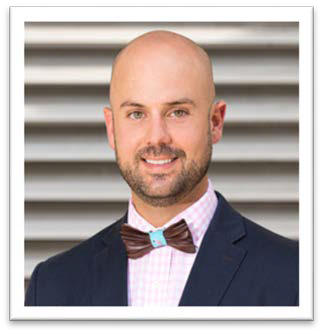 Ryan DeJong '05
Director term through Dec. 31, 2022
2020 Committees: Executive, Communication & Marketing (Chair)
Ryan DeJong attended NC State's College of Agriculture and Life Sciences, graduating in 2005 with a bachelor's degree in agricultural business management and a minor in economics. For more than a decade, DeJong has served the NC State Tampa Alumni Network as a volunteer leader. DeJong's commitment to NC State was recognized in 2011 with the Dick Bartlet Volunteer of the Year Award and in 2012 he earned the Alumni Association's Outstanding Young Alumnus Award. DeJong enjoys volunteering with Moffitt Cancer Center, Keeping Tampa Bay Beautiful, Children's Cancer Center, Ainsley's Angels of America, American Brain Tumor Association, National Brain Tumor Society and the Fighter Foundation. He founded the Fighter Foundation in 2016 to honor the memory of and continue the work started by his wife, Michelle. Fighter Foundation supports the brain tumor community and raises funds for research. By day, he is a partner at Axis Group, a master general agency for the PEO Industry, providing alternative workers' compensation programs for insurance agents and risk-adverse, under-served small business owners. By night, he is dad to two cats, Smeagol and Spar.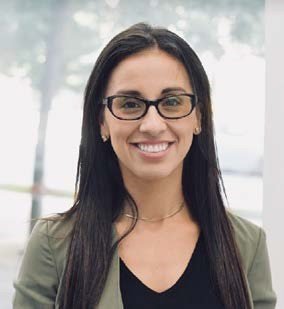 Andrea Duhon '05
Director term through Dec. 31, 2022
2020 Committees: Engagement, Membership
Andrea Duhon is a native of Bogota, Colombia. She graduated from NC State in 2005, obtaining bachelor's degrees in mathematics and mathematics education. While at NC State, she was an active member of the community, becoming the first Latina and first sophomore to win Leader of the Pack. Duhon was also the first Latina in the College of Physical and Mathematical Sciences (now named the College of Sciences) to be inducted into Phi Beta Kappa. After graduation, Duhon was awarded the Math for America Newton Fellowship to attend New York University, obtaining a master's degree in mathematics education. She continued her studies at Columbia University, earning a Master of Philosophy and a Ph.D. in mathematics education. After working for several years in secondary education as a mathematics teacher and at-risk programs director, Duhon turned to collegiate academics. She is currently an assistant professor of mathematics at Marshall University in Huntington, W.Va. Duhon is a board member of the Art of Stepping Foundation and the Chris Duhon Stand Tall Foundation. She is the founder and director of the Triple Threat – Dance, Step and Cheer Camp, a camp that provides exposure to the early stages of the arts for underprivileged children at no cost.
Ryan Hester '02
Director term through Dec. 31, 2021
2020 Committees: Caldwell Fellows (Vice-Chair)
A resident of Seattle, Wash., Ryan Hester leads the Pacific Northwest NC State Alumni Network. Hester is a field manager and structural engineer at Sellen Construction, and currently manages Seattle's largest sustainable commercial development project, leading the technical engineering team, site and field logistics processes. While at NC State, he was a resident advisor at Turlington Residence Hall. After meeting his future wife, Kara, a resident advisor in Alexander, they led a robust joint-dormitory program that allowed students to participate in large group ski/travel trips in exchange for extensive participation in local nonprofit volunteer programs, including mentoring programs for inner-city youth at Chavis Heights community center. In Seattle, Hester is chair of the preservation board for Seattle's Pioneer Square Landmark District and a member of the board of trustees for the Washington State Trust for Historic Preservation. He led the design review and preservation processes for notable historic Seattle landmark properties, ensuring landmark inventory is preserved during the city's greatest period of growth since 1889. Hester has contributed to the restoration and preservation of Seattle's King Street Station depot, Smith Tower and other significant landmark renovations. Hester also led the redraft of new construction design codes for Seattle's historic landmark districts. While not participating in Seattle's design or construction community, he is traveling the world with his wife, riding extreme roller coasters, playing golf, rebuilding his 1967 Mustang or fostering rescued animals from the Seattle Animal Shelter.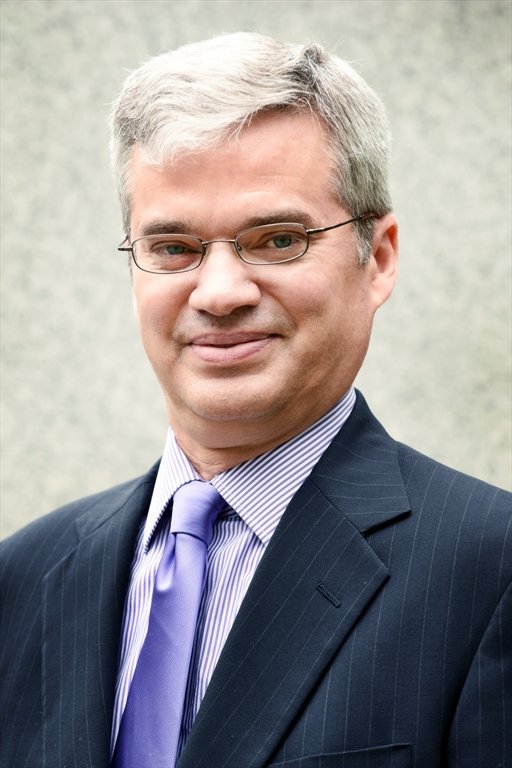 David Holm '92, '95
Director term through Dec. 31. 2023
2020 Committees: Engagement, Membership
David Holm is an attorney with Parker Bryan Family Law with offices in Raleigh, Holly Springs and Fayetteville. He is a past chair of the North Carolina Bar Association Family Law Section, having served as chair during the 2017-18 bar year. He has been a board-certified specialist in family law since 2006. In 2019, Holm was elected by the members of the Wake County Bar Association to serve as president-elect in 2020 and president in 2021. Holm has been active in attending and organizing NC State Lawyers Alumni Network events for more than 10 years. In the past couple of years, he has become involved with the NC State University Development Coalition. He currently serves as president of the NC State Sigma Chi fraternity memorial foundation and has served as chapter advisor and house corporation president. He holds a bachelor's degree in political science and a master's degree in economics, both from NC State, and earned his Juris Doctor, cum laude, from the University of Miami School of Law in 2000.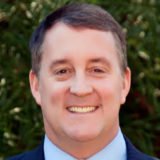 Grant Johnston '95, '03
Director term through Dec. 31, 2023
2020 Committees: Finance & Audit, Caldwell Fellows
Grant Johnston holds three bachelor's degrees from NC State: business management and Spanish language and literature in 1995, and accounting in 2003. He also received an international MBA from the University of South Carolina in 2002. Johnston is a lifetime member of the NC State Alumni Association, a member of the W.C. Riddick Lifetime Giving Society and the Varsity Club. He also serves on the Park Scholars Selection Committee. A former NC State swimmer and team captain, he remains active with the men's swim team community. Johnston created the W. Grant Johnston International Business Endowment in 2005 to provide support for students participating in international programs through the Poole College of Management. Johnston is vice president for asset management at Formation Capital, LLC where he is responsible for the ongoing management of operating company investments, including investor relations, execution of growth strategies and profit optimization. Johnston's sister, Jan, and his late father, William, both earned degrees at NC State.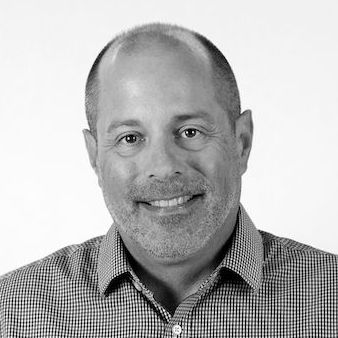 Ged King '90
Director term through Dec. 31, 2023
2020 Committees: Finance & Audit, Communications & Marketing
Since taking over the reins of the agency his father founded in 1984, Ged King, chief executive officer at SFW, has transformed the small company into what is now the largest privately owned marketing agency in the region. With more than 20 years of experience in advertising, marketing communications and branding insights, King employs a scientific process to ensure his clients win in the marketplace. His belief in questioning standards evokes new ideas and positive change for his clients. King graduated from NC State with a degree in industrial engineering. He began his career at Swing-N-Slide, helping grow the start-up to a $50 million company with a public offering on NASDAQ. Today, King leads the SFW executive team and is also an adjunct professor of marketing, teaching undergraduate and MBA students at Wake Forest University's School of Business. Both King and SFW are the recipients of many awards across various categories. An active community leader, King has served on numerous boards and established SFW as the largest nationwide participant in the annual 24-hour CreateAthon event that provides pro bono marketing services to nonprofits. He is also a devoted road cyclist and spearheads healthy living initiatives both within his company and the community. King is an instrument rated commercial pilot and an instructor. He and his wife, Kate, live in Greensboro with their son, Wil, and daughter, Eva, is a sophomore at NC State. Wil hopes to join the Pack in 2021.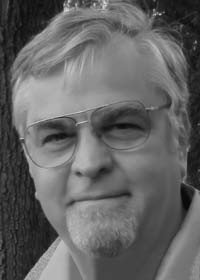 Thomas Laundon '75
Director term through Dec. 31, 2021
2020 Committees: Caldwell Fellows (Chair), Finance & Audit
Thomas Laundon currently serves as a mentor to two health-related startup companies at First Flight Venture Center in Research Triangle Park (RTP). He previously served as CFO or COO to several biotech and technology-related startup companies in the RTP area. Laundon has experience in M&A, venture and private capital funding. He served as vice president for Economic Development at the NC Biotechnology Center from 1993-99. Laundon previously served on the boards of for-profit and not-for-profit organizations. He was also named Distinguished Alumnus of the Department of Industrial and Systems Engineering.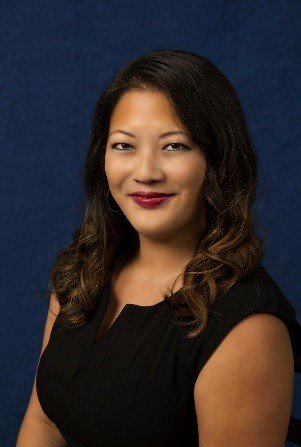 Amy M. Pettigrew '03
Director term through Dec. 31, 2020
2020 Committees: Finance & Audit (Vice Chair), Engagement
Amy Pettigrew has served on the Alumni Association Board of Directors for more than five years and was chair for the Membership, Communications & Marketing and Volunteer Outreach committees. She previously spent seven years as president of the Tri-State (NY, NJ, CT) Alumni Network and as the volunteer and outreach coordinator for the Chicago Alumni Network during her time in the Windy City. She currently leads NC State's DMV (DC, MD, VA) Alumni Network. Pettigrew served on the Young Alumni Council and received NC State's Outstanding Young Alumna Award in 2015. She works at the National Governors Association and previously worked for the United States Tennis Association, Interel, Columbia University's Teachers College and Walt Disney World. She has a bachelor's degree in parks, recreation and tourism management from NC State, a master's degree in public administration from Columbia University and a Certified Meeting Planner professional certification. When she's not working or volunteering, she loves to run, play flag football, travel, explore eateries/wineries and participate in service activities. She resides in Washington, D.C., with her husband, Harold.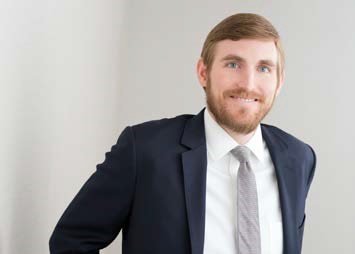 Will Quick '07, '09
Director term through Dec. 31, 2020
2020 Committees: Executive, Membership (Chair), Finance & Audit
Will Quick is an attorney with a diverse litigation and regulatory practice, representing businesses and local governments in trial and appellate matters. He regularly assists companies with designing and implementing data privacy policies and responding to data breach events. He is a past president of the NC State Friends of the Library and vice-president of the NC State Park Alumni Society, director for the NC State Sigma Chi Memorial Foundation Scholarship, and director for the UNC Cochlear Implant Center Advisory Board. Quick earned a bachelor's degree in political science and an master's degree from NC State, where he was a Park Scholar, served as Student Body President, and was a member of the board of trustees. He completed his law degree at the University of North Carolina at Chapel Hill.
2020 STUDENT REPRESENTATIVE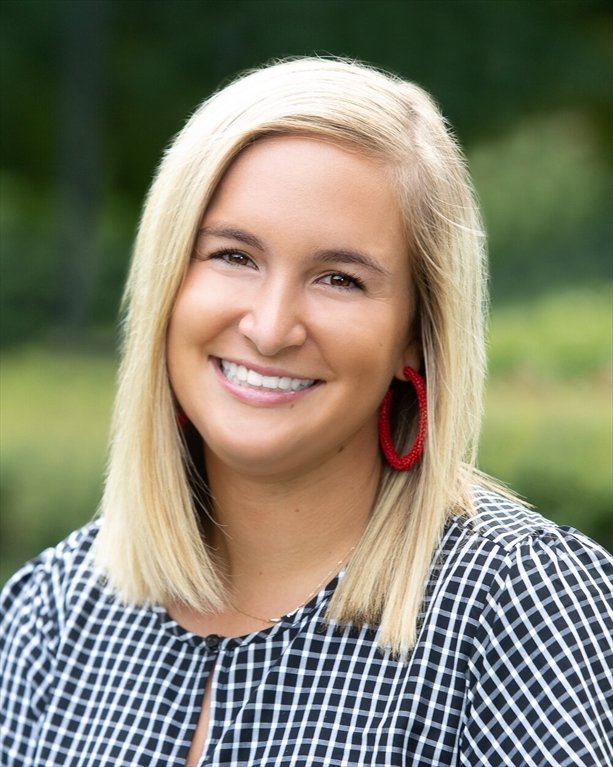 Mary Kathryn Kinley
Class of 2021
President – AASAP
2020 Committees: Communication & Marketing, Membership
Mary Kathryn Kinley is a senior studying sport management with a minor in business administration. Growing up in Greenville, N.C., she was submerged in a sports culture, giving her a passion for athletics. Kinley serves as the president of the Alumni Association Student Ambassador Program. She also assists with social media for the Parks, Recreation and Tourism Management Department at NC State. Kinley plans to pursue a career in alumni relations after graduating in 2021, with hopes to get a master's degree in higher education, specializing in student affairs. In her free time, Kinley watches NC State football, spends time in Beaufort, N.C. or hangs out at a coffee shop.
2020 CALDWELL FELLOWS STUDENT REPRESENTATIVE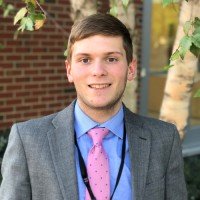 Daniel Browning
Class of 2021
2020 Committees: Caldwell Fellows
Daniel Browning is a junior studying philosophy and political science. A resident advisor in Metcalf Hall, Browning is currently interning at the NC Supreme Court, and also teaches music with Neighbor 2 Neighbor and Musical Empowerment. Browning plans to pursue a law degree and Ph.D. in philosophy after graduation, with hopes to go into legal academia. Outside the classroom, Browning enjoys specialty coffee and racquetball.
EX‐OFFICIO MEMBERS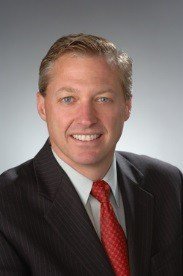 Vice Chancellor Brian C. Sischo
2020 Committee: Executive
Brian C. Sischo, a 23-year veteran of higher education fundraising, serves as the vice chancellor for University Advancement and president of the NC State University Foundation. Sischo comes to NC State from Syracuse University, where he served as vice president for development. Prior to that role, Sischo worked his way up the development ladder at Syracuse, serving as assistant vice president, then associate vice president and campaign director. Before joining Syracuse in 2001, Sischo worked at his alma mater – Clarkson University – for more than 10 years, serving as director of corporate relations, director of major gifts and director of development, and leading the completion of a successful capital campaign. Sischo earned a bachelor's degree in finance and a master's degree in management systems from Clarkson. He and his wife, Kathy, have a daughter and a son.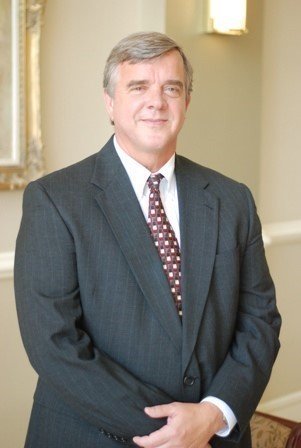 Joseph M.N. Rhyne (Joe) '81
Athletic representative term through June 30, 2021
2020 Committees: Caldwell Fellows, Finance & Audit
Joe Rhyne is a native of Winston-Salem, N.C., where he currently resides with his wife, Laurie. They have two sons, Christopher, a graduate of Furman University, and Patrick, a graduate of Clemson. Their daughter, Kacy, is a graduate of the University of North Carolina at Chapel Hill. Rhyne graduated from NC State in 1981 with a bachelor's degree in economics and business management, and is currently a managing director/investment officer with Riazzi, Rhyne & Swaim Investment Group of Wells Fargo Advisors. Rhyne was recently named one of the nation's top 1,000 Advisors by Barron's financial weekly and among the top advisory groups in North Carolina. While at NC State, Rhyne was a member of the swim team from 1977-81 and was the ACC Champion in the 200-yard Butterfly in 1978. He qualified for the Olympic Trials in 1980. After graduation, he remained connected to the swimming community through coaching. In 1999, Rhyne broke three Masters world records in the 200, 400 and 800-meter freestyle. He was the head coach of WSY swim team from 1981-84 and was the volunteer head swim coach at Forsyth Country Day School from 2009-12. Rhyne remains active in swimming communities, and currently volunteers his time coaching and advising in Winston-Salem.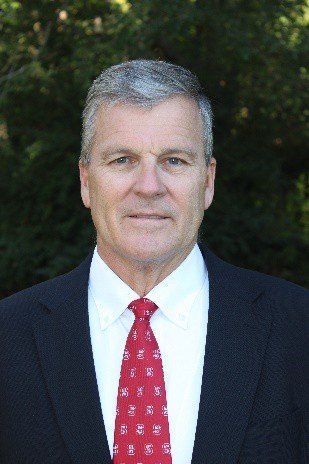 Richard "Rick" Etheridge '82
Athletic representative term through June 30, 2023
2020 Committees: Communication & Marketing (Vice-Chair), Finance & Audit
Rick Etheridge attended NC State from 1977-82 and graduated with a bachelor's in forestry. He was a four-year letterman on the football team from 1978-81. In 1981, he received the Al Michaels Award for putting "Team Before Self." For 27 years, he was the owner of United Textile Distribution based in Garner, N.C., selling and distributing finished products to textile rental companies. Etheridge is a past president of the Clayton Civitan Club and still serves various roles within the club. He and his wife, Wendy, live in Clayton and have four children: Melissa Bradshaw, Courtney and twin boys, Ryan and Hunter. They also have a grandson, Wyatt.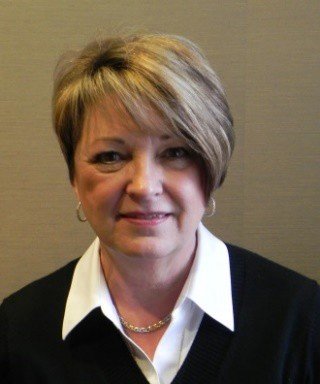 Cathy B. Rackley
2020 Committees: Engagement
Cathy Rackley retired in 2012 after a 31-year career with NC State. Over the years, she served in various positions within the Alumni Association and University Development, and was heavily involved with fundraising for the Park Alumni Center and the Caldwell Fellows program. She previously served as staff liaison to the Awards and Caldwell Fellows committees. Rackley is a member of The State Club Board of Directors and the advisory board for the Garner YMCA. In 2012, she was named an Honorary Alumna by the NC State Alumni Association Board of Directors.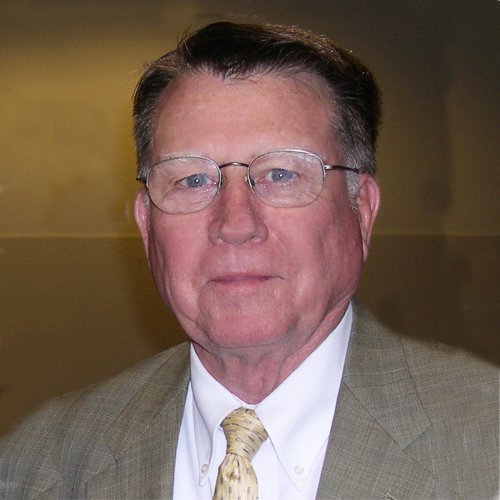 Ronald Sneed '59
2020 Committees: Engagement, Membership
A native of Granville County, Ronald Sneed received a bachelor's degree in biological and agricultural engineering in 1959 and a Ph.D. in 1971. He was a member of the Biological and Agricultural Engineering faculty from 1960-92, retiring as professor emeritus. Sneed then went on to become a consulting engineer. Sneed has been active in the American Society of Agricultural and Biological Engineers, and was elected a Fellow in 1992. He's also been active in the Irrigation Association, receiving their Man of the Year award in 1983, the Irrigation Foundation Excellence in Education Award in 2016 and the Commitment to Certification Excellence Award in 2018. He helped establish the North Carolina Irrigation Society, Inc. in 1964. The society established the Ronald E. Sneed Scholarship Endowment in 1992 and helped establish the Carolina's Irrigation Association in the mid-1970s. The association went on to create the Dr. Ronald Sneed Excellence in Irrigation Award in 2011. Sneed has been active in the Raleigh Civitan Club for more than 25 years, serving on the board of directors and as chaplain.