Student Involvement
Making connections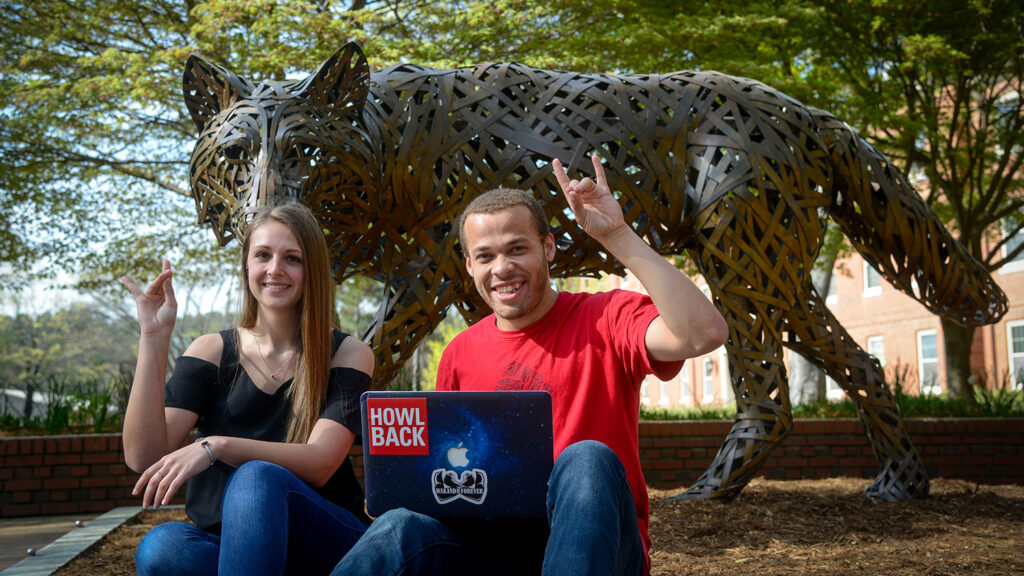 Student Alumni Association
The Student Alumni Association (SAA) is not just another student organization; it will enhance your campus experience and help you plan for your future.
SAA members serve NC State by promoting and participating in campus traditions such as Homecoming, Ram Roast, pep rallies and the NC State Ring. Not only that, SAA offers members opportunities to network with an engaged group of alumni who can offer academic and career advice during our student-alumni dinners.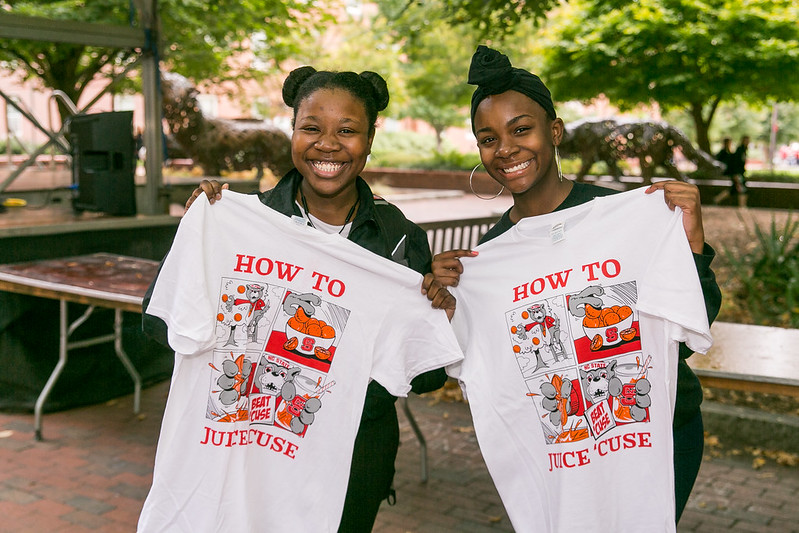 MEMBERSHIP BENEFITS:
Membership T-shirt and up to six athletic T-shirts throughout the year
Free queso at Moe's (Village District location only)
Free drink at Jersey Mike's with any purchase (Hillsborough Street location only)
10 percent off at the Red and White Shop
Free 3-class pack at Current Wellness
Free small coffee with food purchase at Jubala Coffee (Hillsborough Street location only)
50 percent off oil change and free tire rotation at Black's Tire (Millbrook, Apex & Capital locations)
20 percent off wash, dry and fold service at Medlin-Davis Cleaners (Village District location only)
$30 off NC State class ring from Balfour
Invites to student-alumni network dinner
Subscription to NC State magazine
Student Ambassadors Program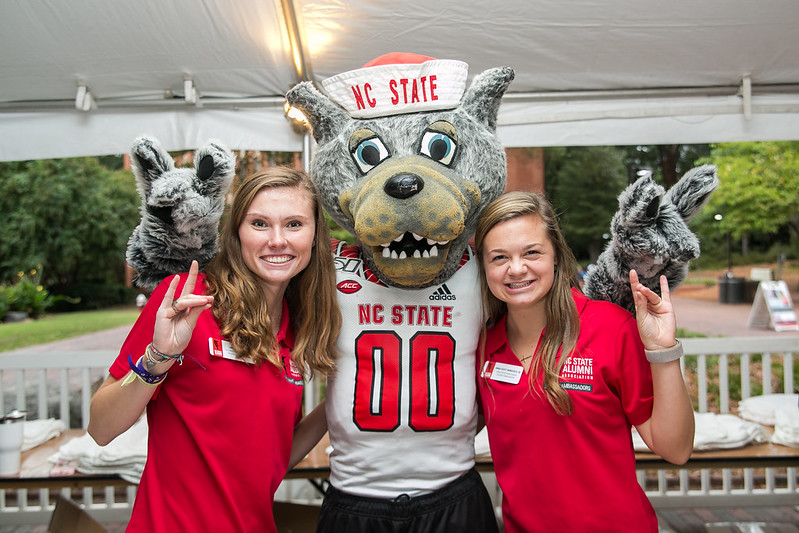 The NC State Alumni Association Student Ambassadors Program (AASAP) engages the university community by fostering traditions with fellow students and alumni. Members are selected based on their leadership qualities, knowledge of NC State and enthusiasm for the Wolfpack. Ambassadors act as hosts at various Alumni Association and campus events.
Alumni: Make a gift to support AASAP
Questions? Email alumni-assoc-online@ncsu.edu