Constituency Groups
Constituency groups are comprised of NC State alumni who self-identify with a culture, gender or identity.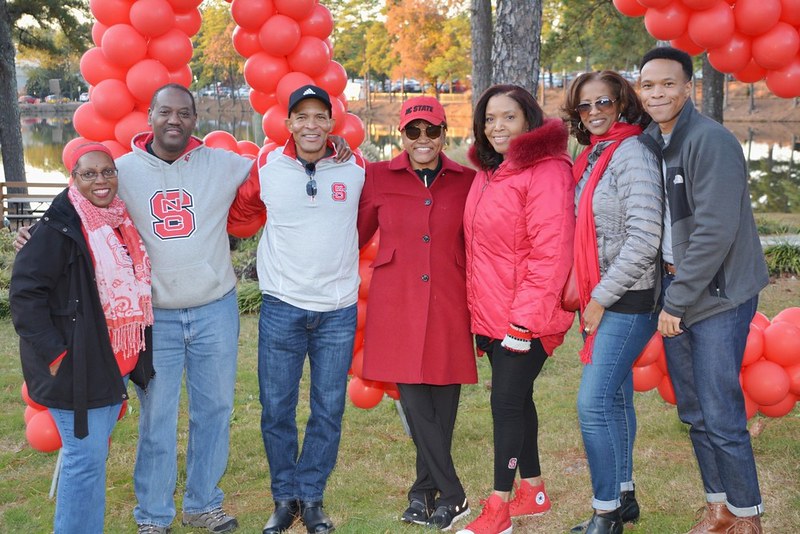 Stay connected with fellow Wolfpackers through our numerous NC State constituency groups. Their mission is to foster alumni engagement and inclusion.
Alumni Entrepreneurs
Alumni Entrepreneurs is an organization for current or previous business founders looking to become more involved with entrepreneurship at NC State. We offer programming and events throughout the year, connecting participants to each other and the university.
Black Alumni Society
The Black Alumni Society strives to foster opportunities for African American alumni, students, faculty, staff and university friends to become actively involved in enriching NC State now and in the future. The Black Alumni Society serves as a conduit for increasing alumni interaction with their alma mater through communication, outreach, education and events.
Forever Club
After alumni celebrate their 50th class reunion, they become members of the Forever Club. Members are invited to Reunion Weekend each spring where they formally induct the newest class into the club. All members are asked to wear their 50-year medallions during NC State commencement ceremonies.
Latinx Alumni Network
The Latinx Alumni Network connects NC State Latinx Alumni in an effort to help increase recruitment, retention and engagement of future students.
Lawyers Alumni Society
The Lawyers Alumni Society serves NC State alumni who've earned a Juris Doctor degree.