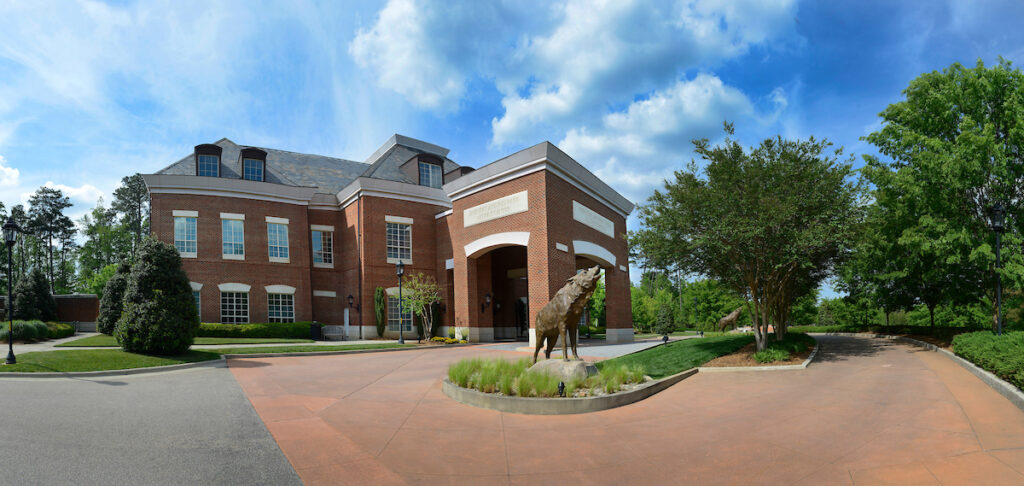 The Dorothy and Roy Park Alumni Center, built on the southern shore of Lake Raleigh, is the realization of a 20-year dream at NC State. With 59,000 square feet and a prime Centennial Campus location, the building features Italian marble flooring, double-curving staircases and a grand reception room complete with 28-foot ceilings, crystal chandelier lighting, walnut-trimmed fireplaces and a stunning view of the lake.
This on-campus destination is a favorite for reunions, post-game receptions, weddings, parties and seminars—and it's a hub for activities related to the Lonnie Poole Golf Course and Chancellor Randy Woodson's residence.
Mitchell Casteel is the exclusive event planner and caterer for the Dorothy and Roy Park Alumni Center. To plan your next event, call 919.847.0135.