Lawyers Alumni Society
Stay connected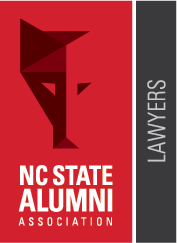 The Lawyers Alumni Network serves NC State alumni who've earned a Juris Doctor degree. Our members hold positions of leadership and share a commitment to NC State academic achievement. We gather annually for a professional development retreat and reunion.
To learn more about connecting with our network, contact alumni-assoc-online@ncsu.edu.
Questions? Contact Assistant Director of Constituency Engagement Kelly Wright at kmwrig24@ncsu.edu.