Sicily in Depth
October 5 to 16, 2023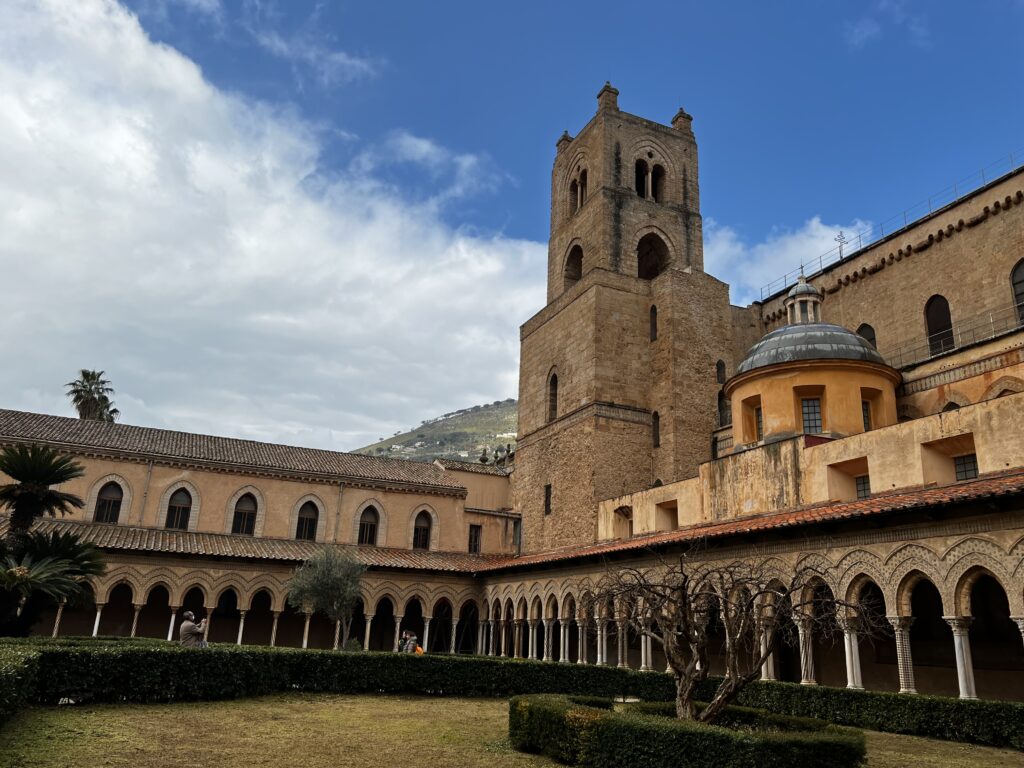 Starting Price: $5,074 per person, double occupancy, air included from Raleigh-Durham; $4,674 from New York City, $3,895 per person, land only. Single travelers add $895. Call for pricing from other departure cities.
Special Note: Limited to 24 travelers. This is an exclusive NC State departure
Activity Level: Moderate
Travel type: Land
Tour Partner: Odysseys Unlimited
Brochure: Brochure PDF
More Information: Itinerary and accommodations
Reservations: To ask questions or make a reservation on the phone, call WolfTreks Travel Manager Kathy Hart at 919-515-0508. To book online, use this form.
Crossroads of the Mediterranean … the "toe" in Italy's boot … "God's Kitchen" … Sicily is all this, and much more, as this stellar small group journey, limited to 24 travelers, reveals. It's lively cities and ancient ruins, hospitable people and delectable cuisine – a feast for all the senses. This 12-day Sicilian sojourn begins in 2,700-year-old Palermo, where highlights include the prized Arab-Norman architecture – one of the itinerary's four UNESCO sites – and world-class street food. Discover the medieval walled town of Erice, boasting panoramic mountaintop views, and tour Trapani's famed salt pans where Sicilians still harvest salt. Stopping in Monreale, admire the celebrated cathedral's breathtaking mosaics, then sample the offerings at a family-owned winery before proceeding to Agrigento. Here in the ancients' "most beautiful city of mortals," take in the impressive Valley of the Temples, including the beautifully preserved Temple of Concordia, and the archaeological museum. A small group highlight follows: a Sicilian cooking class. En route to Syracuse for a three-night stay, see the elaborate Villa Romana del Casale's magnificent mosaics. Explore Syracuse's renowned Archaeological Park of Neapolis, whose monuments include a 5 th -century BCE Greek theater, and embark on a cruise along Sicily's Ionian coast. A walking tour gives an in-depth look at Ortigia, Syracuse's historical center. After an excursion to Mount Etna, one of Europe's largest active volcanoes, enjoy a small group highlight: lunch with excellent Sicilian wines at a private farm. The final destination is Taormina, with touring and time at leisure in this delightful medieval town.
Friends and Family Welcome!
You don't have to be an NC State graduate to travel with WolfTreks!
Let's Get Social
For all the latest WolfTreks news, traveler photos and travel tips, join our Facebook group and follow us on Instagram.
WolfTreks Mailing List
Join our WolfTreks mailing list to receive trip brochures and email information.