Moroccan Discovery
February 26 to March 11, 2023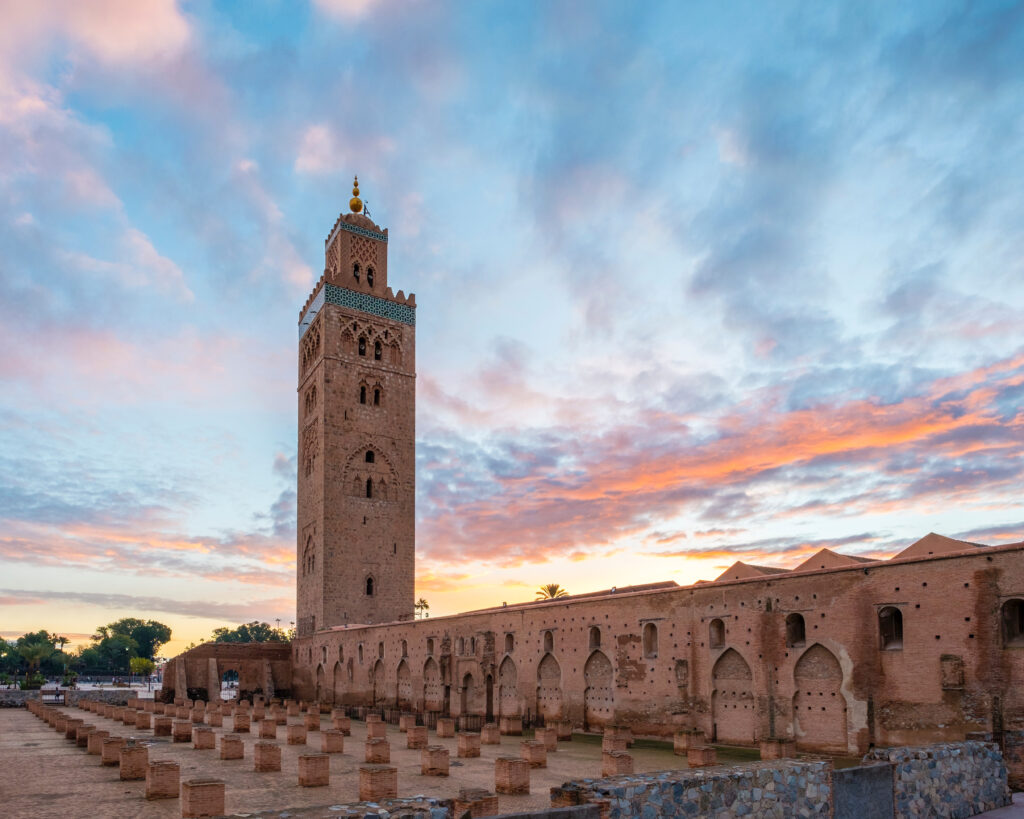 Starting Price: $5,979 per person, double occupancy, air included from Raleigh-Durham. $4,695 per person, land only. Single travelers add $1,495. Call for pricing from other departure cities.
Deposit: $500 per person. Your deposit is fully refundable up to 95 days prior to departure.
Air Upgrades: Airline upgrades on round-trip trans-Atlantic flights: business class – $3,795 per person, premium economy – $1,195 per person (Upgrades are subject to availability and pricing is subject to change). Upgrade costs are in additional to the costs above.
Special Note: Limited to 24 travelers. We are sharing this departure with Emory University
Activity Level: Moderate
Travel type: Land
Tour Partner: Odysseys Unlimited
Brochure: Brochure PDF
More Information: Itinerary and accommodations
Reservations: To ask questions or make a reservation on the phone, call WolfTreks Travel Manager Kathy Hart at 919-515-0508. To book online, use this form.
This land of dramatic contrasts invites us to encounter its ancient ruins and sacred mosques, endless desert and storied mountains, imposing kasbahs and spirited souks. As we travel from the imperial cities of Rabat, Fez, and Marrakech to the High Atlas and vast Sahara, we open our eyes, and hearts, to a truly foreign land, an age-old culture, and genuinely hospitable people.
Friends and Family Welcome!
You don't have to be an NC State graduate to travel with WolfTreks!
Let's Get Social
For all the latest WolfTreks news, traveler photos and travel tips, join our Facebook group and follow us on Instagram.
WolfTreks Mailing List
Join our WolfTreks mailing list to receive trip brochures and email information.