Bali, Singapore, Thailand & Angkor Wat
October 14 to 29, 2024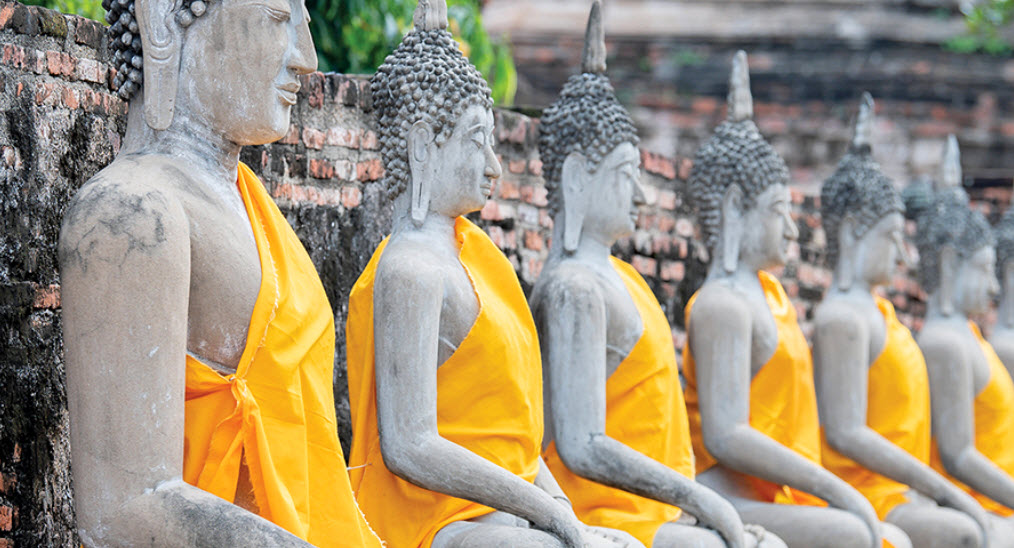 Starting Price: Beginning at $6,395 per person if you book before Apr. 9, 2024, airfare not included. VAT is an additional $495 per person.
Activity Level: Mild-Moderate
Travel Type: Land
Tour Partner: Alumni Holidays International
More Information: NC State + AHI website
Brochure: Download PDF
Reservations: To ask questions or make a reservation, call WolfTreks Travel Manager Kathy Hart at 919-515-0508. Book online with AHI here or use our WolfTreks reservation request form.
The allure of Southeast Asia shines in its captivating spirit, marveled history and welcoming locals. Tap into the pulse of this wondrous landscape where mythology and grandeur abound, from the lovely shores of Bali to Singapore's modern architecture, Bangkok's colorful canals and Angkor's mystifying ruins, hidden inside twisting jungles. Experience daily life while interacting with local families and artisans, and scour ancient grounds where legends echo beneath stone temples. Prepare for an unforgettable adventure brimming with extraordinary moments!
Itinerary
Days 1 and 2: Leave U.S. for Bali, Indonesia
Day 3: Bali
Day 4: Bali
Day 5: Bali
Day 6: Bali/Singapore
Day 7: Singapore
Day 8: Singapore
Day 9: Singapore/Bangkok, Thailand
Day 10: Bangkok
Day 11: Ayutthaya
Day 12: Siem Reap, Cambodia
Day 13: Siem Reap
Day 14: Siem Reap
Day 15: Depart for U.S.
Friends and Family Welcome!
You don't have to be an NC State graduate to travel with WolfTreks!
Let's Get Social
For all the latest WolfTreks news, traveler photos and travel tips, join our Facebook group and follow us on Instagram.
WolfTreks Mailing List
Join our WolfTreks mailing list to receive trip brochures and email information.