Antarctica Discovery
January 11 to 22, 2023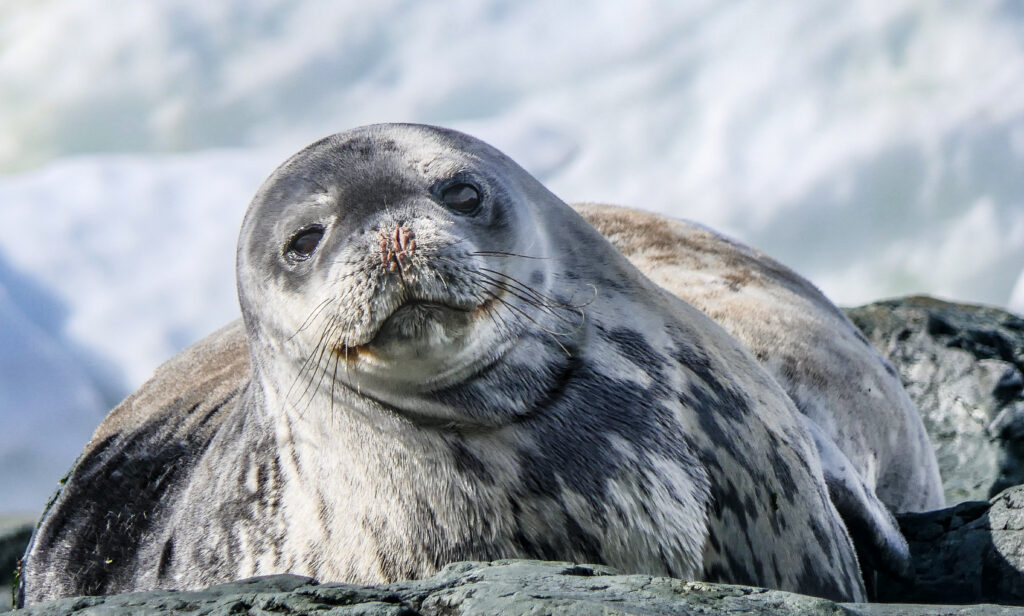 Starting Price: $9,995, per person, double occupancy, air not included
Activity Level: Moderate
Travel Type: Cruise
Optional Add-Ons: Buenos Aires Pre-Tour and Iguazu Falls Post-Tour
Tour Partner: Orbridge
Brochure: Brochure PDF
More information: NC State + Orbridge website
Reservations: To ask questions or make a reservation, call WolfTreks Travel Manager Kathy Hart at 919-515-0508 or book online using this link.
Join WolfTreks for a once-in-a-lifetime adventure to experience the boundless beauty and pristine vastness of Antarctica. This remote continent and its precarious waterways have hosted some of the most courageous explorers in history. It has been the scene of both triumph and tragedy since Captain Cook first sailed into the region in 1773.
Embark from Ushuaia, Argentina, and cruise through the Drake Passage to the South Shetland Islands amid the Antarctic Peninsula—exploring the dramatic landscapes and remarkable wildlife that call this continent home. Trek through penguin rookeries, observe vast flocks of seabirds, learn about Antarctic ice conditions, and discover the sites of both past and present scientific expeditions.
Your expedition vessel for this amazing journey is the modern, 190-guest Ocean Victory, a nimble craft specifically built for polar cruising—with large cabins, exceptional amenities, and a knowledgeable and friendly crew. Carefully selected specifically for this program, her small size provides the ability and agility to maneuver narrow channels and access bays that are closed to bigger vessels. The craft also boasts innovative new features, including Rolls-Royce zero speed stabilizers and a patented X-Bow that offers a more comfortable and stable voyage. This is a peak-season sailing for university and college alumni association travelers. With significant savings of more than $800 per couple, we anticipate this program will fill quickly.
I had a great time and thoroughly enjoyed the recent Antarctica trip! It was a a trip of a lifetime!
Friends and Family Welcome!
You don't have to be an NC State graduate to travel with WolfTreks!
Let's Get Social
For all the latest WolfTreks news, traveler photos and travel tips, join our Facebook group and follow us on Instagram.
WolfTreks Mailing List
Join our WolfTreks mailing list to receive trip brochures and email information.