Partners
Exclusive opportunities for members
As NC State alumni, you have access to exclusive opportunities through Alumni Association's partnerships. If you have questions about our partners, Contact alumni-assoc-online@ncsu.edu for assistance.
GEICO Auto Insurance Alumni Discount

GEICO has teamed up with Alumni Association to save you even more on car insurance with a special discount. Visit GEICO.com, call 1-800-368-2734 or stop by a local GEICO office to find out how much you could save today.
Disclosures
Some discounts, coverages, payment plans, and features are not available in all states, in all GEICO companies, or in all situations. GEICO contracts with various membership entities and other organizations, but these entities do not underwrite the offered insurance products. Discount amount varies in some states. One group discount applicable per policy. Coverage is individual. In New York a premium reduction may be available. GEICO may not be involved in a formal relationship with each organization; however, you still may qualify for a special discount based on your membership, employment or affiliation with those organizations. GEICO is a registered service mark of Government Employees Insurance Company, Washington, DC 20076; a Berkshire Hathaway Inc. subsidiary. GEICO Gecko® image © 1999–2020. © 2020 GEICO 20_606642961
NC State Rewards MasterCard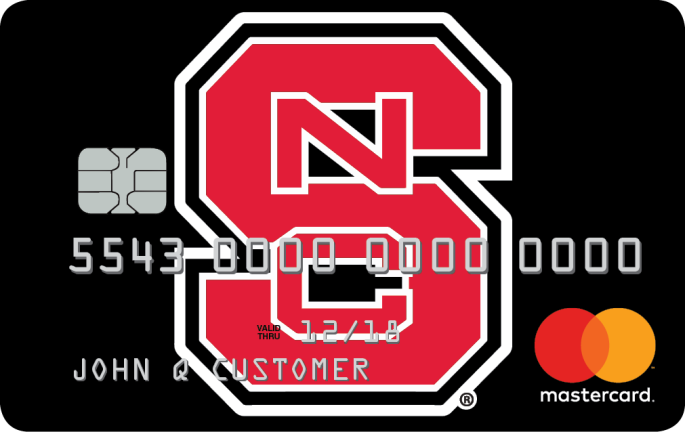 We're excited to offer our valued alumni the NC State Rewards Mastercard® credit card – the only credit card that helps support the Alumni Association with every purchase! When you make your first purchase with your new NC State Rewards Mastercard® credit card, Commerce Bank will contribute $50 to the Alumni Association.
Disclosures:
The statement credit will reduce your balance, but you are still required to make at least your minimum payment. Values for non-cash back redemption items such as merchandise, gift cards, and travel may vary.
Merchants self-select the category in which they would like their transaction items to be listed. Please note some merchants may be owned by other companies, therefore transactions may not be counted in the expected category.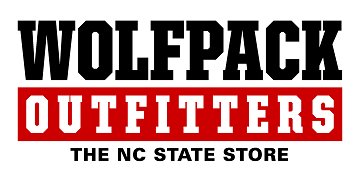 Merchandise
Wolfpack Outfitters is the official merchandise partner of the Alumni Association. You'll find a wide assortment of NC State apparel and gift items, and every purchase supports the Pack.