The Galapagos Islands
October 11 to 18, 2022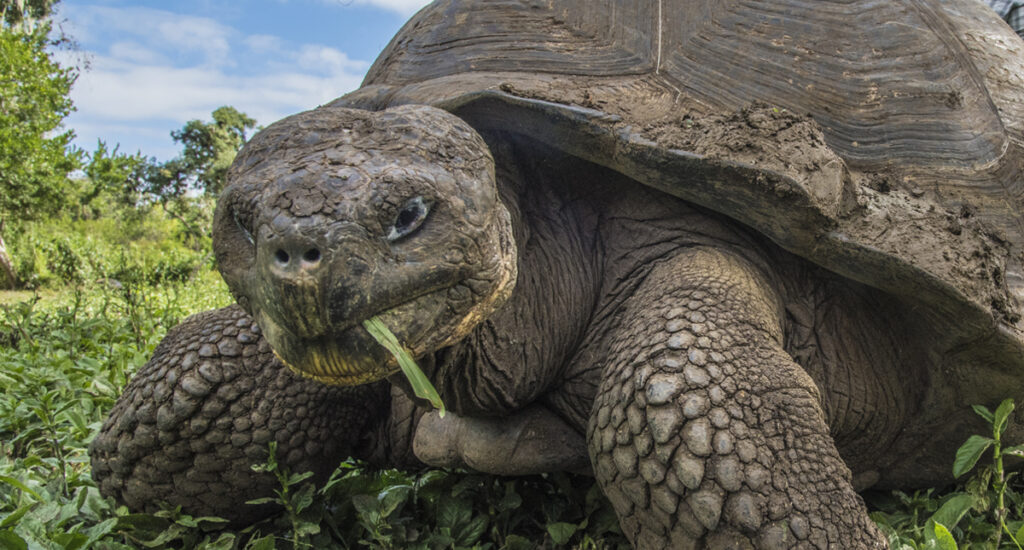 Starting Price: $4,995 per person, air not included
Activity Level: Moderate
Travel Type: Small-boat cruise (Isabella II ship diagram)
Optional Add-Ons: Mashi Rainforest Lodge Pre-Tour and Machu Picchu, Cusco and Sacred Valley Post-Tour
Tour Partner: Orbridge
Brochure: Download PDF
More information: NC State + Orbridge website
Photos: See photos from a past trip
Reservations: To ask questions or make a reservation, call WolfTreks Travel Manager Kathy Hart at 919-515-0508 or book online using this link.
Feel the thrill of encountering the flora and fauna that famously inspired Darwin—and in his footsteps, generations of nature lovers. Undiscovered by Europeans until the 16th century, the Galapagos Islands hold a central position in modern scientific and evolutionary history. In a place where human presence is relatively minimal, take the opportunity to observe and photograph these remarkable species up close—either sitting quietly to watch blue-footed boobies or snorkeling with inquisitive and playful sea lions.
Program Highlights
During a full day tour of Quito, marvel at the gold leaf interior of the Jesuit Church of la Compañía—a fine example of the mix of European influences and indigenous art called the Baroque school of Quito; enjoy a lunch of Ecuadorian specialties; and view a unique collection of pre-Columbian art.
Observe with remarkable proximity the diversity of endemic species such as the Nazca and blue-footed boobies, giant tortoises, marine and land iguanas, the flightless Galapagos cormorant and the famous Darwin's finches.
Discover the myriad of aquatic wildlife in the clear waters of the world's second largest marine reserve. Snorkel with sea lions, colorful tropical fish and sea turtles—or observe them through a glass bottom boat.
Explore secluded inlets and stroll sweeping white sand beaches such as Punta Espinoza, where flightless cormorants nest nearby and sea lions, Galapagos penguins and turtles can be seen frolicking in a fine display of multi-species tolerance in the nearby lagoon.
Visit dramatic and historic places, including the Charles Darwin Research Station—the iconic site of Galapagos National Park research and conservation efforts—most notable for its captive breeding program for the Galapagos Giant Tortoise; and Sullivan Bay on Santiago Island, one of the first sites visited by Charles Darwin featuring a "lunar landscape" of lava fields.
Friends and Family Welcome!
You don't have to be an NC State graduate to travel with WolfTreks!
Let's Get Social
For all the latest WolfTreks news, traveler photos and travel tips, join our Facebook group and follow us on Instagram.
WolfTreks Mailing List
Join our WolfTreks mailing list to receive trip brochures and email information.