Portrait of Italy
September 23 to October 8, 2024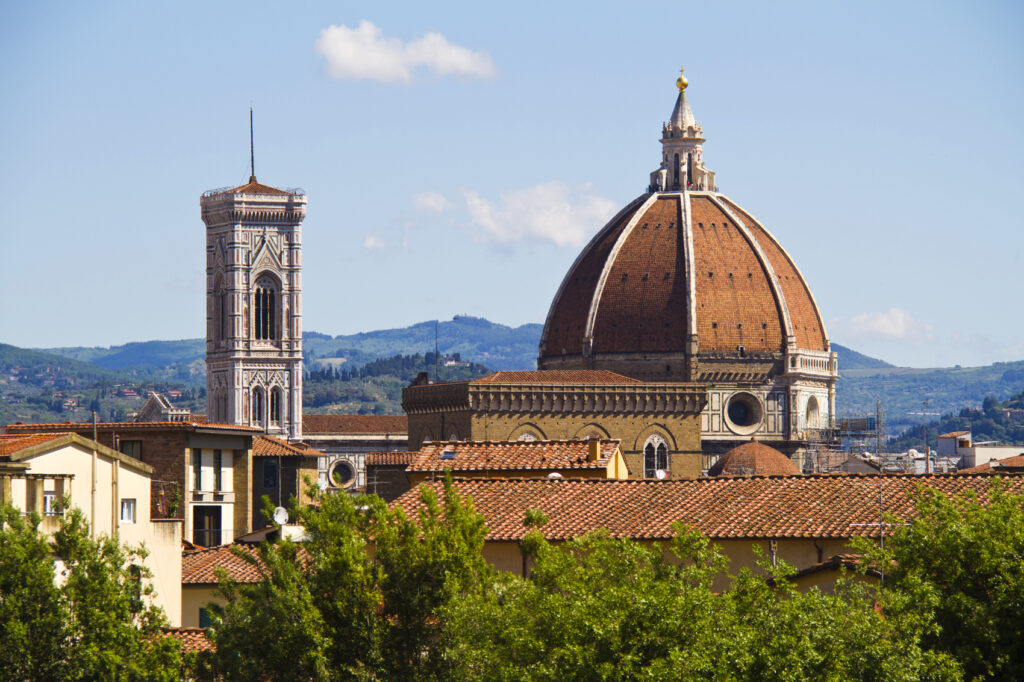 Starting Price: $5,774 per person, double occupancy, air included from Raleigh-Durham; $5,474 from New York City. $4,695 per person, land only. Single travelers add $1,095. Call for pricing from other departure cities.
Special Note: Limited to 24 travelers. This is an NC State exclusive departure.
Activity Level: Moderate
Travel type: Land
Tour Partner: Odysseys Unlimited
Add-On: Venice Post-Tour Extension
Brochure: Flyer PDF
More Information: Itinerary and accommodations
Reservations: To ask questions or make a reservation on the phone, call WolfTreks Travel Manager Kathy Hart at 919-515-0508. To book online, use this NC State reservation form.
From the breathtaking Amalfi Coast to eternal Rome, through the gentle Umbrian and Tuscan countryside to timeless Venice, this wide-ranging 16-day tour showcases ancient sites, contemporary life, priceless art, and beautiful natural scenery. Staying in unique accommodations in the Tuscan countryside and in a medieval village, you'll especially appreciate traveling in a small group limited to 24 people. Begin on the storied Amalfi Coast with a three-night stay featuring a cruise along this matchless coastline, a visit to Pompeii's exquisite ruins, and a thrilling Amalfi Coast drive. Spending the next three nights in a well-located hotel in Rome, tour the heart of ancient Rome – the Colosseum and the Forum; the Vatican's monumental St. Peter's Square and Basilica; and the sublime Sistine Chapel; and enjoy independent exploration. A three-night stay in Orvieto, dramatically set in Italy's "green heart" of Umbria, follows. Attend an Italian cooking demonstration and explore Parco delle Grotte's labyrinth of underground caves. On an excursion to beloved Assisi, stroll through the fountain-splashed piazzas and visit the renowned Basilica di San Francesco. Journeying next to alluring Tuscany for a three-night stay, tour Siena, which boasts one of Europe's greatest public squares. Discover splendid Florence, living monument to the Renaissance, and its famed Galleria dell'Accademia; and the classic Tuscan hill town of San Gimignano. Sample a local winery's offerings. In wondrous Venice, the final destination, tour vast St. Mark's Square and surroundings and explore the city independently. Savor more time discovering this treasured city with an optional three-day/two-night post-tour extension.
Friends and Family Welcome!
You don't have to be an NC State graduate to travel with WolfTreks!
Let's Get Social
For all the latest WolfTreks news, traveler photos and travel tips, join our Facebook group and follow us on Instagram.
WolfTreks Mailing List
Join our WolfTreks mailing list to receive trip brochures and email information.