Dazzling Oceania: Australia and New Zealand
February 24 to March 10, 2024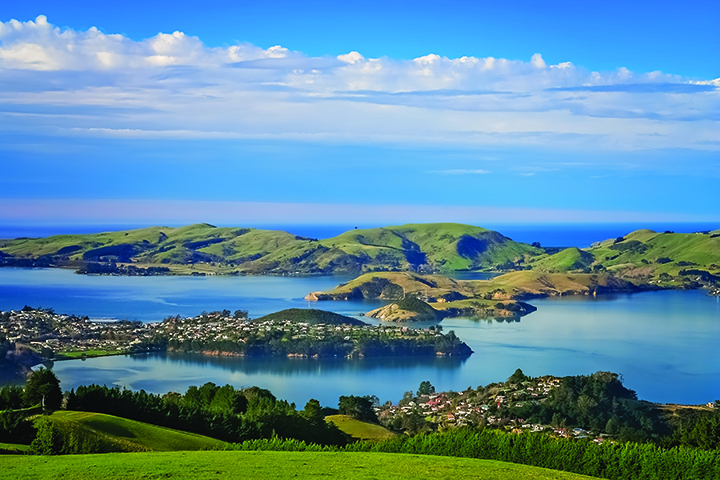 Starting Price: $7,599 per person, double occupancy, air included from select cities.
Activity Level: Moderate
Travel Type: Ocean Cruise
Ship: Regatta deck plans
More Information/Check Cabin Availability: NC State + Go Next website
Tour Partner: Go Next
Brochure: Brochure PDF
Reservations: To ask questions or make a reservation on the phone, call WolfTreks Travel Manager Kathy Hart at 919-515-0508. To book online, use this NC State form or this Go Next link.
From striking glaciers to sparkling beaches, find adventure in the great Down Under on this 15-night WolfTreks cruise aboard Oceania Cruises' Regatta. Embark in Auckland and watch for dolphins, whales, and blue penguins as you make way for the Bay of Islands.
Spend a day in Tauranga, a destination for both city slickers and the outdoorsy types. Taste the flavor of Napier's famous vintage vineyards, and in Picton discover one of the world's best seafront views. Stroll through Cathedral Square in Christchurch and in Dunedin, experience Scottish and Maori heritage. Taste the widely hailed Bluff oysters in Bluff. Relax on the ship as you take in the sensational sights and sounds along the Tasman Sea, the Fjords of Milford Sound, the Doubtful Sound, and the Dusky Sound. Spend some time in Melbourne, where you can catch sight of a kookaburra or watch wallabies huddle and hop. Finally, before the journey's end in Sydney, relax at a café in Geelong and in Burnie and plan to see a Tasmanian devil up close!
Family and Friends Welcome
You don't have to be an NC State graduate to travel with WolfTreks! We welcome family and friends.
Let's Get Social
For all the latest WolfTreks news, traveler photos and travel tips, join our Facebook group and follow us on Instagram.
WolfTreks Mailing List
Join our WolfTreks mailing list to receive trip brochures and email information.