California Rail Discovery
May 1 to 7, 2024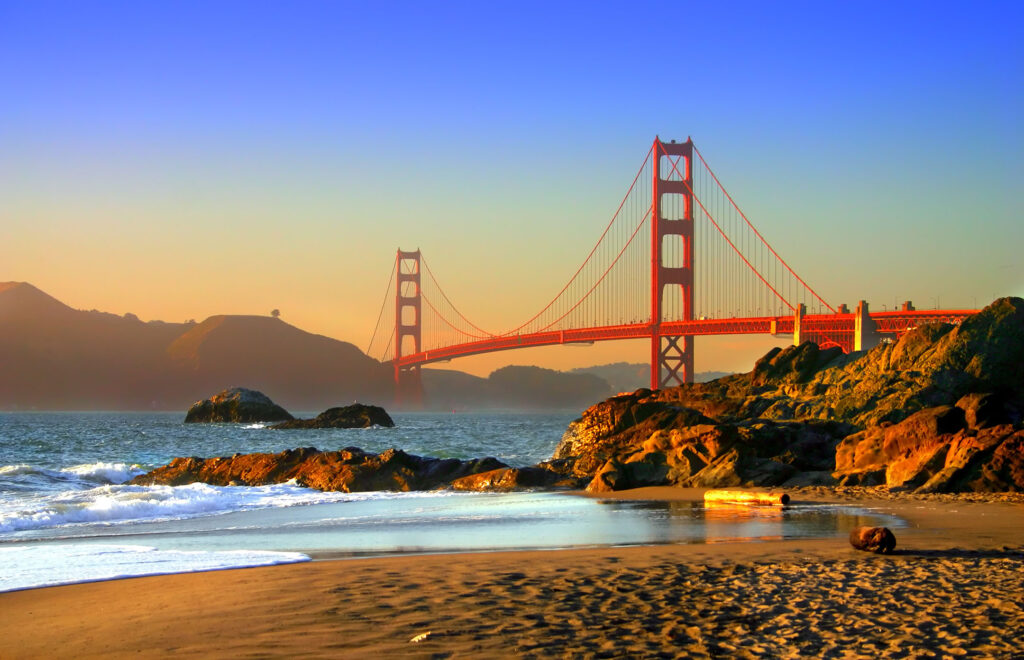 Starting Price: $3,825 per person (with discount below), double occupancy, airfare included from Raleigh-Durham. Call for pricing from your hometown.
Special Note: Make your final payment by check prior to the due date and receive $200 per couple/$100 per person booking discount.
Activity Level: Average
Travel type: Land
Tour Partner: Premier World Discovery
Brochure: Brochure PDF
Reservations: To ask questions or make a reservation on the phone, call WolfTreks Travel Manager Kathy Hart at 919-515-0508. To book online, use this NC State reservation form or this Premier World Discovery link. If you use the Premier World Discovery link, your booking code number (web code) is #167661.
A crimson bridge, cable cars, a sparkling bay, and streets lined with elegant Victorian homes—San Francisco is undeniably one of the world's great cities. Reason enough to join us on a spectacular seven-day journey through Northern California on the California Rail
Discovery.
Begin your trip with a two-night stay in San Francisco. A tour of the "City by the Bay" will show the city's many highlights and features a San Francisco Bay Cruise for spectacular views of the Golden Gate Bridge, Alcatraz and the beautiful skyline. Later, cross the Golden
Gate Bridge to visit Muir Woods National Monument to see some of the oldest and tallest redwood trees in the world. Then, travel into Napa Valley Wine Country for a Winery Tour & Tasting to sample some local wines while learning about wine making. Travel to Sacramento and arrive at the Old Sacramento Waterfront to visit the California State Railroad Museum. Drive through Old Sacramento, a unique 28-acre National Historic Landmark District, that lives in homage to California's Gold Rush of 1849.
Continuing your travels, board Amtrak's California Zephyr as it heads east into the spectacular snow-capped Sierra Nevada Mountains and disembark in Truckee near Lake Tahoe. Enjoy three nights in Lake Tahoe in the scenic and popular South Lake Tahoe area. Discover Reno, its National Auto Museum and the historic town of Virginia City, once considered the richest city in America during the mining era. Enjoy a Lake Tahoe Paddle-Wheel Cruise for breathtaking scenery and Emerald Bay exploration. Finally, a farewell dinner at a local restaurant.
Accommodations
Six Nights First Class Hotels
2 – Hotel Zephyr or Westin St. Francis Union Square, San Francisco
1 – Hyatt Regency or Embassy Suites, Sacramento
3 – Lake Tahoe Resort, Harrah's or Harvey's Lake Tahoe, Stateline/South Lake Tahoe area
Family and Friends Welcome
You don't have to be an NC State graduate to travel with WolfTreks! We welcome family and friends.
Let's Get Social
For all the latest WolfTreks news, traveler photos and travel tips, join our Facebook group and follow us on Instagram.
WolfTreks Mailing List
Join our WolfTreks mailing list to receive trip brochures and email information.