Visions of Alaska ACC Cruise
June 21 to 28, 2024 – With Special NC State Host Dereck Whittenburg (1983), the star guard of the Wolfpack's 1983 national championship men's basketball team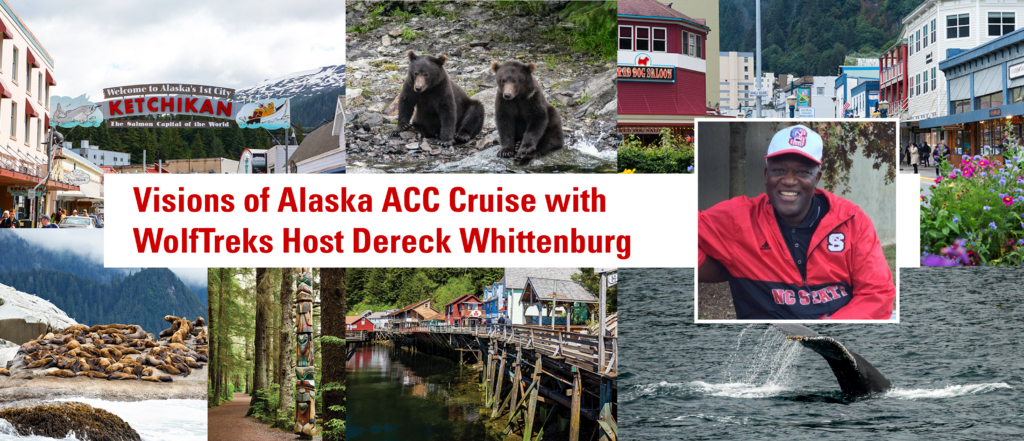 Starting Price: $3,099 per person, double occupancy, air included from select cities. Price also includes free transfers and a choice of four excursions per cabin, a free beverage package or $400 in shipboard credit.
Activity Level: Moderate
Travel Type: Ocean Cruise
Ship: Regatta deck plans
More Information/Check Cabin Availability: NC State + Go Next website
Tour Partner: Go Next
Brochure: To come
Reservations: To ask questions or make a reservation on the phone, call WolfTreks Travel Manager Kathy Hart at 919-515-0508. To book online, use this NC State WolfTreks reservation form or this Go Next online form.
Unleash your inner explorer with other ACC alumni on this captivating seven-night cruise aboard Oceania Cruises' Regatta. Revel in the scenery of steep forested mountain slopes and pristine waters while cruising the Outside Passage and Hubbard Glacier.
Begin your journey in Seattle and set sail for Ketchikan. Keep your eyes open for bears, sea otters, moose, and eagles. Experience a crab feast or enjoy fresh salmon in the salmon capital of the world, Ketchikan, where they pull each day's dinner fresh from the water. Witness the picture-perfect Mendenhall Glacier in Juneau. In Sitka, test your luck at salmon sportfishing and get the local experience. Before journey's end in Seattle, seek out craft breweries, gardens, and local seafood specialties in Victoria, British Columbia.
Dereck Whittenburg
Dereck Whittenburg (1983), the star guard of NC State's 1983 national championship men's basketball team, remains one of the university's most celebrated alumni. His performance on that magical night in March garnered him the game's most valuable player award and his teammates the moniker of "Cardiac Pack." The clip of Coach Jim Valvano running across the court searching for his star player to hug became iconic.
Whittenburg's career has taken several paths: college basketball coach, analyst for ESPN, NBA scout, and an executive producer for the Emmy-award winning ESPN documentary Survive and Advance – highlighting his team's improbable season. In 2015, he returned to NC State as an associate athletic director.
Sights to See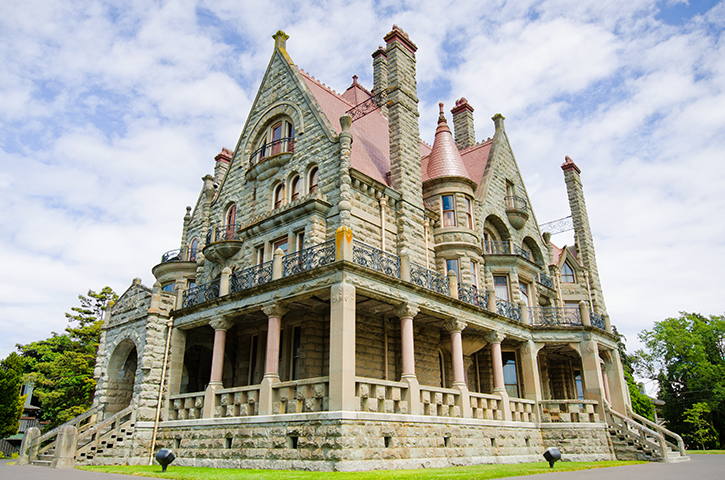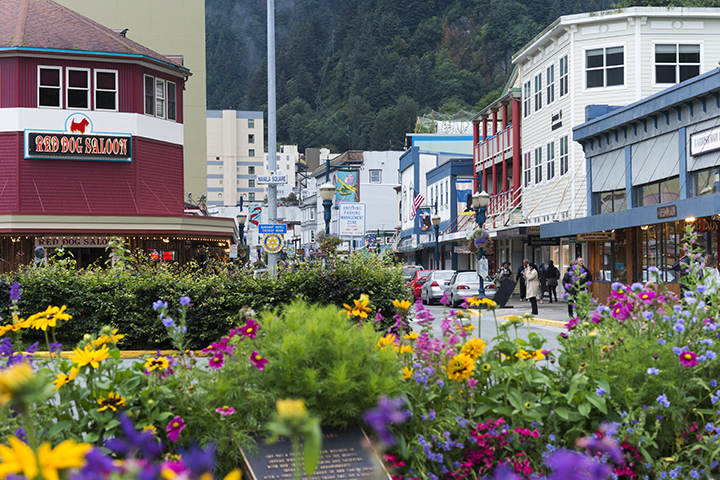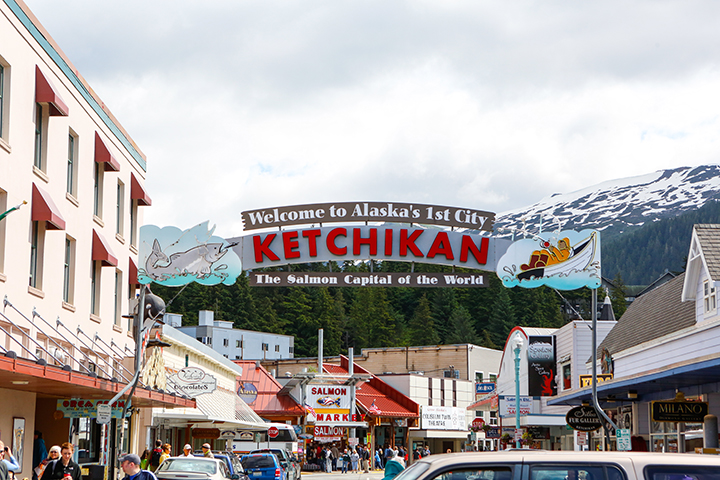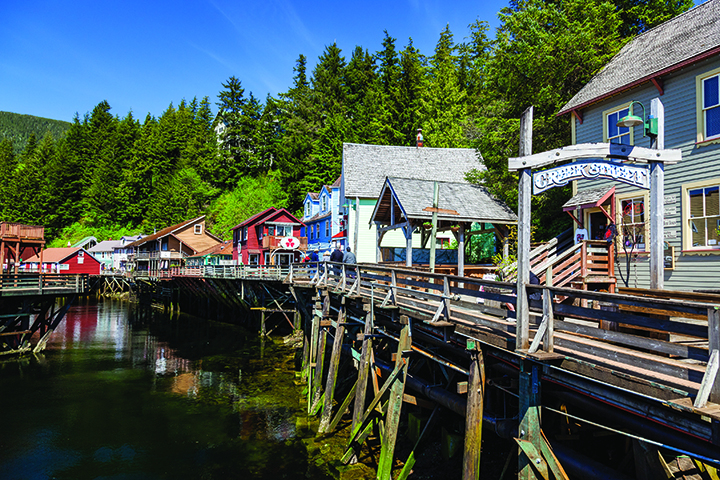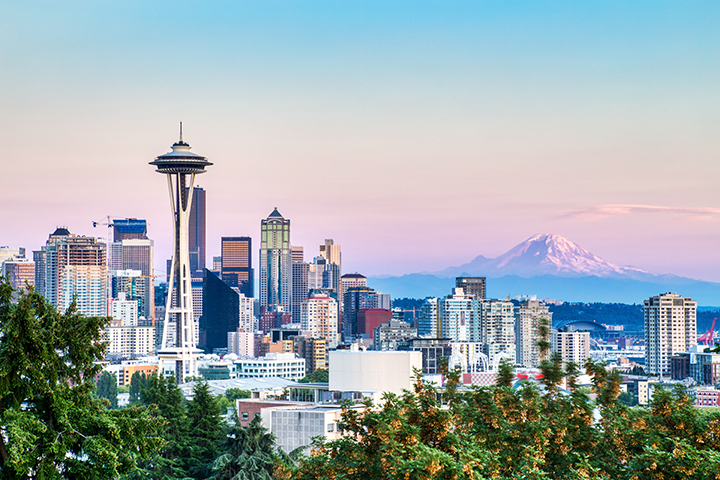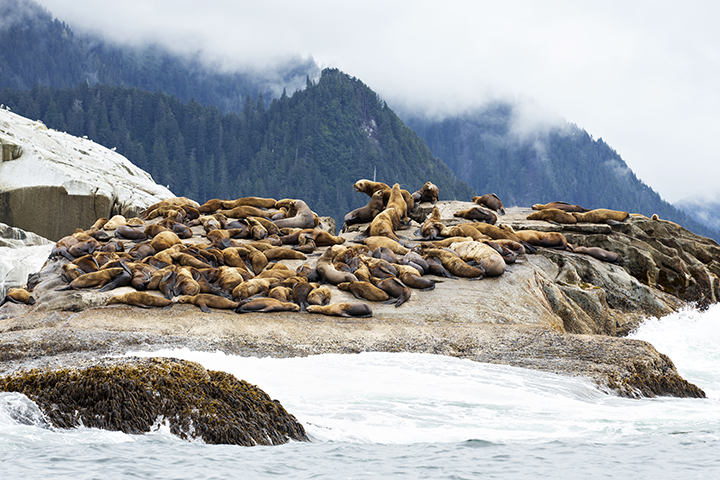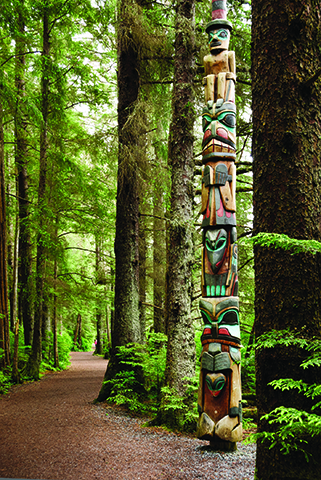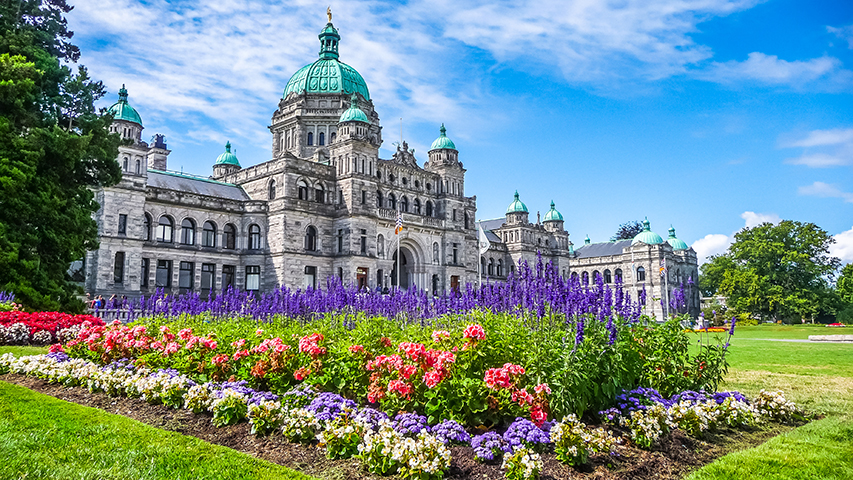 "Craigdarroch Castle in Victoria, British Columbia.Other images of the Victoria, British Columbia:"
Family and Friends Welcome
You don't have to be an NC State graduate to travel with WolfTreks! We welcome family and friends.
Let's Get Social
For all the latest WolfTreks news, traveler photos and travel tips, join our Facebook group and follow us on Instagram.
WolfTreks Mailing List
Join our WolfTreks mailing list to receive trip brochures and email information.