Black Alumni Society Homecoming
Celebrate Red and White Week with fellow Black alumni and friends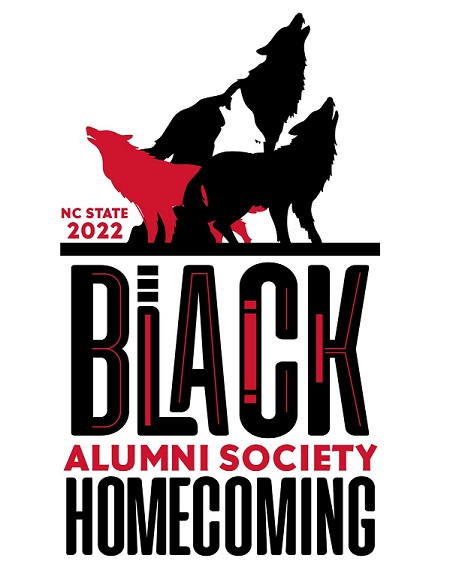 The Black Alumni Society (BAS) is looking forward to our Homecoming Reunion – Nov. 4 to 6 – as part of Red and White Week. As we celebrate another year of BAS, we'll offer you events ranging from Harambee! to BASFest and brunch.
Homecoming Reunion 2022 Schedule (Look for the sign up button at the end of the event schedule. The registration deadline is Oct. 31.)
Harambee! Fall Welcome-Back Block Party
Friday | Nov. 4 | 3 – 6 p.m.
Harris Field | 2810 Cates Ave.
Join the African American Cultural Center, in community, as we kick-off the academic year and celebrate Red and White Week with Harambee! Meet campus partners, connect with friends, enjoy music, games and cuisine from various food trucks.
Cost: Free to attend.
(You will need to register for this event separately as the African American Cultural Center is hosting it.)
BAS Welcome Home
Friday | Nov. 4 | 6 – 9 p.m.
Kings Bowl-North Hills | 141 Park at N. Hills St.
Enjoy music from DJ Hindu, friendly competition in the private lanes of the Royal Room and King Pin area and delicious food (served from 7-8:30 p.m.). Space is limited for this exclusive event and pre-registration is required.
Cost: $20 (A cash bar will be available.)
BASFest!
Saturday | Nov. 5 | Two hours before kick-off
PNC Arena West Terrace | 1400 Edwards Mill Road
Once again, the Black Alumni Society proudly presents BASFest! The reunion will feature games, fellowship and music from NC State alum DJ Club Rheub. We'll also be broadcasting the football game. The menu includes pulled pork barbecue and barbecue chicken plates with sides. Food will be available for two hours, beginning an hour after the event starts.
Cost: $25 (Food and drink tickets included) | $10 (Entry with no food or drink)
Children (age 5-12) and current NC State students: $10 (Food ticket) | Children (age 5-12) and current NC State students: $5 (Entry with no food or drink) | Children under age 5: Free | (Parking options are not available this year.)
BASFest Group Reservations:
Reserve a space for your group at BASFest. Group spaces include a 10×10 tent with two 6 feet long tables and chairs. No entries will be included in the purchase of group spaces this year. Each guest will need to register individually. Outside food will be permitted, but groups will not be able to cook onsite. Purchase a group space.
Cost: $100 each
BAS Brunch
Sunday, Nov. 6 | 11:30 a.m.
Lonnie Poole Golf Course | Terrace Dining Room | 1509 Main Campus Drive
Closeout Homecoming with a delicious brunch with fellow Black alumni and friends before everyone heads back home.
Cost: $25
Note: NC State has moved to a cashless campus, meaning we will no longer accept cash for event registration fees. You can still pay at the door via check, credit or debit card.

Football Game Tickets:
Purchase your tickets to the NC State vs. Wake Forest football game as part of the Black Alumni Society and Latinx Alumni Network block. The deadline for purchasing tickets is Oct. 25.
Hotel Information:
Raleigh Marriott Crabtree Valley | 4500 Marriott Drive
Group Rate: $139/night plus tax
Purchase your room in the Alumni Association group block. The deadline is Oct. 13.
BAS Attendee List:
See who is coming to BAS Homecoming events. (link to come)
BAS Homecoming T-shirts:
Purchase your T-shirts. T-shirts will be available for pickup at BAS Homecoming events. It costs $5 if you would like your T-shirt mailed in advance. The last day to order for shipping is Oct. 10. The last day to order for pickup during the weekend is Nov. 1. Quantities are limited.
BAS Homecoming Volunteers:
Volunteers are needed to help with events. If you're interested in volunteering, please indicate your interest on the registration form.
Stay Connected:
Be sure to follow the Black Alumni Society on Facebook, Twitter, Instagram and LinkedIn.
Support:
Please consider an optional donation to the A. M. Witherspoon Graduate Scholarship, Lawrence M. Clark Memorial Scholarship and Dr. Thomas E.H. Conway Jr. Scholarship. Learn more about all of the scholarships supported by the Black Alumni Society.