Legacy Luncheon
Leaving a Legacy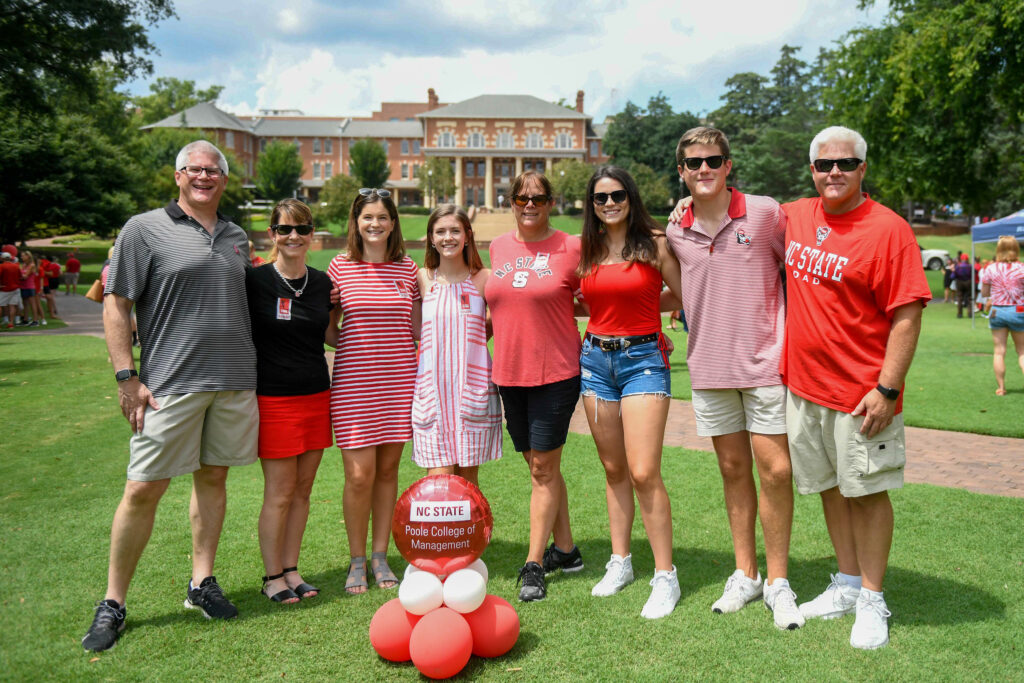 Each year, the Alumni Association is honored to invite incoming NC State students (freshmen and transfers) with alumni parents or grandparents to a barbecue luncheon under an enormous tent on Stafford Commons. This event celebrates those alumni who make NC State a family tradition.
View 2021 photos and videos.
This festive affair includes a Wolfpack welcome from Chancellor Randy Woodson, Alumni Association Executive Director Benny Suggs '69 and the current student body president. Students meet representatives from the college they will be attending and have the opportunity to connect with fellow students who will be their new classmates.
The luncheon concludes with an emotional ceremony where alumni parents "pin" their incoming student with a special legacy pin that denotes their NC State heritage. In a grand finale, the NC State Marching Band, "The Power Sound of the South," leads attendees in reciting the alma mater and fight song.
The event is sure to be a treasured family memory for many years to come!
Legacy Luncheon Photos:
Questions: Contact Jenna Cobb, events manager, at jenna_cobb@ncsu.edu