Howl Back With Your Pack
Ain't No Party like a Wolfpack Party…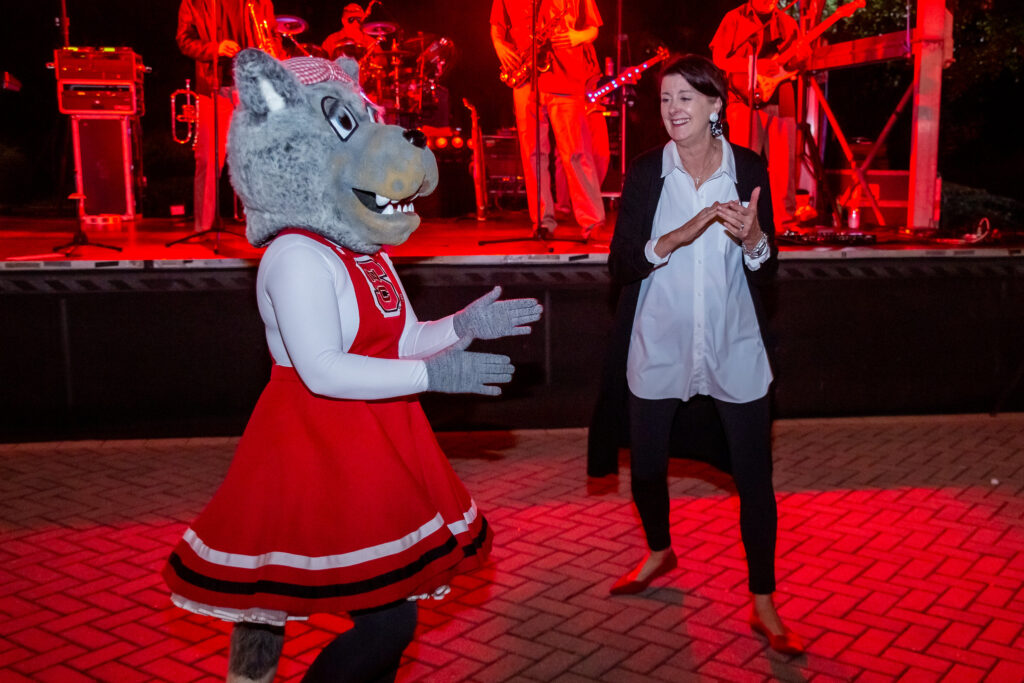 There is no better time to grab your Pack and join us for one of the Alumni Association's most popular events of the year. Join NC State alumni, friends and, of course, Mr. and Ms. Wuf for our annual Howl Back With Your Pack event.
Enjoy an oyster roast that includes steamed oysters, fried shrimp, chicken tenders, a low country soil, and all the fixins. To top it off, we'll also have NC State's own homebrew and a Howling Cow ice cream bar.
This fun event also includes live music, fun NC State swag and is the perfect opportunity to connect with friends old and new.