Evening of Stars Gala
Lighting the Way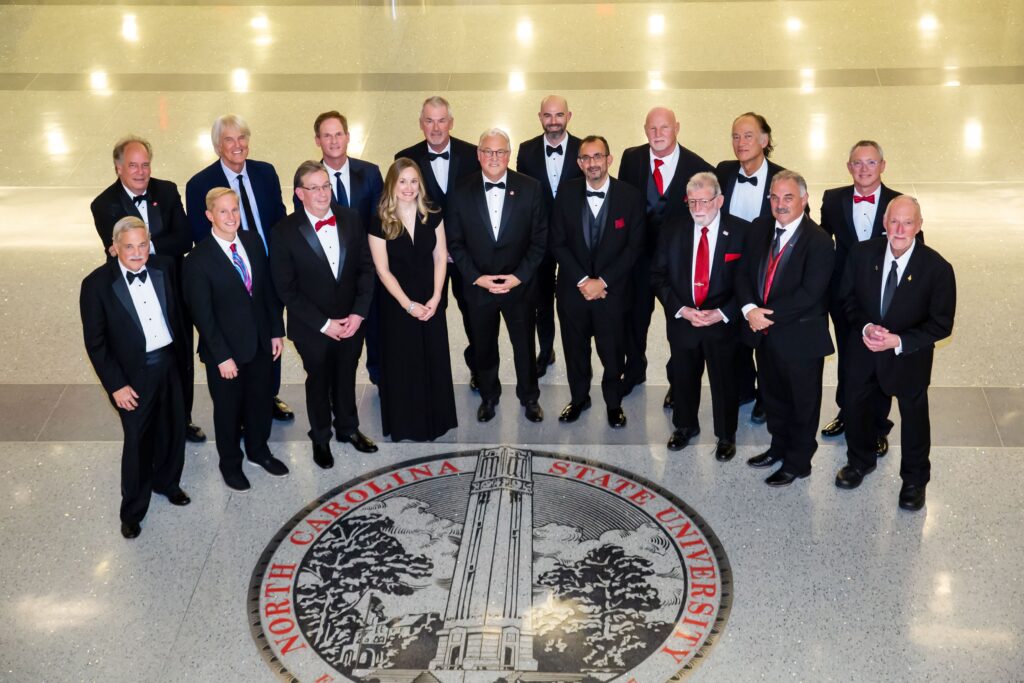 Each year, celebrated alumni from across the globe gather in Raleigh for the Evening of Stars Gala – a time-honored event where the Alumni Association celebrates the winners of the College Distinguished Alumni Awards, the Wolfpack Club's Ronnie Shavlik Award and the Alumni Association Awards.
It is an elegant celebration of a tradition that dates back to the early 1940s when the Alumni Association began recognizing noteworthy graduates. Through the years, the colleges and the Wolfpack Club joined in the recognition as the abundance of extraordinary alumni grew and the need to acknowledge those who excelled in specific fields increased. Individuals honored in previous years have enriched NC State's history and increased the value of an NC State degree.
Past recipients have left indelible marks on the history of our university, state, nation and world. They include: William Friday, Gov. James B. Hunt Jr., Roy Park, John Caldwell, Katharine Stinson, Jim and Ann Goodnight, Ed Woolard, Gen. Hugh Shelton, Smedes York, Gov. Bob Scott, Burley Mitchell, Phil Freelon, Jeff Williams, Jerry Punch, Bill Cowher, Jim Valvano, Kay Yow and many more.