Cookies and Cocoa with Mr. and Ms. Wuf
Howling Holiday Fun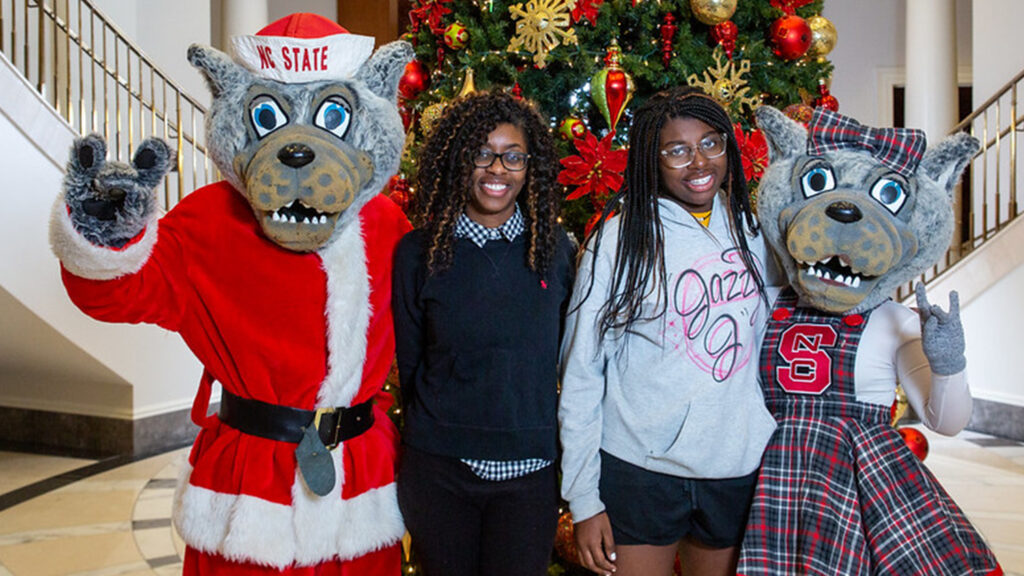 Alumni Association members are invited to enjoy Cookies and Cocoa with Mr. and Ms. Wuf at the Park Alumni Center.
Decorate cookies, enjoy Howling Cow eggnog or cocoa and gather with Mr. and Ms. Wuf for a family portrait in front of the 18-foot holiday tree. The photos, taken by a professional photographer, will be yours to use in Yuletide greetings.
To put everyone in a festive mood, carolers stroll the building.