Alumni Entrepreneurship Showcase
Celebrating Global Entrepreneurship Week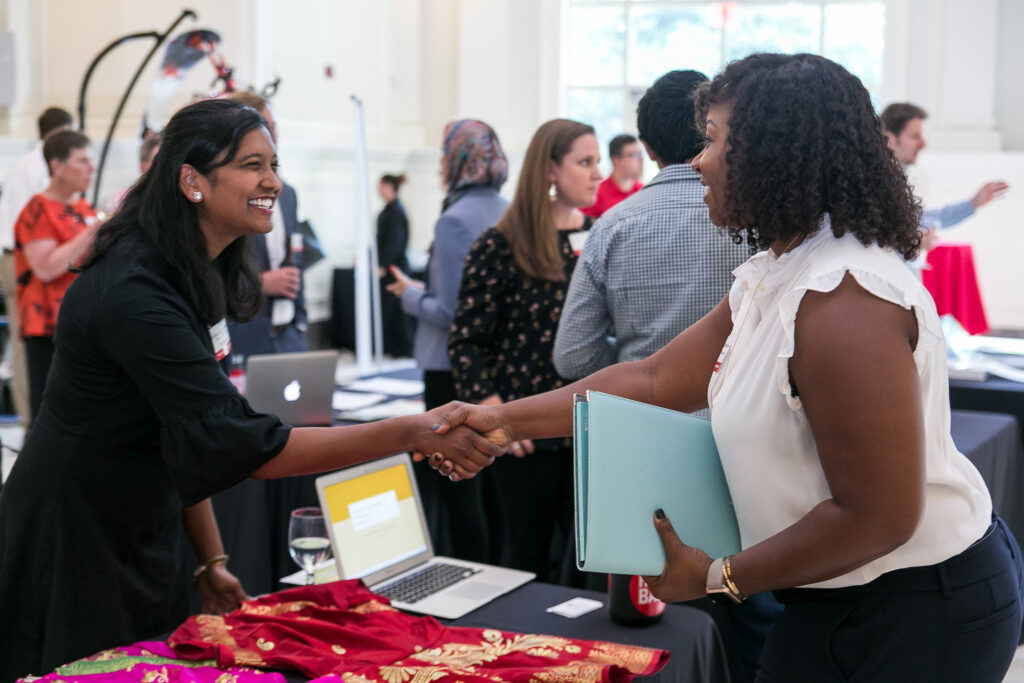 NC State is developing innovative technologies and starting some of the most groundbreaking companies today. To celebrate this innovation and entrepreneurship, we invite the NC State community to celebrate Global Entrepreneurship Week.
The week includes the NC State Entrepreneurship Showcase, highlighting alumni ventures and their products. Come ready to explore bold startups and network with other NC State innovators. Attendees can also discover more ways to get plugged into NC State's entrepreneurial ecosystem through on-campus programs and resources. Throughout the evening, attendees will have the opportunity to vote for their favorite companies. The winner of this Audience Choice Award wins $1,000.
Wednesday | Nov. 16 | 6 p.m.
Location: NC State Entrepreneurship Garage Partners I, Suite 1650 | 1017 Main Campus Drive | Raleigh, N.C. 27606
Cost: $10 for Alumni Association members, $20 for nonmembers, free for current NC State students, faculty and staff | Food and beverages will be provided.

Registration Deadline: Nov. 11
Parking: Parking on campus is free after 5 p.m. and is available in the unmarked space around the NC State Entrepreneurship Garage or Oval West Parking Deck.
Exhibiting Companies: View the list of companies exhibiting at this year's event
Attendee List: See who's coming
Social Media: Facebook group, LinkedIn group
Photos: View photos 2019
Questions: Contact the Engagement Team at alumni_engagement@ncsu.edu
Thank you to our sponsors: