Caldwell Fellows
Leading the Pack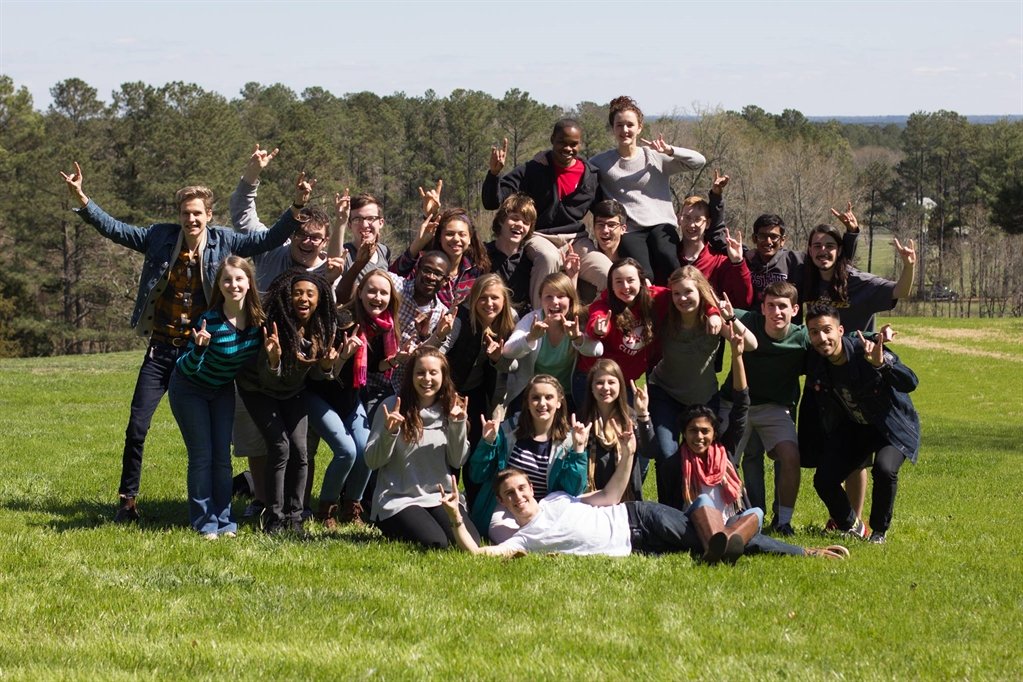 The Alumni Association supports the Caldwell Fellows through scholarship endowments and program support.
The Caldwell Fellows program fills the unique niche of identifying and developing a highly promising and widely diverse group of students for service-based leadership. Great minds and open hearts, plus a talent for leadership and creative problem solving, are marks of those selected to be Caldwell Fellows.
Through a rigorous selection process each spring, new Fellows are selected from the freshman class that entered NC State the previous fall (or first-year students with less than 30 credit hours at NC State).
"You just don't know how magnificent you might be. Think big."

— John Tyler Caldwell, NC State Chancellor (1959-1975).
Fellows receive a financial award that includes a tuition stipend, along with annual enrichment stipends for experiences in cross-cultural immersion and service, global leadership development, individual and professional development, and social entrepreneurship.
Key features of the experience include:
A diverse and highly engaged learning community, which meets regularly through monthly dinner seminars, class retreats and shared service-learning endeavors.
A three-hour honors-credit leadership seminar for sophomores.
Service-learning teams that engage each fellow in ongoing work with community partner agencies.
Intensive, individualized leadership and life coaching with a team of Triangle-area executive coaches.
Roles of responsibility that allow students to develop applied leadership skills.
Campus service ventures, created and maintained by Caldwell Fellows, including WE Recycle, NC State's recycling program at Carter-Finley football games; SATELLITE, a five-day science and technology camp for N.C. high schoolers; and the Campus Farmers Market.
Capstone leadership training at the Center for Creative Leadership.
Outward Bound model 10-day Wilderness Expedition.
Annual international service-learning excursions.
Meaningful engagement with program alumni through networking, internships and an annual Alumni/Fellows Gala.