Profiles
Under Her Influence
It's not a big leap from engineering to YouTube success.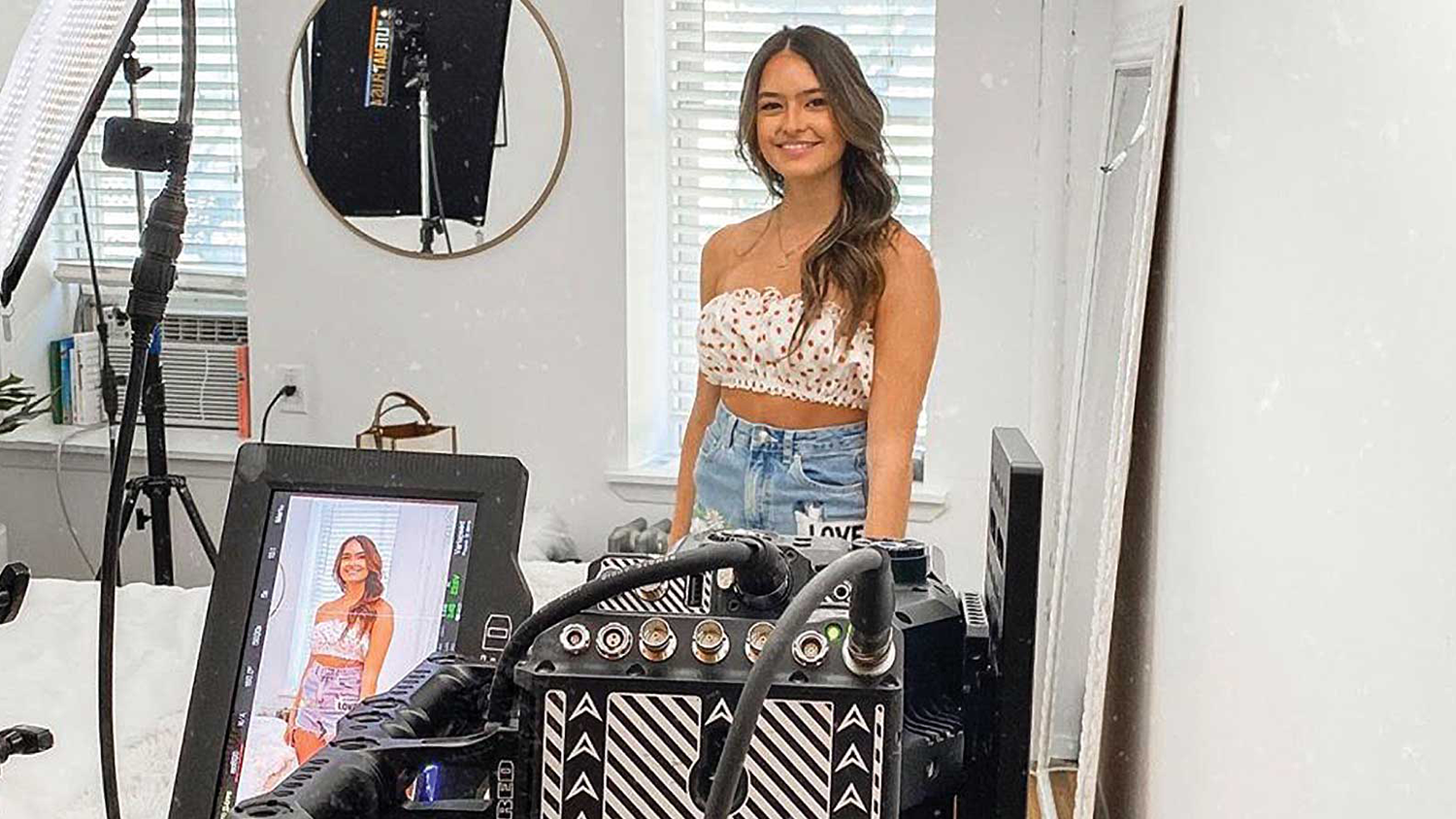 Natalie Barbu '18 was nine months into her job as a technology analyst at Accenture in her hometown of Charlotte, N.C., when she decided to quit and focus full time on an online career.
You see, Barbu had a side business that she'd been nurturing for a while. She'd started posting makeup tutorials online from her home when she was 15. "YouTube kind of became my hobby," she says. By the time she was an industrial engineering student at NC State, she'd been able to monetize her videos with ads and partnerships with sponsors.
Barbu, 24, says she was making good money from YouTube, which pays based on video and advertising views, and was able to move to New York City. Today she has 273,000 YouTube subscribers and 60,000 Instagram followers.
Barbu's videos have changed their focus a bit over the years. She says she now likes to focus on things like motivational messages and time management tips. "I want it to have more of a purpose," she says. She's taken viewers apartment hunting in New York City, on a trip back to NC State's campus and through her daily workout routine (which includes a mention of the brand of workout apparel she's wearing). She also gives business advice since she started the Barbu Agency, a marketing and branding firm connecting businesses to social media influencers.
When I'm 40, I hope to be doing YouTube.
But while viewers see Barbu's apartment and follow her daily routines, she doesn't share everything about her life online. Her boyfriend, friends and family are mostly off limits, because she doesn't want to open them up to internet trolls and negative feedback. "The cool thing is I have complete control," she says. "There's a lot that I don't show my viewers."
She credits her success to persistence — her YouTube channel only had about 10,000 followers when she started college. "It wasn't instant success," she says. And she knows her status isn't guaranteed. "You might not be as popular one month," she says. "(But) when I'm 40, I hope to be doing YouTube."
— Sarah Nagem
Photograph courtesy of Natalie Barbu '18
This story appears in the summer 2020 issue of NC State magazine. Members receive the award-winning publication in their mailboxes every quarter.