Profiles
Pedal Power
Jennifer Toole '90 has helped major U.S. cities make cycling a viable way to get around.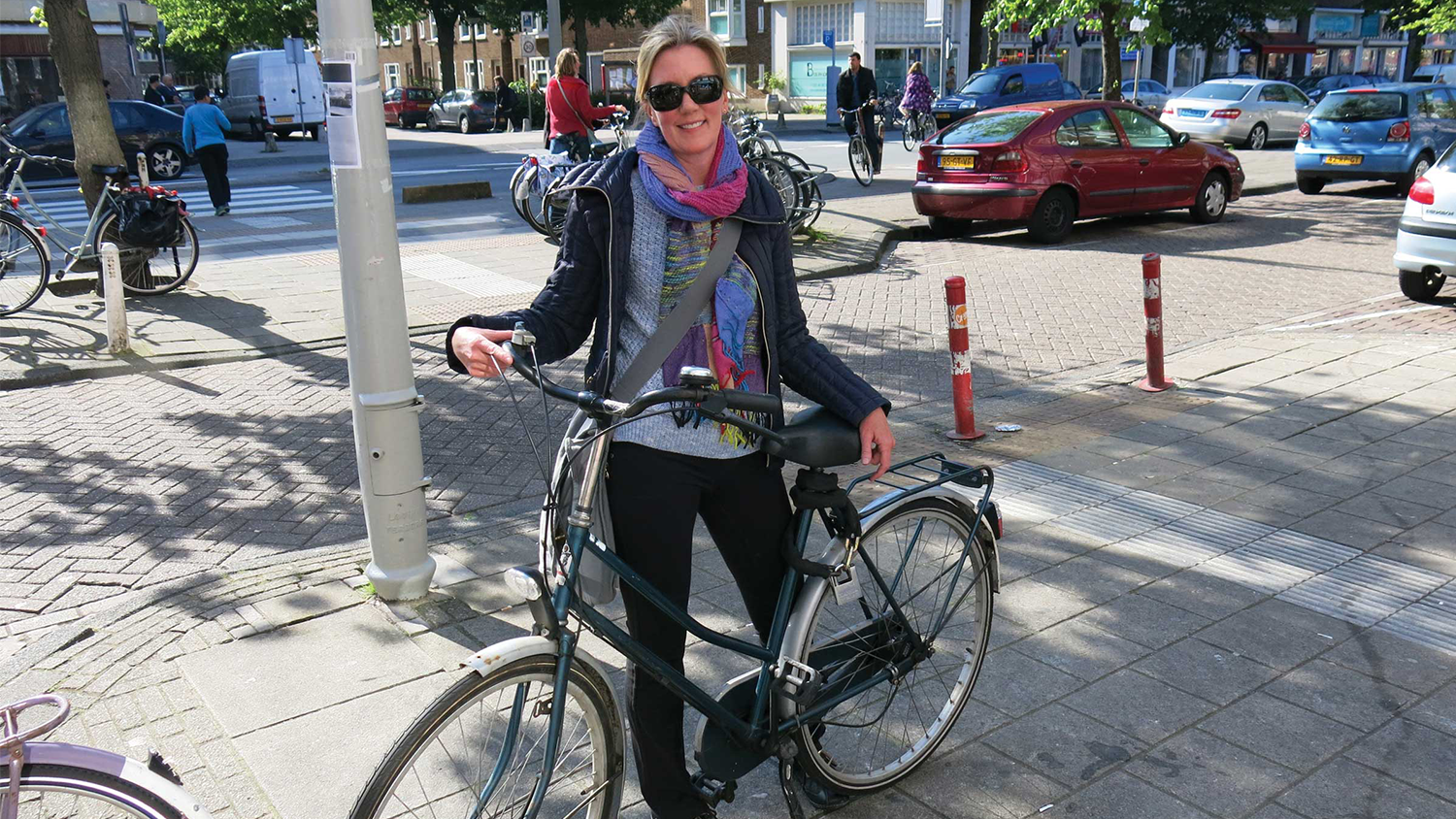 Whether you get around town by train, bus, bike, wheelchair or foot, Jennifer Toole '90 aims to make your trip safe, healthy and kind to the environment. Toole, 53, is founder and president of Toole Design Group, which helps communities make it easier for people of all ages and abilities to get around without a car.
Since 2003, her company has grown from one office in Maryland to 17 across the U.S. and Canada with more than 200 planners, engineers and landscape architects. They've designed bike lanes for most major U.S. cities including Houston, Texas; Seattle, Wash.; and New Orleans, La.; as well as walking trails, greenways and recreation areas for some. Toole does her part for sustainable transportation in smaller ways, too: She lives a little over a mile from the headquarters in Silver Spring, Md., and walks or bikes to and from the office, and pays employees to do the same or to use public transit. Nine out of 10 do.
"Twenty-five or 30 years ago, we didn't think twice about driving for every trip," says Toole.
"…we can't widen streets to the point where we destroy what's unique and wonderful about the places where we live."
"But we know that emissions from transportation account for about 40 percent of all pollution that we have in the air, and people . . . know that each little choice that they make contributes to that."
It's a shift in attitude she expects to intensify as the impacts of global climate change are felt, and it dovetails with campaigns urging Americans to be more active. "There's lot of momentum around the country for making places friendly for walking and biking," Toole says.
Her company is also riding a groundswell of interest in alternative transportation such as scooters, ride-share services, borrowed bikes, even Segways. It's her job to make sure all of them have their place alongside robust public transit. "You have to be very creative to fit all those modes of travel into one space," she says.
"There's more and more awareness that we can't widen streets to the point where we destroy what's unique and wonderful about the places where we live."
— Carole Tanzer Miller
Photograph courtesy of Jennifer Toole '90
This story appears in the summer 2020 issue of NC State magazine. Members receive the award-winning publication in their mailboxes every quarter.