Written by Sylvia Adcock '81 | Photography by John Hansen
When the architect who designed the Belltower was hired in 1920, he specified that a carillon of at least 10 bells should fill the belfry, with more to be added over time. That didn't happen. Instead, the construction of the Belltower took place in fits and starts over several decades. Its full height of 115 feet was not reached until 1937. Even then, the top of the tower was empty. And in all its time as a beacon on campus, nothing more lyrical than an ordinary set of speakers was ever visible through the columns of the belfry. Until now.
Last summer, the final chapter of the tower's story was written when workers installed a set of 55 bronze bells, handcrafted in a traditional bell foundry using centuries-old methods. The granite tower got a facelift, too — a graceful staircase inside now replaces the rickety ladder that was once bolted to the wall. Water-damaged stone was repaired. Rusty clockworks were replaced. The Shrine Room, where the names of those alumni who died in World War I are inscribed, has been renovated, with the original tablet restored. Just below the clock, a playing cabin has been constructed, complete with a console where a carillioneur will be able to pick out tunes using levers and pedals. In a voice as old as time, bells like these have been used for centuries to mark the hours and to call communities together.
This spring, NC State's campus will finally hear these bells ring out. All we can say is, let 'em ring. It's about time.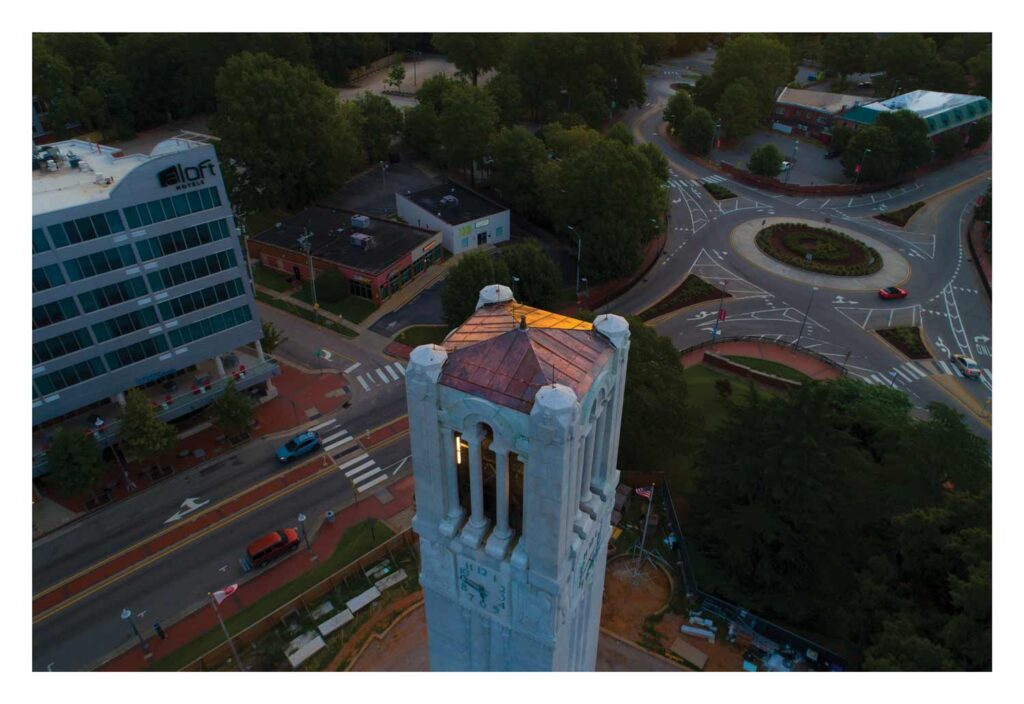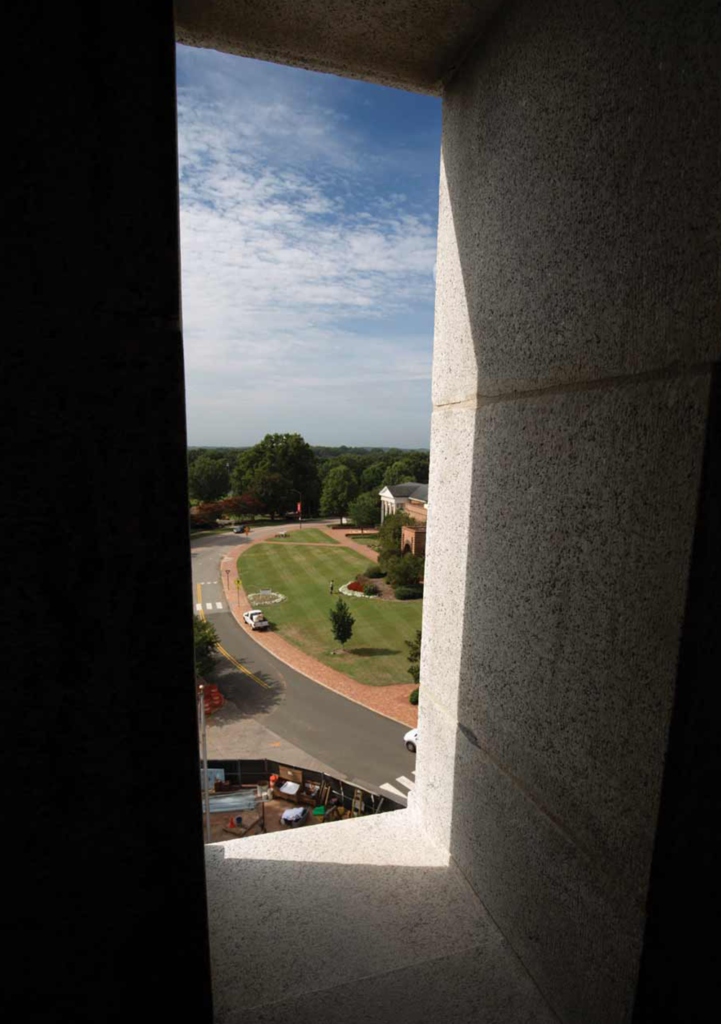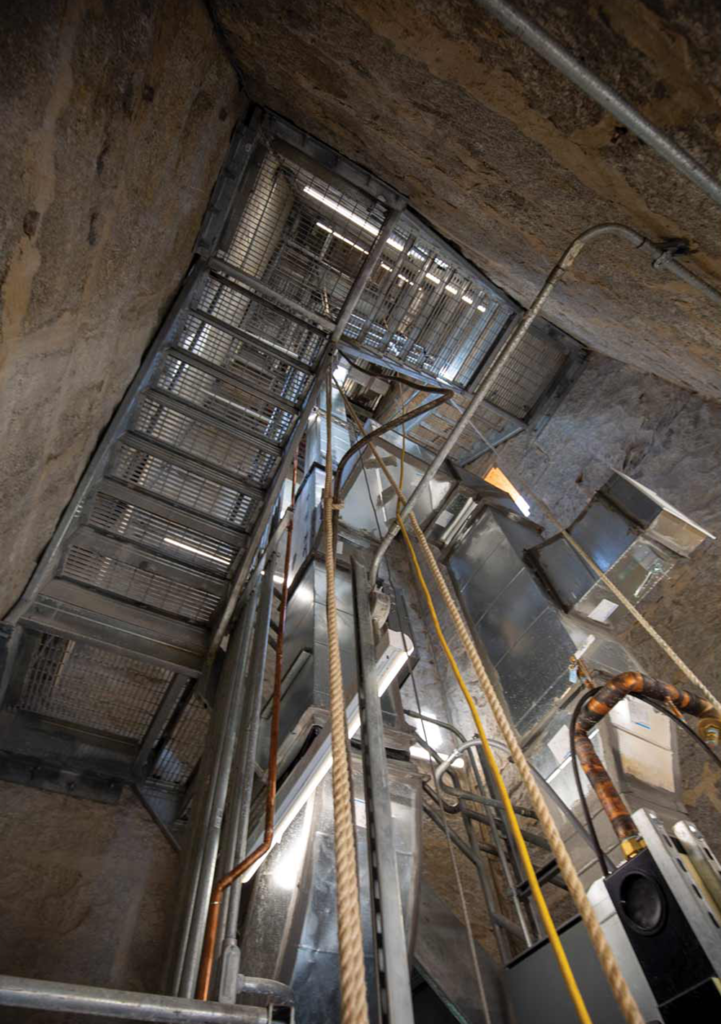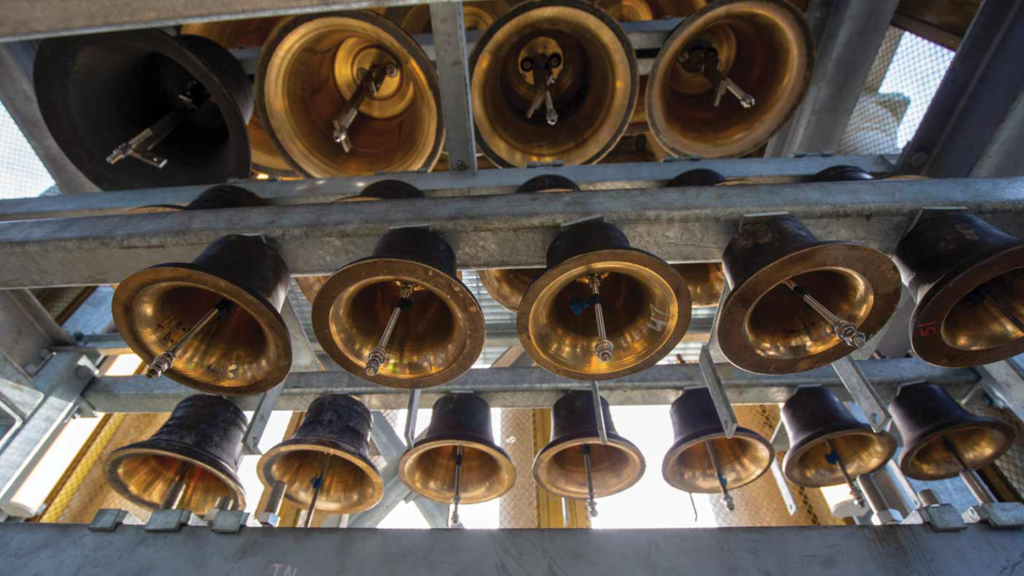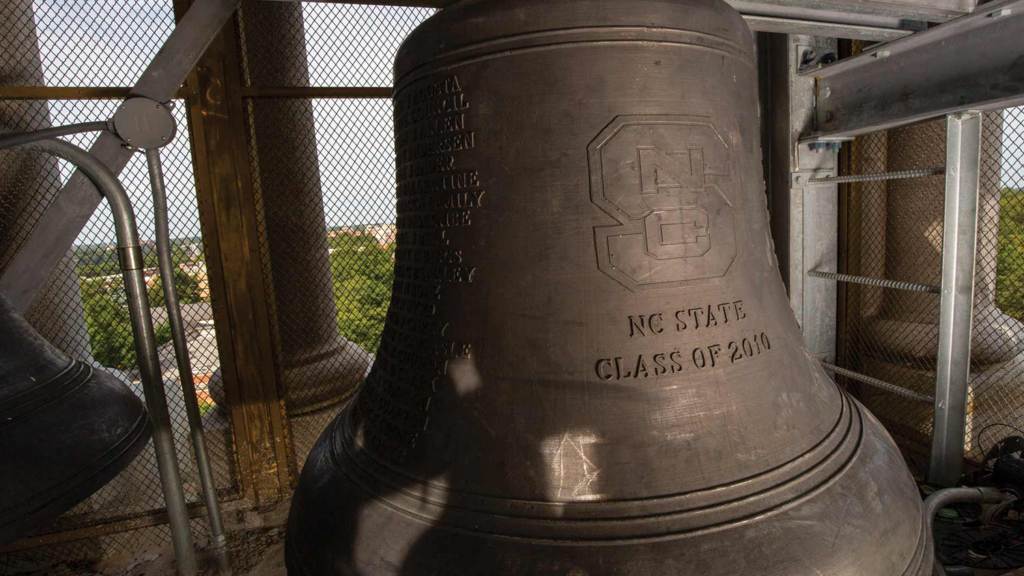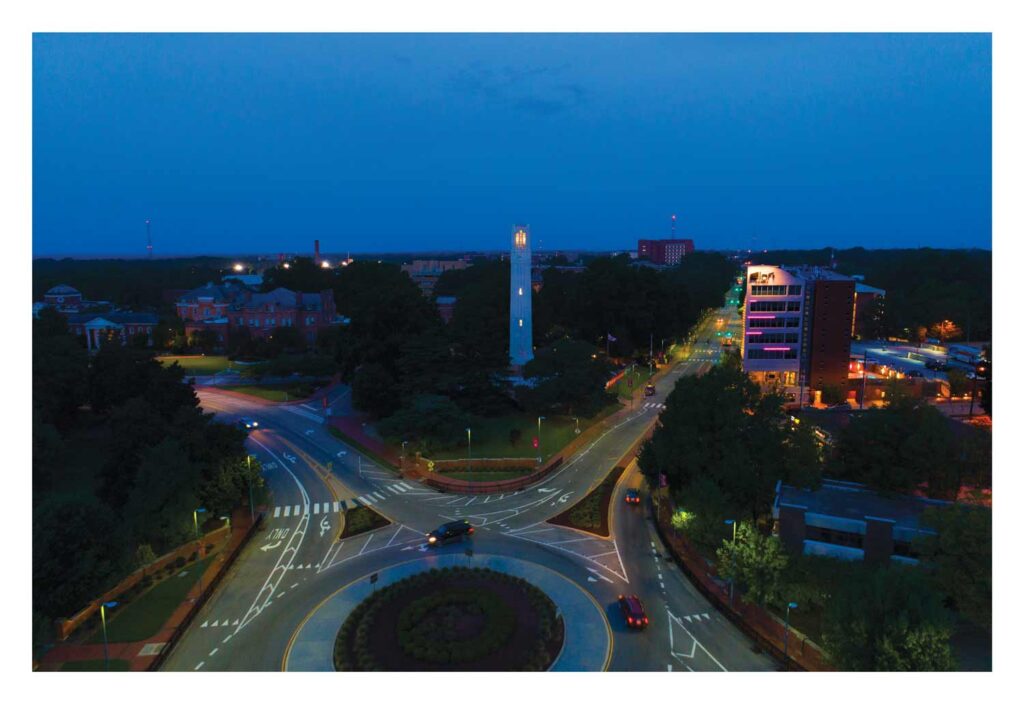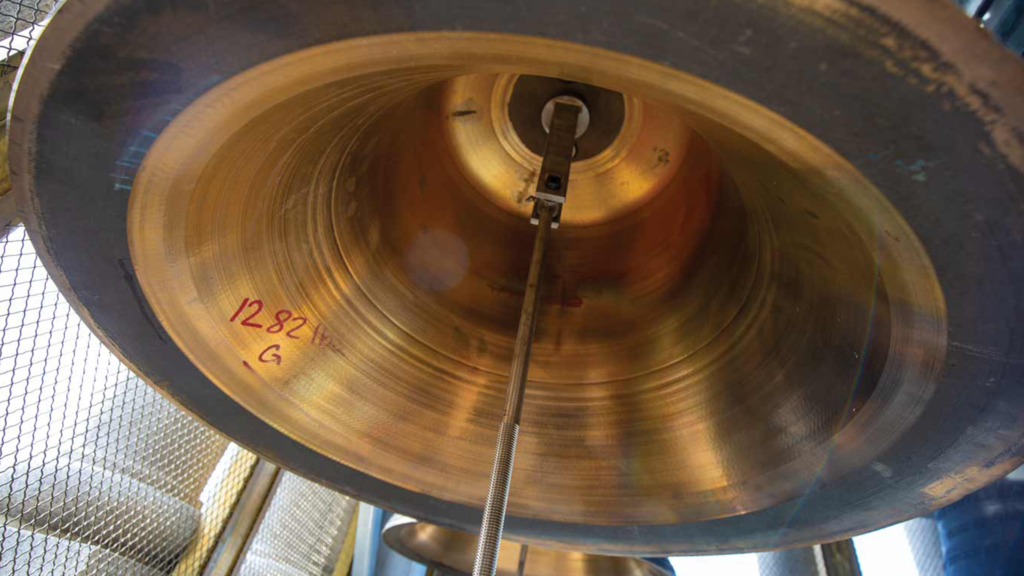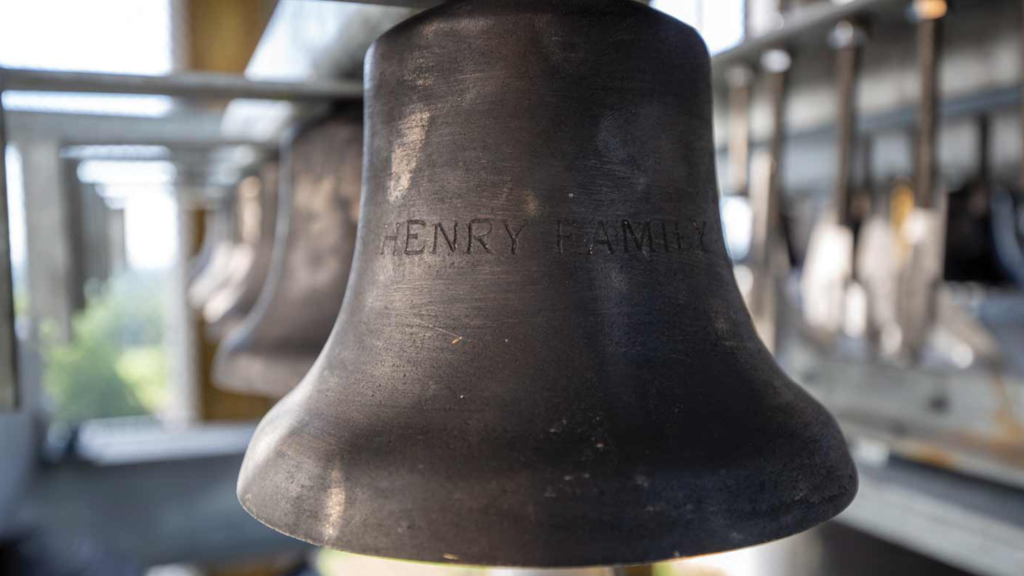 This story appears in the winter 2020 issue of NC State magazine. Members receive the award-winning publication in their mailboxes every quarter.