NC State Magazine
Inside the latest issue of the Alumni Association's award-winning publication.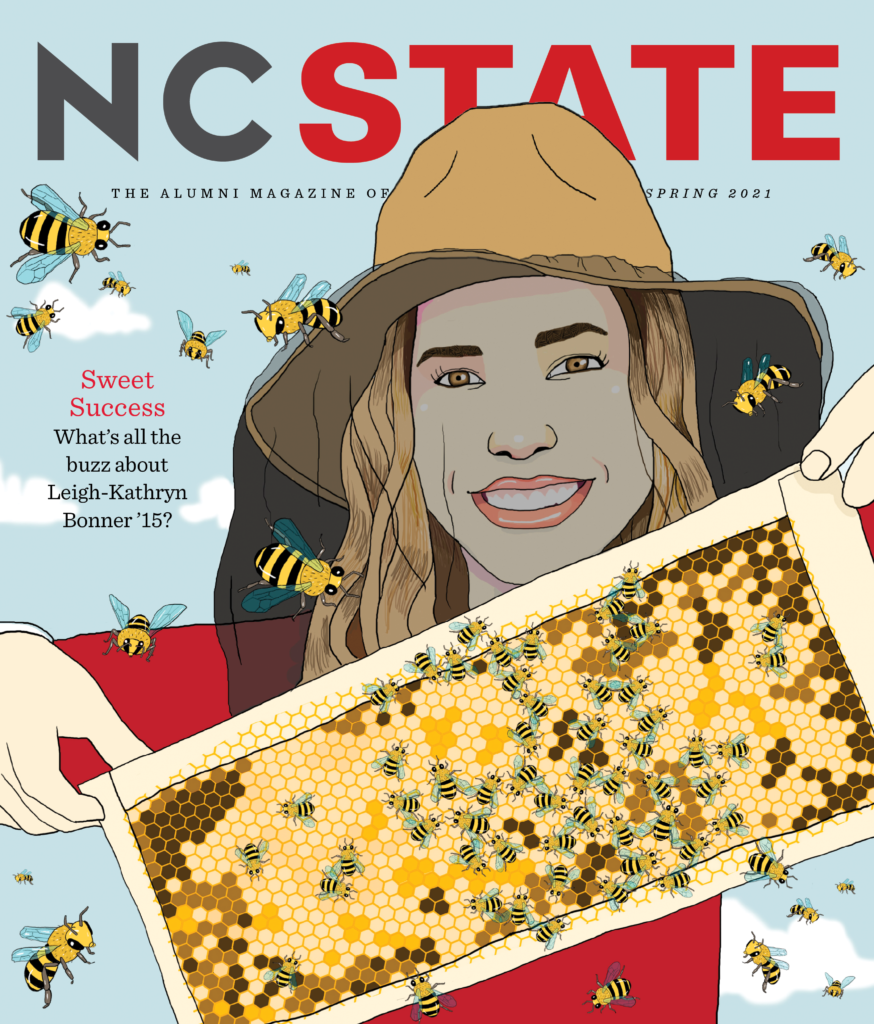 Meant to Bee
Leigh-Kathryn Bonner '15 has turned beekeeping into big business and learned some valuable (and occasionally painful) lessons along the way. She's also doing her part to stem the troubling decline in the honeybee population. Our story on Bonner and her company, Bee Downtown, comes to you in the form of a graphic novel (bees included).
View from the Capitol
Most of us watched the storming of the U.S. Capitol on Jan. 6 from the comfort of our homes. For Leigh Ann Caldwell '00, the Capitol is a workplace. She was on assignment for NBC News, covering the Electoral College vote, when rioters scaled the walls and broke into the building. "I didn't know how it was going to end," she says. Caldwell takes us through a day that won't soon be forgotten.
Beyond Zoom
NC State and other universities had to make a quick shift to online learning last spring. But online classes are nothing new at NC State — most students take at least one online class for convenience. That history came in handy as the university was able to help professors get creative online, from virtual field trips to TikTok assignments.
The print edition of NC State magazine is published quarterly and mailed to Alumni Association members. To receive the print version, become a member today.