NC State Magazine
Inside the latest issue of the Alumni Association's award-winning publication.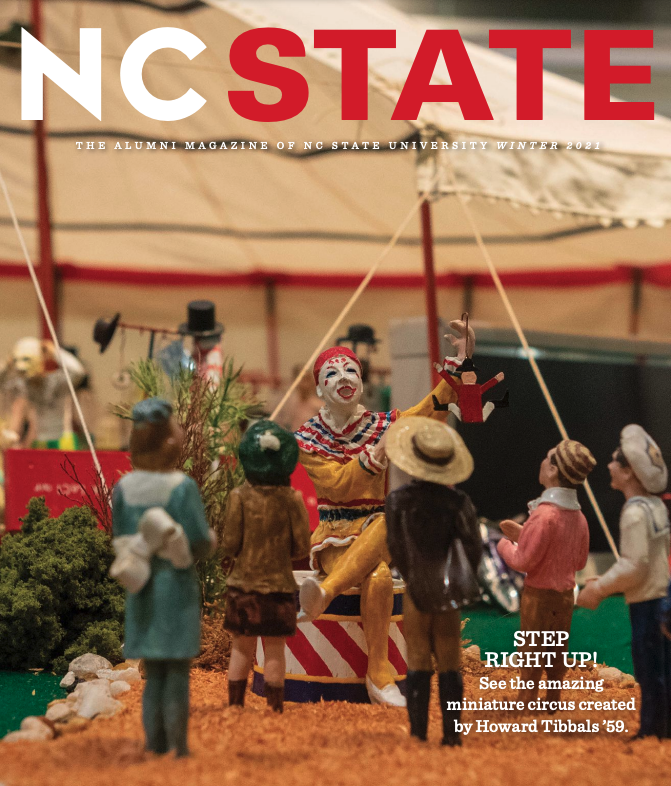 GOOOAAAALLL!!!
Kip Kroeger '04 celebrates his dream career in television with an Emmy win for his work on Ted Lasso.
Under The Not So Big Top
The Greatest Show on Earth may be gone, but thanks to Howard Tibbals '59, it lives in perpetuity — in three-quarter-inch scale.
The Power of YES
Being open to opportunities has led former Wolfpack basketball star Terry Gannon '85 to center stage as a voice of the Olympics.
The print edition of NC State magazine is published quarterly and mailed to Alumni Association members. To receive the print version, become a member today.