NC State Magazine
Inside the latest issue of the Alumni Association's award-winning publication.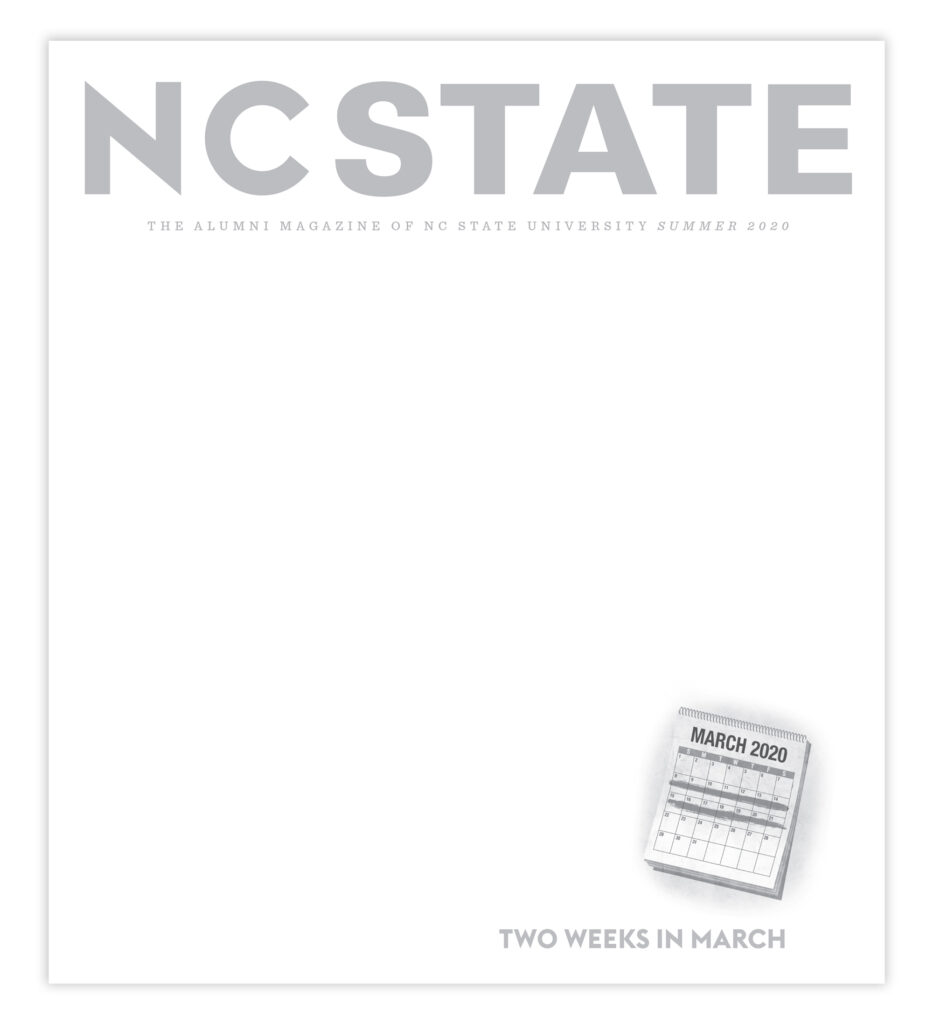 Two Weeks in March
As the novel coronavirus began to spread in early March, students headed out on spring break, and university officials across the nation knew it would fall to them to keep their campuses and communities safe. NC State was no exception. We take a behind-the-scenes look at the two crucial weeks in March and what it took to virtually shut down the largest college campus in North Carolina.
Missing Out
The graduating students of the Class of 2020 missed out on more than formal commencement exercises. They didn't have a chance to get that last meal at Talley, visit a favorite spot, or say goodbye to a helpful professor — countless small rituals that typically close out the last year of being an undergraduate.
A Previous Pandemic
Two years ago, we published an article about the Spanish flu of 1918 and its effects on campus. We revisited the story, relevant now in ways we never could have imagined, and added some key similarities and differences between then and now.
The print edition of NC State magazine is published quarterly and mailed to Alumni Association members. To receive the print version, become a member today.