NC State Magazine
Inside the latest issue of the Alumni Association's award-winning publication.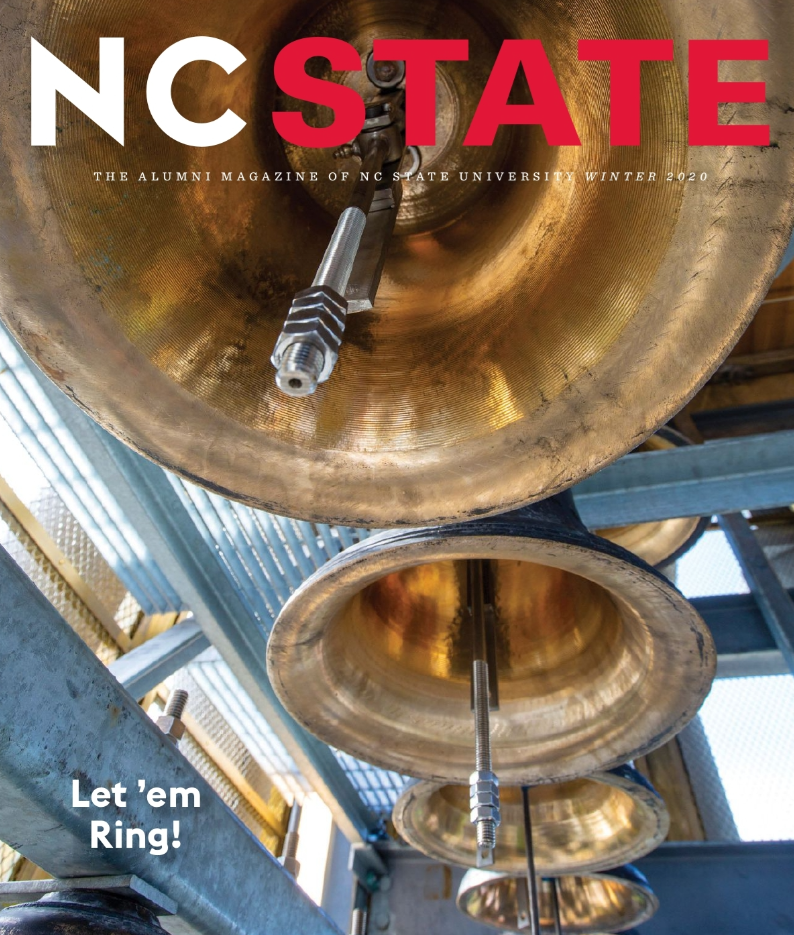 Hitting a High Note
It's happening. The bells for the Belltower have been installed, and the tower is ready for its close-up. We sent a photographer to the sky (using a drone camera, of course), and inside the tower to give you a closer look at what will soon be making music at NC State.
Red, White & Black
Places can tell stories. In the case of the Red, White & Black tour, a handful of spots on campus help tell the story of the Black experience at NC State, from hateful words written on the Free Expression Tunnel to a Brickyard gathering to mourn to loss of Martin Luther King Jr. to the first home of the African American Cultural Center.
The print edition of NC State magazine is published quarterly and mailed to Alumni Association members. To receive the print version, become a member today.