NC State Magazine
Inside the latest issue of the Alumni Association's award-winning publication.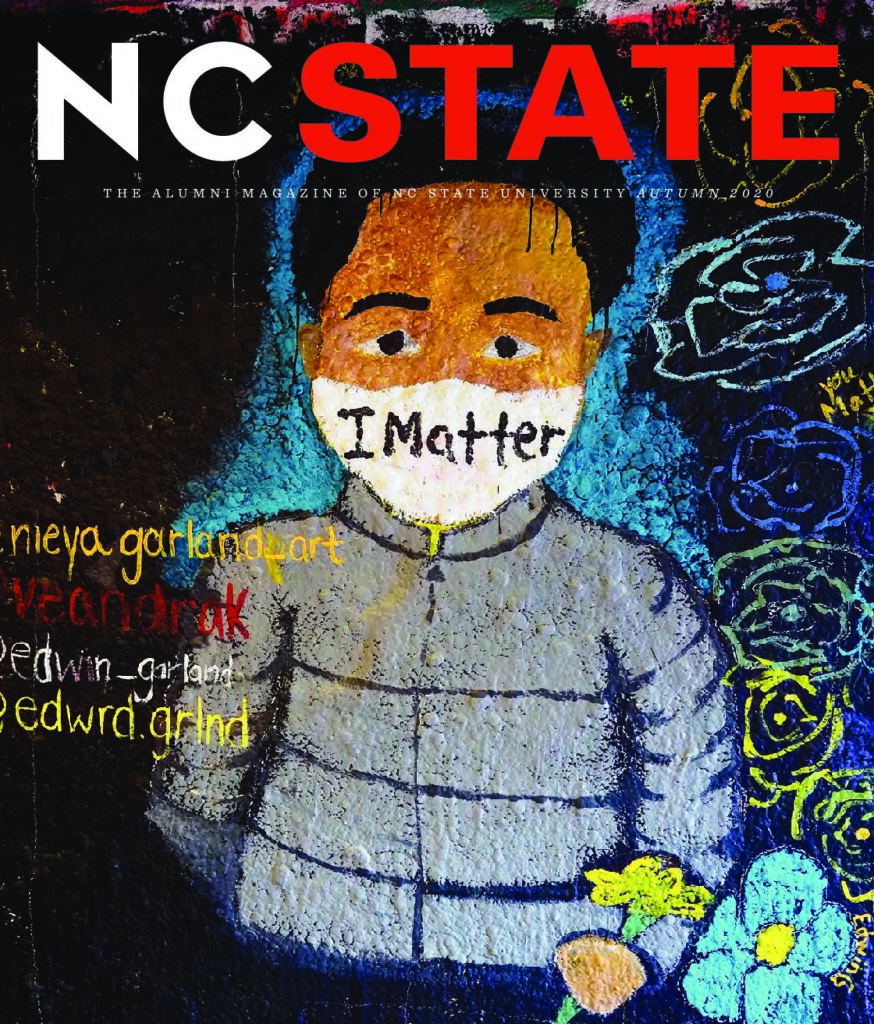 Conversations
NC State magazine brought together two pioneering Black student leaders from different generations to discuss their experiences on campus — what's changed and what hasn't — and their hopes for the future as the struggle for racial equity continues.
Expressions
Photo feature by Marc Hall and Becky Kirkland
This summer, the Free Expression Tunnel became a destination for students and members of the Raleigh community as the nation focused on the fight against racial injustice. Our photos show how they made their voices heard in spray paint.
A Hole New World
To some, cornhole is a backyard game meant to be played on a lazy weekend afternoon or at a tailgate at Carter-Finley. But Stacy Moore '91 has built a bean-bag empire, forming the American Cornhole League and making it a fixture on ESPN. Make sure you check out our tips from the pros.
The print edition of NC State magazine is published quarterly and mailed to Alumni Association members. To receive the print version, become a member today.