Community
Two NC State Alumni Head Up Columbia-Class Submarine Program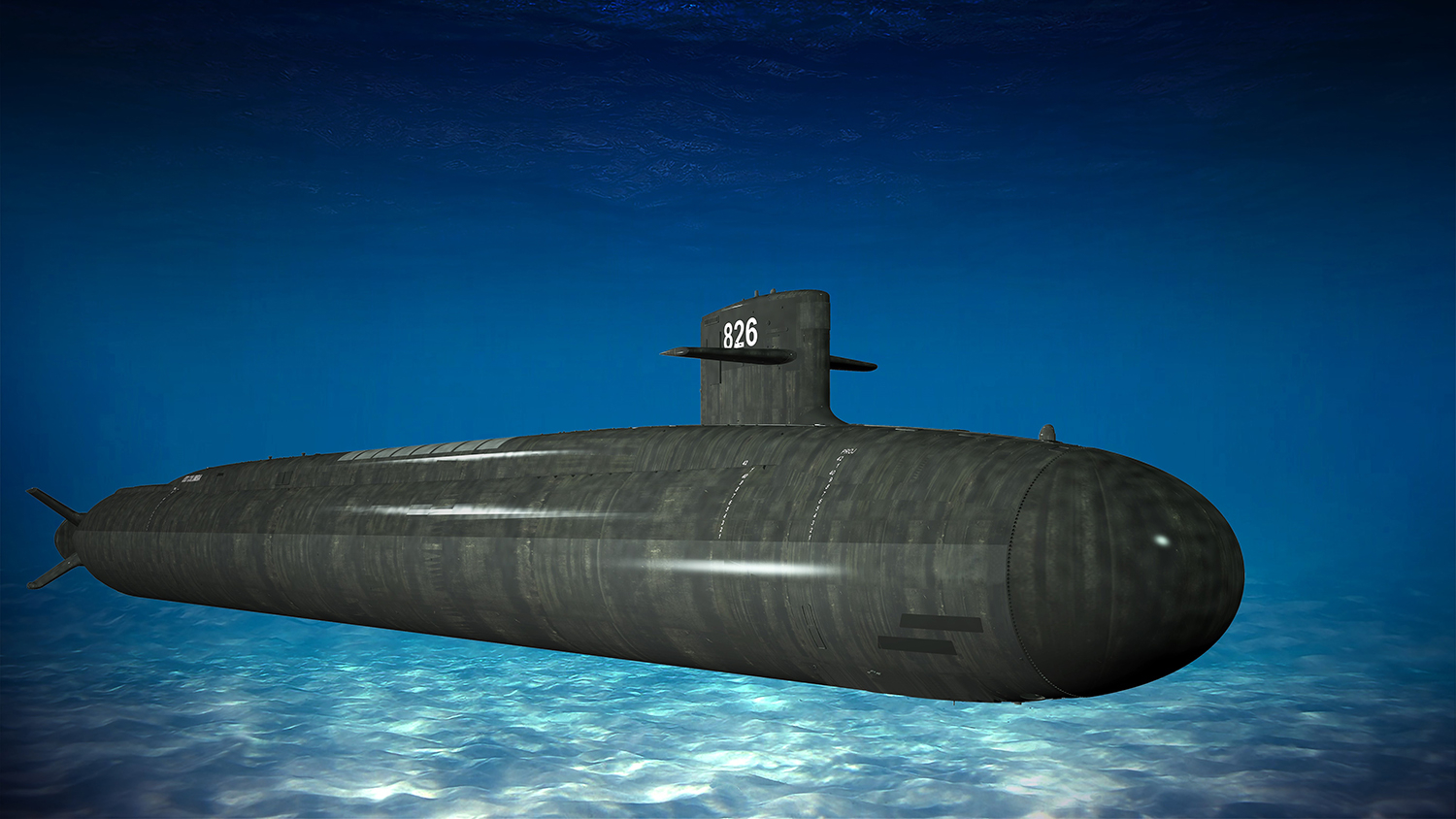 Designed to operate undetectably at secret depths within the ocean, fueled by a nuclear reactor and armed with 16 missiles, the next generation of nuclear ballistic missile submarines is among the most critical components in the United States' defense strategy. The Columbia-class is the U.S. Navy's top acquisition priority, and these submarines will take over the role of the nation's sea-based strategic deterrent.
The development and construction of the Columbia-class are overseen by two NC State University College of Engineering alumni: Brandi Smith, mechanical engineering '02, and Eric Snider, nuclear engineering '86. Smith is the vice president for the Columbia-class program at HII's Newport News Shipbuilding (NNS) division. Snider is the vice president of the Columbia program at General Dynamics Electric Boat (GDEB).
Nuclear ballistic missile submarines are the most survivable leg of the United States' nuclear triad, which is comprised of nuclear deterrent weapons and strategies on air, land and sea. The Columbia-class will replace the aging Ohio-class, which have patrolled the oceans since 1981. These will be the largest submarines built by U.S. shipyards.
"These are the most complicated devices ever imagined, engineered and operated by human beings," Snider said. "I'll put them up against the space shuttle any day."
Bringing a ship to life
Designing and constructing a new class of nuclear submarines requires intense collaboration and a wide array of expertise.
GDEB is the main contractor and has shipyards in Groton, Connecticut, and Quonset Point, Rhode Island. NNS, in Newport News, Virginia, is the subcontractor and specializes in the construction of the bow and stern. These are the only shipyards in the U.S. with the capabilities to build these submarines.
While the Columbia-class is similar in design to the Ohio-class, there are some key changes. It is the first class of U.S. submarines designed from the beginning to accommodate women crew members. Previous classes were modified after women were allowed to enlist in submarine service starting in 2010.
These are the most complicated devices ever imagined, engineered and operated by human beings. I'll put them up against the space shuttle any day." – Eric Snider
To make the submarines stealthier, they will be all-electric drive, rather than mechanical drive. Steam produced by the on-ship nuclear reactor will generate electricity that powers the propulsion motor. Each nuclear reactor will last 40 years without requiring a mid-life refueling, meaning submarines can be used for their full lifespans with minimal interruptions.
The Columbia-class was also designed digitally, and robotics and machine learning are making the construction process safer. Forty years ago, a person was tasked with going down 42 feet into a missile tube in high heat to weld the tube to the bottom of the submarine. Today, a robot takes care of it.
"Our shipbuilders look different today," Smith said. "When we talk about being all digital, that's not just about the design."
These shipbuilders include construction workers, engineers, electricians and data scientists, among other positions.
Together, shipbuilders are constructing the submarine in pieces. Six modules will be as near to complete as possible before they are closed up to form the full submarine at GDEB's shipyards. Since these submarines have such a long lifespan, designers also consider needs for updates and potential repairs, making parts that might need to be replaced easily accessible.
Like many industries, the shipyards have faced labor shortages and supply chain problems. But with the Ohio-class nearing the end of its lifespan, the Navy, GDEB and NNS are dedicating resources to meet their deadline. The future USS District of Columbia is slated to be completed in 2027, the year the first of the Ohio-class retires. It will then undergo years of testing before it is deployed in 2031.
Work on the next Columbia-class submarine has started and is expected to take 80 months. The 12 submarines will be in commission through the 2080s.
A way to give back
Working on such an important project is rewarding and humbling to Smith and Snider — and collaborating with fellow NC State engineers is a bonus.
Smith grew up in Fayetteville, North Carolina, near Fort Bragg, and she started at NNS right out of college. She has the unique experience of working on the first ship of the Gerald R. Ford class of nuclear-powered aircraft carriers, and now on the first submarine of the Columbia-class. She was promoted to her current position in 2022.
"I saw building submarines and aircraft carriers as a way for me to give back to our nation by supporting the men and women who protect our freedom," she said.
Snider, who is from Madison, North Carolina, enlisted in a Navy officer commissioning program during his sophomore year at NC State, and spent 35 years of his career in the Naval Nuclear Propulsion Program. He retired from the government in 2020, and he joined GDEB less than a year later.
"I feel very humbled to have been asked to lead this," he said. "In my heart, I believe that it is crucial to our existence as a nation that we all know and love."
Both Smith and Snider see many exciting opportunities in shipbuilding, especially considering the length of the project timeline and the many areas of expertise required to see each submarine to completion.
"Shipbuilding is a really cool industry to work in," Smith said. "The mission we have in support of this great nation can't be found anywhere else."
The Columbia-class by the numbers
43-foot diameter
560 feet long
Displace 20,815 tons when submerged
Crewed by about 155 people
40-year lifespan
$132 billion program budget for design and construction of 12 submarines
84 months to complete construction of first submarine
3,500+ shipyard personnel
This post was originally published in College of Engineering News.