Community
The Class That Started It All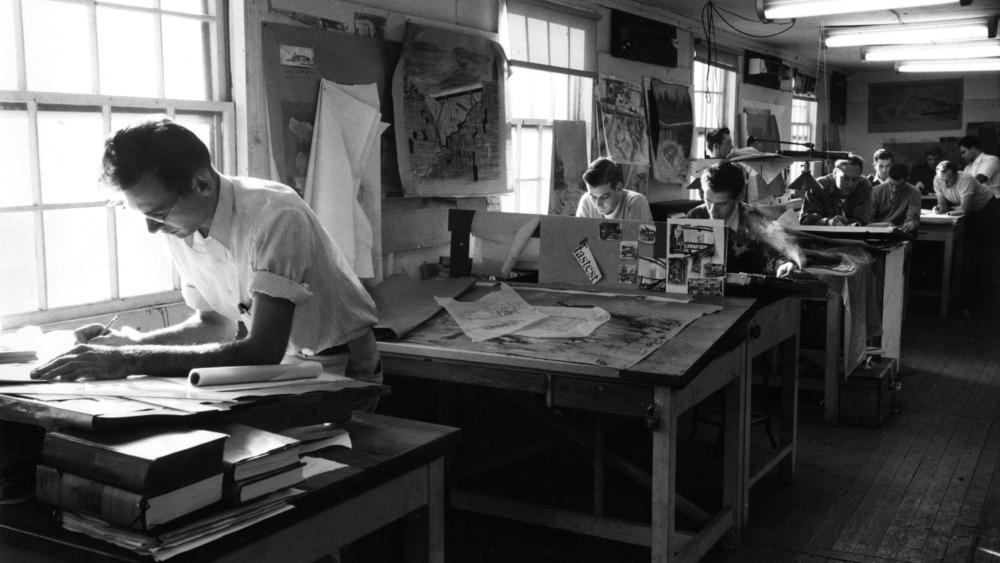 When Fred Taylor (Architecture '53) first set foot on the campus of State College in the fall of 1948, all that constituted the newly formed School of Design were the top floor of Daniels Hall, three bareboned Army barracks left over from World War II and a cluster of quonset huts on the Court of North Carolina.
"When I was in high school and started thinking about architecture, the only school I had heard about in the area with a real architecture program was Georgia Tech," Taylor said. "Suddenly, I heard about this new school, and Dean Kamphoefner, who had been called to organize it. I applied, and without knowing much of anything, I got in."
Taylor, a Kinston native who is now a retired architect of international achievement, joined a class made up mostly of fellow North Carolinians. They didn't yet know it, but they were joining something special: a melting pot of innovation that would put State College squarely on the map as an epicenter of modern design in the Southeast.
Laying a strong foundation
The School of Design was born through the merger of State College's departments of architectural engineering and landscape architecture, but it soon became clear that the school's first dean — influential architect Henry Kamphoefner — envisioned a school that would become more than the sum of its parts. After accepting the deanship in late 1947, he quickly called for a more robust curriculum.
Rather than committing to just four years of undergraduate studies, Taylor and his classmates were plunged into a rigorous five-year track that encompassed the history and fundamentals of design. Kamphoefner made one thing clear from the start: He wanted only pupils prepared for a life spent designing and building the postwar world around them.
"It was his baby," Taylor said. "And he made you believe it was the most important baby around."
Kamphoefner's visionary approach helped him attract a faculty of world-renowned artists and architects to guide the school's inaugural class, including James Fitzgibbon, Edward Waugh, George Matsumoto and the husband-and-wife pair of Matthew and Stanislava Nowicki.
"Kamphoefner's idea was not to focus on one approach to architecture, but to expose you to people with different ideas," Taylor said. "It made you conscious, even as a student, that [design] was about more than just one person's perspective."
The dean's establishment of a visiting lecturer program rounded out the curriculum. When preeminent architect Frank Lloyd Wright spoke to the school's students as part of this program in 1950, he secured the School of Design's reputation as a place where aspiring designers could gain exposure to world-class ideas.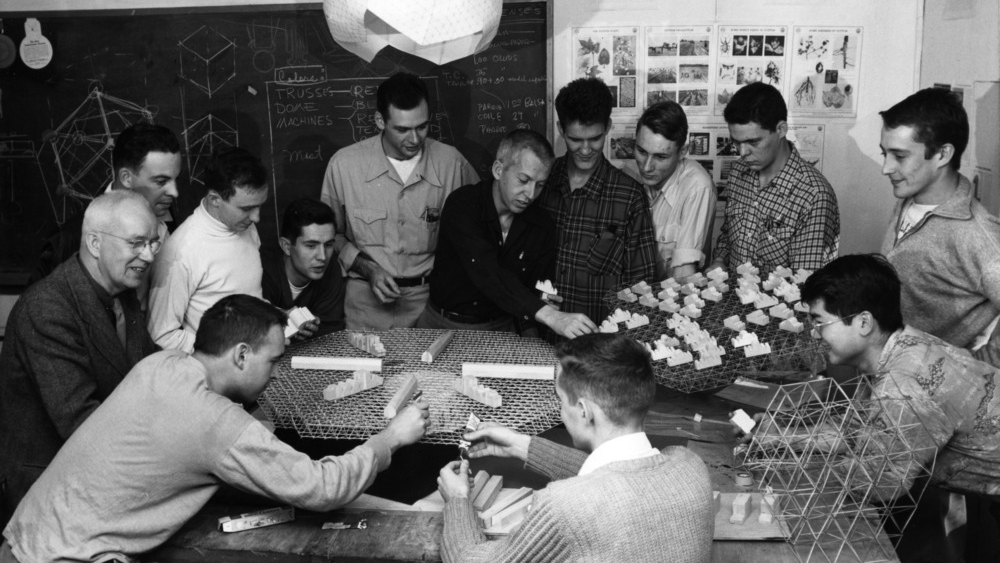 Building the structure
While the faculty laid out a vision for success, the efforts of Taylor and his classmates brought that vision to life.
"For one early project, we had to design a house in a specific part of the world, where we could only depend on [resources] available locally," Taylor recalled. "I remember that I was assigned Yuma, Arizona, which is extreme desert, so I learned to consider climate. The scale of the buildings only increased thereafter."
For both architecture and landscape architecture majors in Taylor's class, studio design and drawing courses anchored their studies. The wooden barracks that supplied much of the studio space caused the dean some concern about fire hazards, but the homegrown North Carolinians who characterized the class of '53 relished the freedom their spartan accommodations allowed.
"It was nice because you couldn't really break anything," Taylor said. "We had to take out the side of a building once to get a model out because it wouldn't fit through the door."
Many of Taylor's classmates were veterans who had served overseas in World War II. Their demeanor — mature beyond their years, and more than ready to start their careers — seeped into the mindsets of other students, like Taylor, driving them to match the veterans' bold pace.
"It made a big difference," Taylor said, "compared to a class made up of contemporaries who had more or less the same experience."
Cementing our legacy
It took little time for the school's students to start earning international acclaim. By the time Taylor graduated with his class in 1953, one architecture student, Edward Shirley, had won a Paris Prize, while two landscape architecture students, George Patton and Dick Bell, had claimed the Prix de Rome. They were the first awards of many to come.
The School of Design — now the College of Design — has come far in the years since those first students stepped out of the classroom and into their careers. As a college, our impact has grown to cover virtually all fields of design. As a community, we've grown — and continue to grow — more inclusive. Yet we can trace our 75 years of progress in a straight line back to the blueprint set by our founding class.
"This is a very special school," Taylor said. "I put a great deal of that on Henry Kamphoefner."
_____________________
This article first appeared in the May 2023 issue of the Designlife magazine. Read other stories from our 75th anniversary.
This post was originally published in College of Design Blog.