Community
Paper Science Alum Chavonda Jacobs-Young Appointed as USDA Under Secretary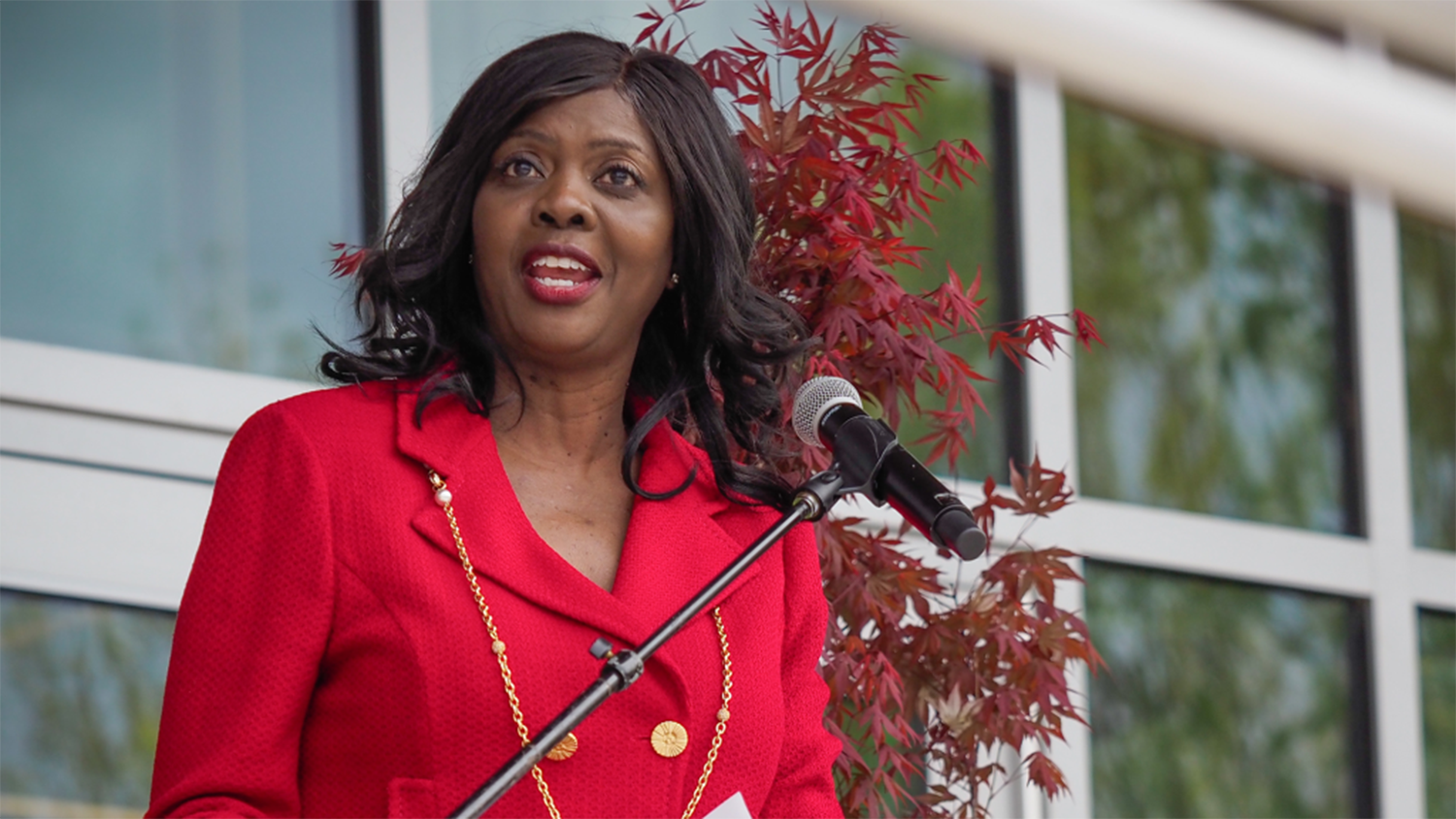 Earlier this year, three-time NC State College of Natural Resources alumna Chavonda Jacobs-Young was appointed as the United States Department of Agriculture (USDA) chief scientist and under secretary for research, education, and economics (REE). Jacobs-Young, the first Black woman in the United States to earn a Ph.D. in paper science, was nominated by President Joe Biden in July 2021 and confirmed by the Senate Agriculture Committee in June 2022.
"My undergraduate and graduate studies at the NC State College of Natural Resources were instrumental in me developing a systems approach to problem solving," Jacobs-Young said. "Whether using software like GEMS to simulate pulp and paper processes or conducting complex experiments, the ability to apply a comprehensive systems approach to achieve successful solutions has been invaluable in my career. That foundation has guided my thinking and how I approach challenges and opportunities in my role as USDA's chief scientist and REE under secretary."
As USDA chief scientist, Jacobs-Young advises the secretary of agriculture and other senior officials on scientific matters. In her role, she also chairs the USDA Science Council, which convenes all parts of USDA's scientific enterprise. USDA-REE comprises multiple organizations, which include the Agricultural Research Service, Economic Research Service, National Agricultural Statistics Service, National Institute of Food and Agriculture, and Office of the Chief Scientist. Together, these five organizations advance agricultural research, innovation, data, and extension across numerous agricultural issues, such as climate-smart agriculture, nutrition security, and the strengthening of food supply chains.
Jacobs-Young's career took off after she earned three degrees from the College of Natural Resources — her B.S. in paper science and engineering in 1989, her M.S. in wood and paper science in 1992, and her Ph.D. in wood and paper science in 1998.
"In high school, I participated in a program to prepare minority students to major in college-level engineering programs," Jacobs-Young said, explaining the inspiration behind her decision to enroll at the College of Natural Resources. "My guidance counselor invited me to attend a session hosted by the NC State Pulp and Paper Foundation at the local paper mill. It was there that I learned about the program and the opportunity to apply for a scholarship and potentially earn a degree in pulp and paper science and a chemical engineering degree."
Jacobs-Young has held multiple roles in policy and agriculture, from serving as senior policy analyst for agriculture in the Executive Office of the President to director of the USDA Office of the Chief Scientist. She was instrumental in establishing the Office of the Chief Scientist and served as its first director from 2009 to 2012. In addition to serving as acting director of the National Institute of Food and Agriculture, she also served as ARS administrator for eight years. Jacobs-Young is a Fellow of the American Association for the Advancement of Science and the National Academy of Public Administration. Prior to joining federal service, Jacobs-Young was an assistant professor of paper science and engineering at the University of Washington.
Jacobs-Young offered some words of wisdom for the next generation of students studying natural resources: "We are a culmination of all of our life experiences, the good and the challenging. There are lessons in them all. Use those lessons to establish a strong foundation to undergird you as you make a difference in the world."
This post was originally published in College of Natural Resources News.