Packapalooza Announces Return for Fall 2022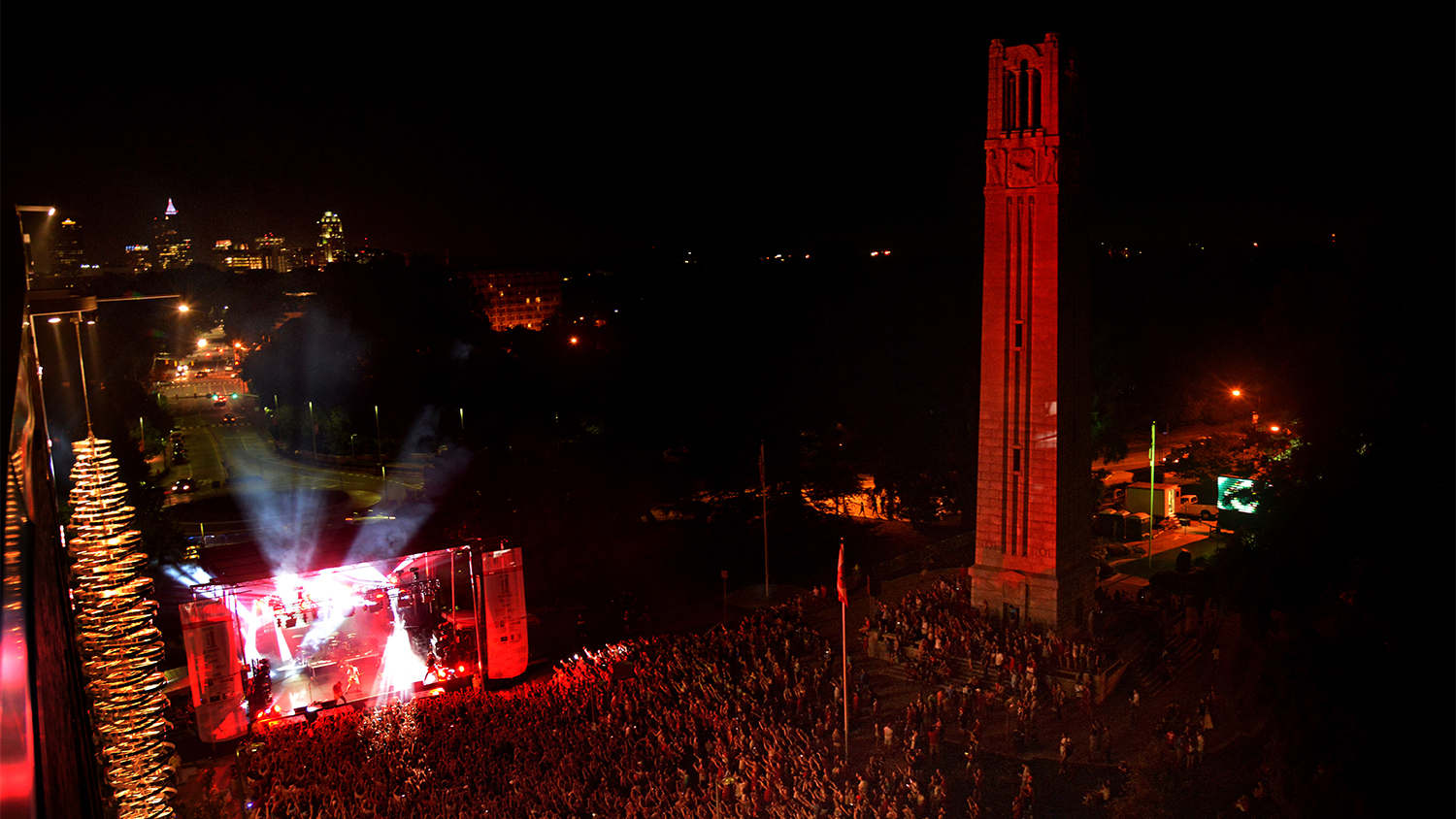 On Saturday, Aug. 27, thousands of NC State students, faculty, staff and community members will descend upon Hillsborough Street once again to enjoy music, food, fun and all things NC State. Packapalooza™ returns for its 10th anniversary to help welcome the newest members of the Wolfpack and kick off the 2022-23 academic year.
This year's featured performer is Raleigh-based alternative country band American Aquarium. The band formed in 2006 and is led by North Carolina native BJ Barham. They have released nine studio albums, including their most recent one titled Chicamacomico, and they have played thousands of shows in venues around the world.
Packapalooza™ is an all-day block party and street festival capping off Wolfpack Welcome Week at the start of the academic year. Previous year's events have hosted over 85,000 attendees with more than 300 vendor booths and more than 40 sponsoring organizations.
"As the Packapalooza™ planning team chairperson, I am thrilled to help lead our effort in bringing this annual event back to life for NC State and the local community," said Justine Hollingshead, assistant vice chancellor for the Division of Academic and Student Affairs. "It has been a long two years, and I think we can all agree that it is time to celebrate together."
For more information and the full lineup, visit the Packapalooza™ website. Volunteers are also needed to staff the event. If you are interested in volunteering, please sign up here.
This post was originally published in DASA.