Community
NC State Gift Guide
Pack your presents with Wolfpack cheer this holiday season.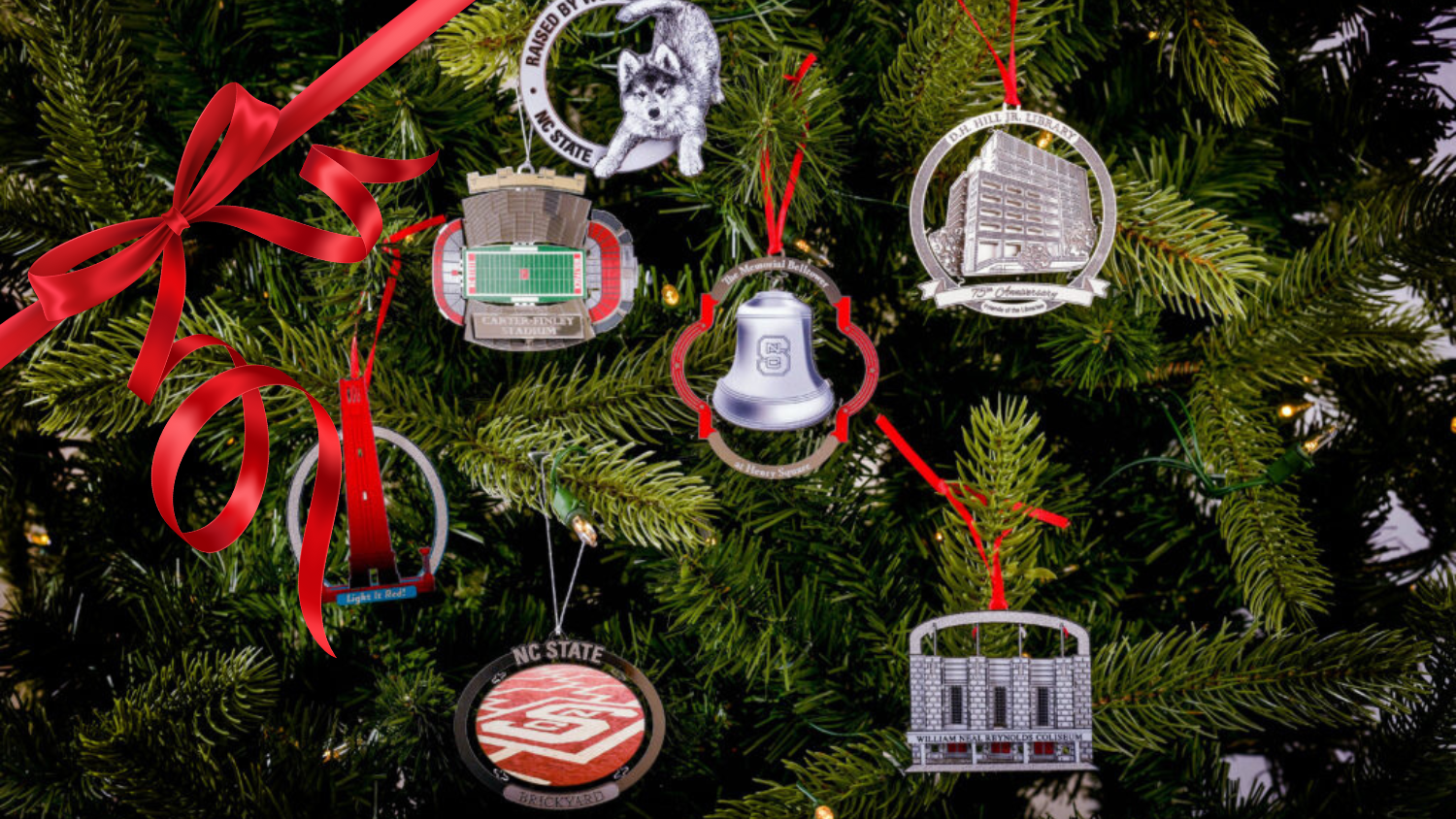 There's no shortage of ways to share your Wolfpack spirit with loved ones this holiday season. To make it even easier for you to spread cheer to your favorite NC State fans, we made the list for you. No need to check it twice.
NC State Ornaments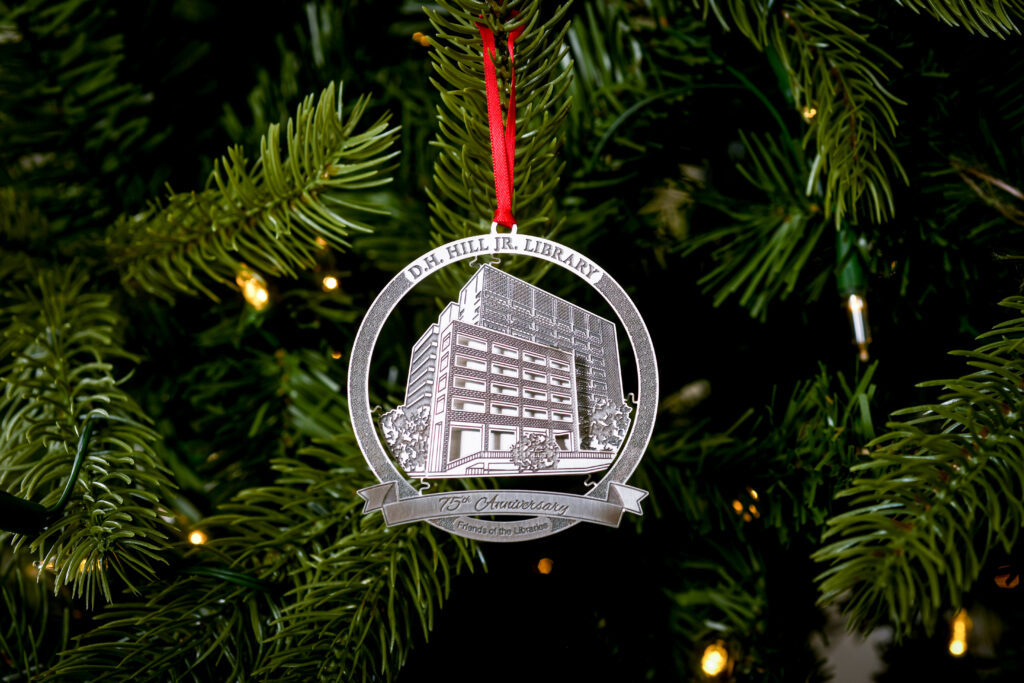 Decorate for the holidays with your favorite NC State landmarks and traditions. The best part? Collect new additions every year.
The deadline to order ornaments for Christmas delivery is December 14.
NC State University Wine Collection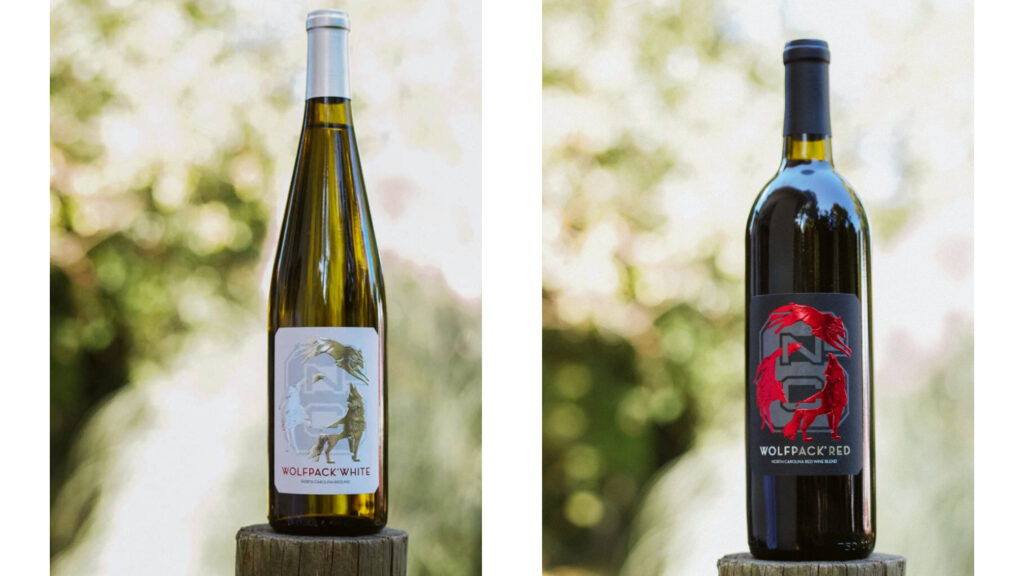 Toast to the holidays by drinking red and white — NC State wine, of course! Gift a bottle of this limited-edition premium wine made in partnership with Shelton Vineyards to your favorite wine connoisseur. Plus, your gift will support a good cause — a portion of the proceeds will contribute to NC State student need-based, merit, study abroad and athletic scholarships.
Belltower Private Label Clothing Collection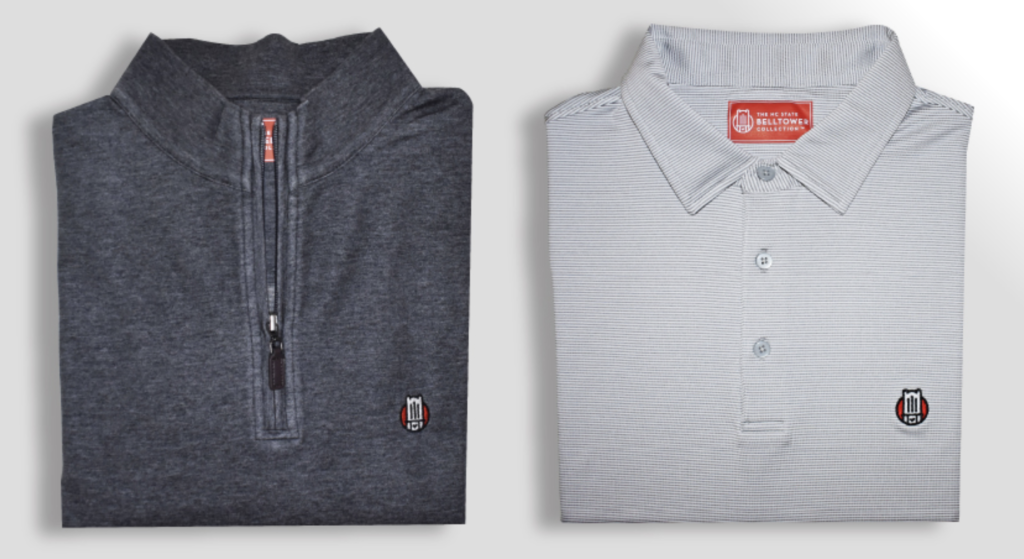 The Belltower got its bells — and we love to hear them ring. To celebrate our iconic landmark, we launched The Belltower Collection — a limited private label clothing line designed by the Pack, for the Pack.
Custom License Plates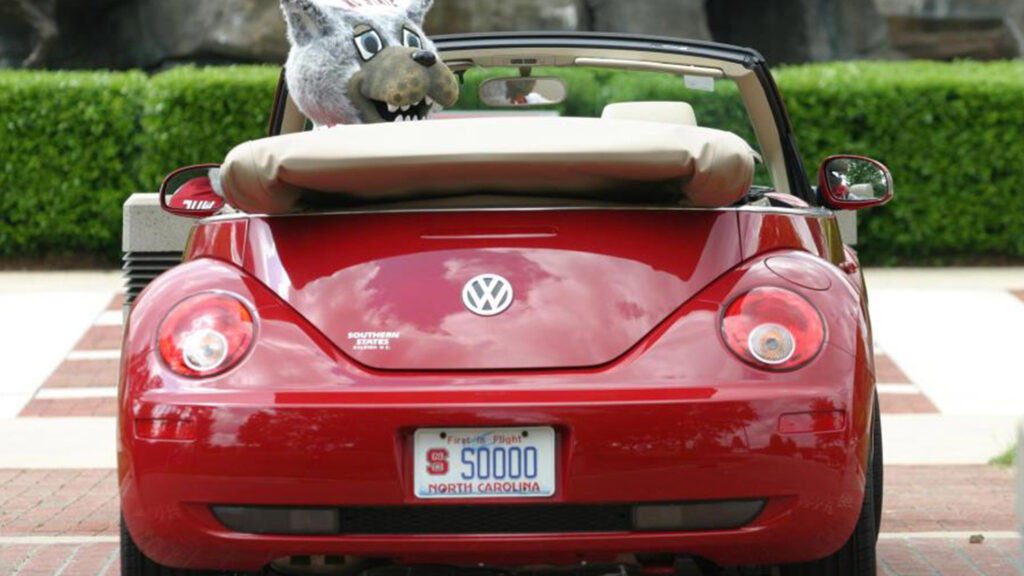 NC State logo license plates are available in North Carolina, South Carolina, Virginia and Maryland.
Wolfpack Outfitters

From beanies to game-day pennants to framed photos of Carter-Finley Stadium, NC State's bookstore has everything a Wolfpack fan could need.
Support Your Local Alumni-Owned Business
Support your fellow alumni by shopping at your local alumni-owned establishments. What better way to get in the holiday spirit than by helping the Wolfpack alumni community grow stronger?