NC State Alumni Association Leader to Retire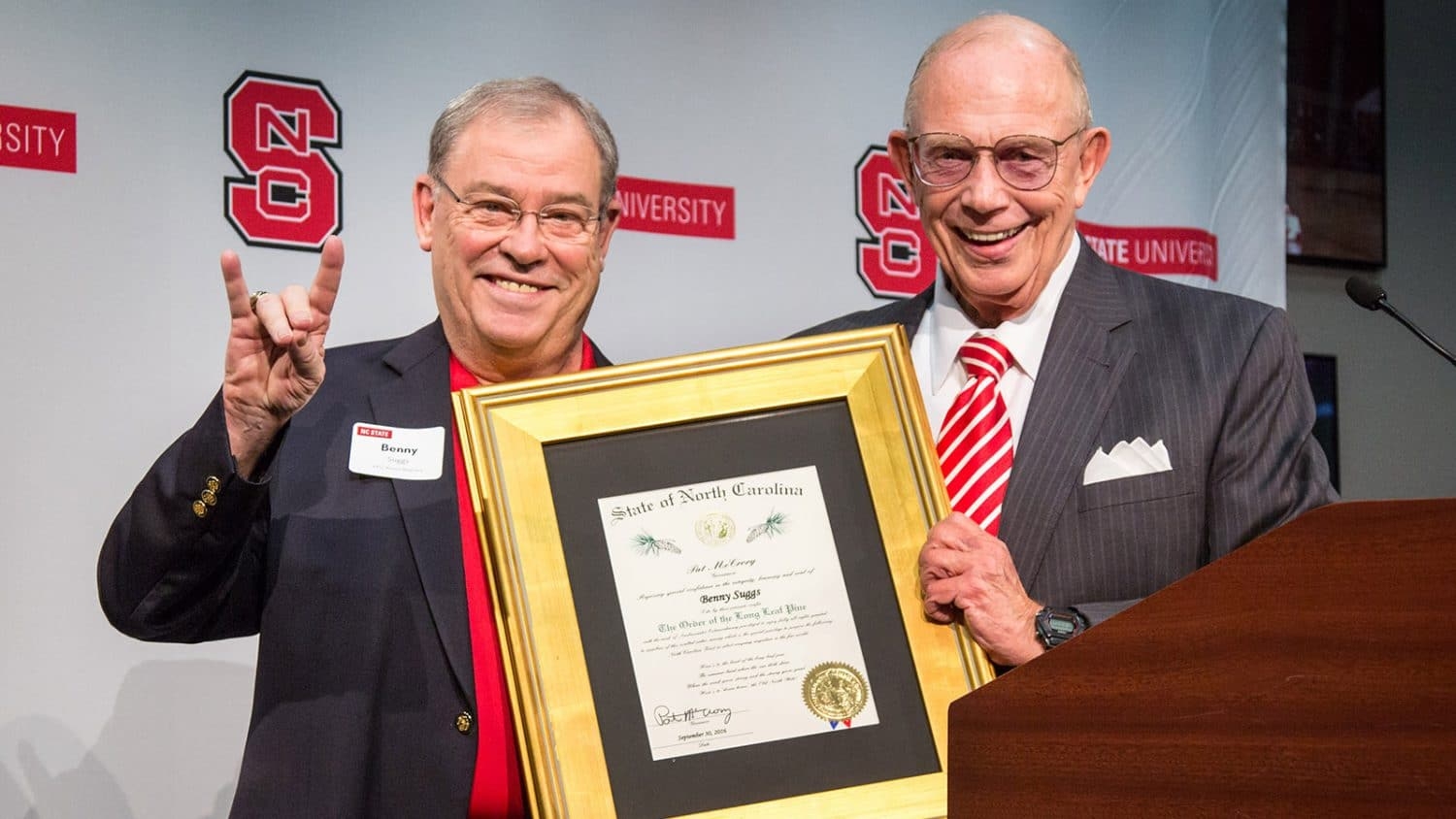 After 11 years at the helm of NC State's Alumni Association, Benny Suggs has entered into a phased retirement process that will culminate in his departure from the university in December 2022.
Suggs earned a bachelor's degree in psychology at NC State in 1969 before beginning a 30-year career in the U.S. Navy, during which he received Defense Meritorious and Distinguished Service medals, five Legion of Merit medals and two Navy Commendation medals.
He retired from active duty in 2000 with the rank of rear admiral. That same year, Suggs began a career in senior management at Harley-Davidson Motor Company. In 2010, he joined his alma mater as executive director of the Alumni Association and associate vice chancellor for alumni relations
"Throughout my time at NC State I have had the privilege of working with many outstanding professionals — colleagues who continually inspire and energize me and everyone around them," says Brian Sischo, vice chancellor for university advancement. "I can't think of a person who exemplifies this better than Benny Suggs."
His leadership at NC State has been a key factor in many of the university's successes, Sischo says. A few notable accomplishments include:
Growing the Alumni Relations endowment from $3 million to more than $11 million
Fueling the growth of Alumni Association membership across demographics, especially among students
Garnering direct student support, which now totals $1 million a year
Suggs also has been active on campus, collaborating with colleagues and leading universitywide initiatives. He has served on the Strategic Planning Workgroup, the Racial Equity Steering Team and the Physical Master Plan Steering Committee. A generous NC State supporter and a member of the Chancellor's Circle, Suggs has also served on the board of advisors of the Shelton Leadership Center since its inception 20 years ago.
He was recognized in February 2017 with induction into the Order of the Long Leaf Pine Society, the highest honor bestowed on a citizen of North Carolina for a lifetime of distinguished service to the state.
This post was originally published in NC State News.