NC State Advances in U.S. News Rankings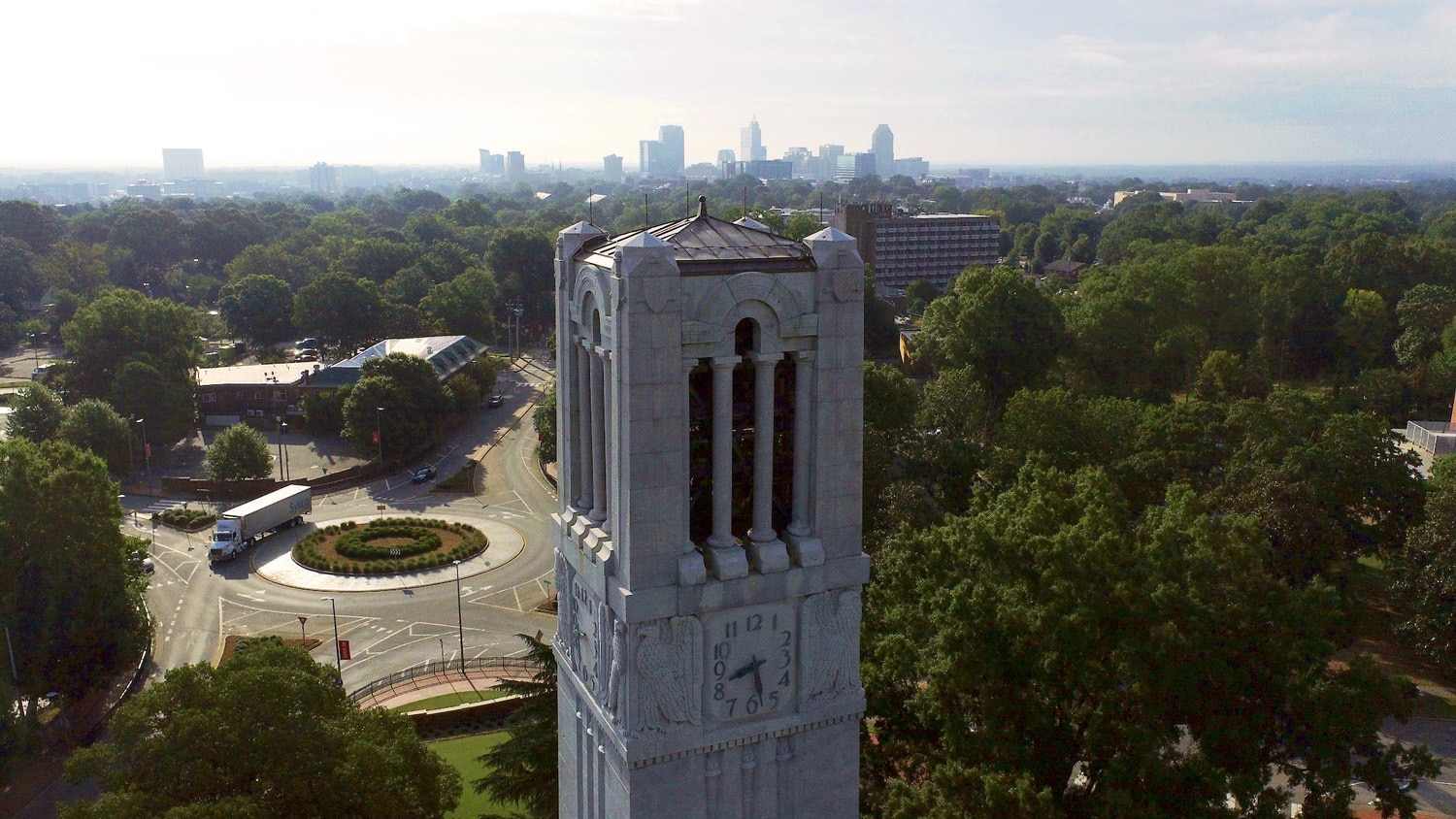 NC State moved up in a closely watched ranking of colleges and universities, joining the ranks of the top 30 public institutions in the nation thanks to improvements in reputation, graduation and retention rates, selectivity and affordability.
The Best Colleges list, published annually by U.S. News and World Report, uses a set of 17 measures of academic quality to evaluate nearly 1,500 colleges and universities. Among all national institutions — public and private — NC State ranked 72nd in the nation, an increase of seven spots over 2021. Among public institutions, the university ranked 29th, gaining three spots over last year.
This year's performance is NC State's best ever in the U.S. News rankings.
NC State's peer assessment score, which measures the university's reputation among leaders in higher education, ticked up this year to 3.3 out of 5, after holding at 3.2 for five years. That could be a sign that NC State's "Think and Do" brand is starting to resonate across higher education. Reputation carries a lot of weight in the U.S. News rankings, accounting for 20% of a school's overall score. Compared to other national colleges and universities, NC State ranked 80th in reputation this year, an improvement of 13 spots over last year.
Graduation and retention rates, which account for 22% of the ranking, have been on the rise at NC State for years, thanks largely to strategic investments in student success. In 2011, the six-year graduation rate was 79.5%. By 2015, that number had jumped over 5 percentage points, to 84.6%. The one-year retention rate rose from 91.1% in 2011 to 93.4% in 2020.
Selectivity, which accounts for 7% of the ranking, is also on the upswing at NC State, led by an increase in the average SAT scores of incoming students.
Graduate indebtedness, a measure of affordability that accounts for 5% of the ranking, has also improved in recent years. Graduating students now leave with an average of just over $20,000 in federal loans, down from nearly $22,000 in 2018.
Among the individual undergraduate programs ranked by U.S. News this year, the overall engineering program moved up three spots to 33rd, while agricultural engineering ranked sixth; chemical engineering, 17th; civil engineering, 23rd; environmental engineering, 23rd; industrial engineering, 15th; materials engineering, 20th; and mechanical engineering, 29th. The overall computer science program ranked 54th and software engineering ranked 13th.
Among business programs, NC State jumped 11 spots to 73rd overall, with business analytics ranking 17th.
NC State also ranked 41st for veterans, 52nd for innovation and 66th for value.
This post was originally published in NC State News.