Community
McNeely 'Comes Home' to Student Media As Editorial Adviser
The veteran journalist and NC State grad got his start at Technician in the mid-2000s.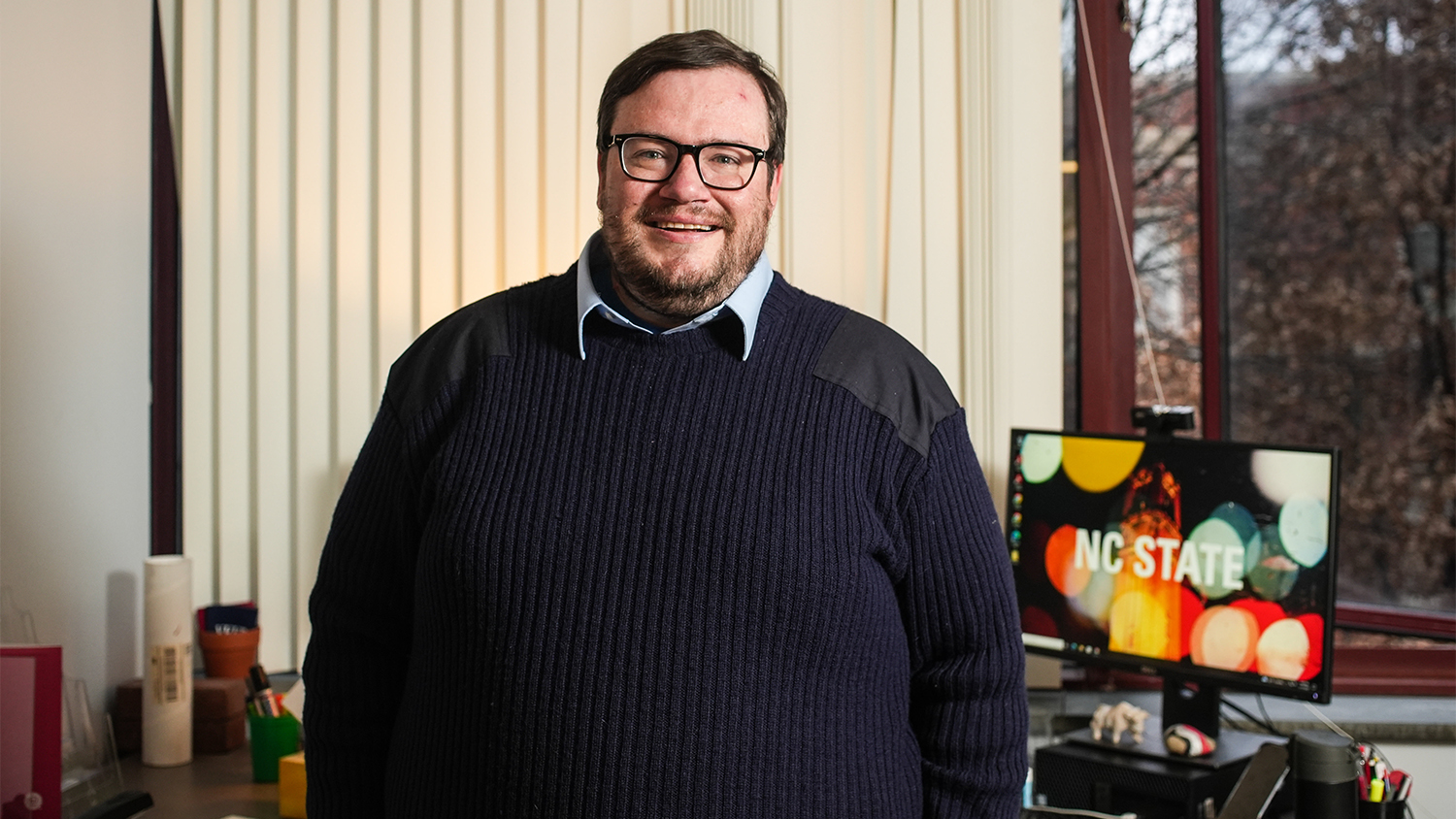 It's not often that a new employee gets to move back into their old office, but for Ben McNeely, it's a homecoming.
Ben is the new editorial advisor for Student Media, where he will work with Technician and Nubian Message. And as he has told his students, he is just like them, just 20 years older.
Ben got his start in journalism on the third floor of Witherspoon Student Center, where he served as an opinion columnist, opinion editor and managing editor of Technician. He graduated from NC State in 2005 with a bachelor's degree in English, and went into journalism as a profession.
Ben started as a newspaper reporter, working at community newspapers in Stokes and Cabarrus counties. He returned to Raleigh in 2012, and made the jump from print to broadcast journalism at Spectrum News, the statewide cable news network. He started out as a senior web producer, and then became producer for Capital Tonight, a nightly program on politics and policy, and learned how to produce TV news on the job.
Ben's career in journalism has led him to meet all kinds of people — from the most powerful to the most humble.
He has reported and produced in the middle of three hurricanes, covered presidential inaugurations and presidential visits to the state. As a political journalist, he covered the 2012, 2016 and 2020 presidential campaigns, as well as congressional and U.S. Senate races. He held state lawmakers accountable at the NC General Assembly, and produced interviews with all the state's governors — both sitting and former.
He followed Occupy Wall Street protestors through uptown Charlotte during the 2012 Democratic National Convention, and was tear-gassed during the protests in downtown Raleigh in 2020.
He told the story of a fallen soldier from Harrisburg who was killed in action in Afghanistan, and followed his family through their grief to show the tragic aftermath of war on the home front.
Twice a year, he covered NASCAR at Charlotte Motor Speedway, where he was witness to two weddings in the campgrounds around the track. He visited the vault at the State Archives to see the state's original copy of the Bill of Rights.
He is a founding board member and volunteer with Little Raleigh Radio, a non-profit educational group that teaches folks how to make radio in the City of Oaks.
Ben found his purpose, passion and mission at NC State Student Media. He is thrilled to return home to share his knowledge and experience with students. And after spending most of his career in open-floor-plan newsrooms, he's grateful to have his old office again.
This post was originally published in DASA.