Community
Mathews Medal Winners
The Mathews Medal recognizes graduating seniors who have created a lasting legacy at NC State.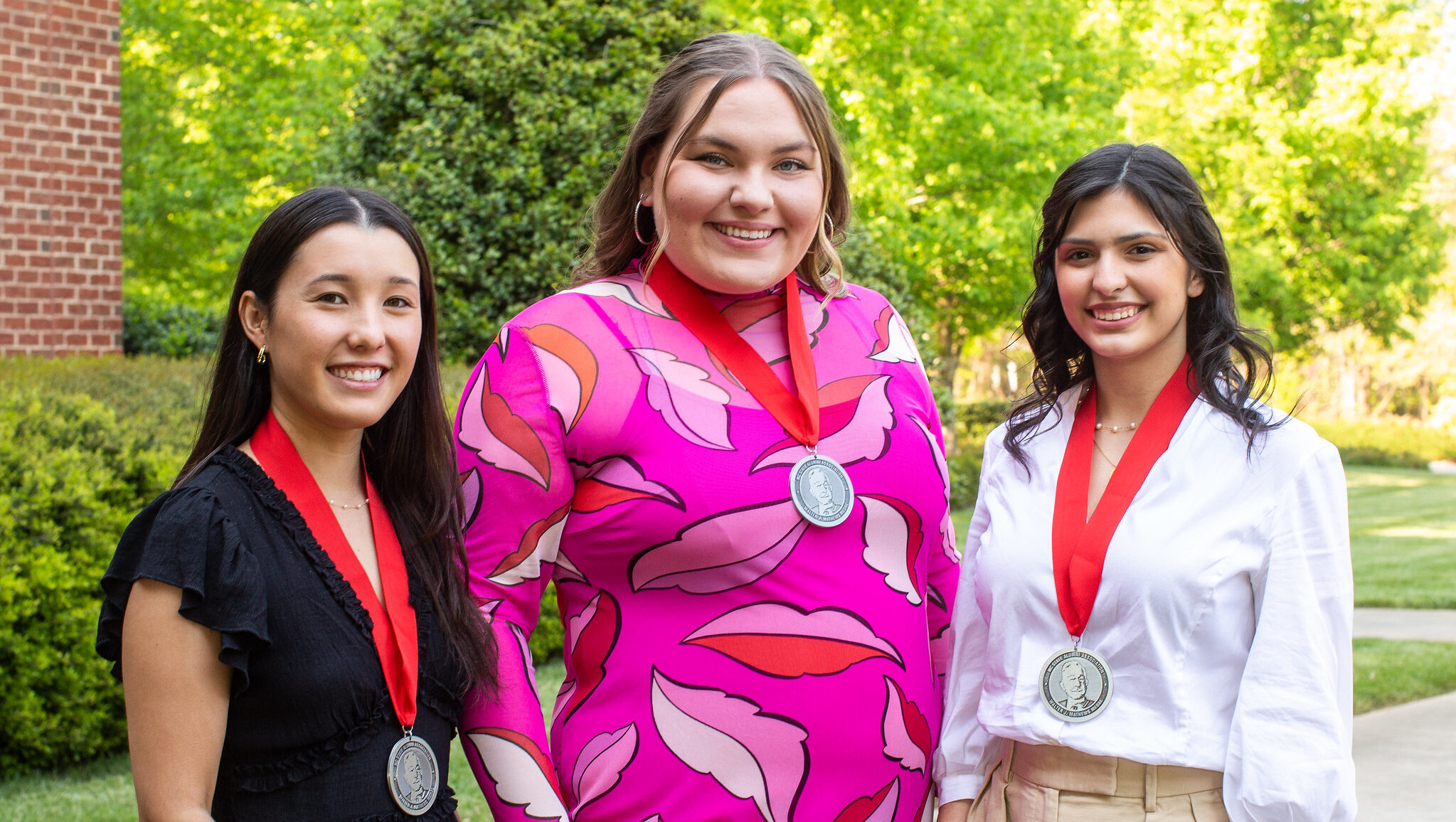 As the highest non-academic distinction awarded to NC State students, the Mathews Medal honors graduating seniors who have served as student leaders and made significant contributions to the advancement of the university.
The Mathews Medal is named in honor of Walter J. Mathews, the first student to arrive on the North Carolina School of Agriculture and Mechanic Arts campus in October 1889. As an alumnus, Mathews remained deeply involved with the university and this annual award – given each year at the Founders Day dinner – encourages student recipients to envision themselves as future alumni leaders.
NC State's Alumni Association Student Ambassador Program is pleased to announce the 2022-23 award recipients.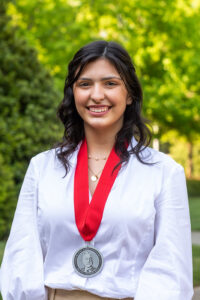 Elizabeth Beese, an industrial engineering major, worked tirelessly to promote diversity, equity and inclusion at NC State. She was part of an inaugural DEI committee on the Panhellenic Association and mentored students as part of the Women and Minority Engineering Program. Active in the Native American Students Association, Beese helped educate others about Native American culture as a speaker at Indigenous Peoples Day. She's also an accomplished figure skater who helped get the Figure Skating Club recognized as an official club sport and then took her team to the nationals.
"She is disciplined, open to learning, compassionate, organized and adaptable to whatever is thrown at her. I've been incredibly impressed and honored to have supported her, and I'm genuinely excited to see how she continued to grow and thrive professionally," said Gavin Bell, assistant director of Multicultural Student Affairs at NC State.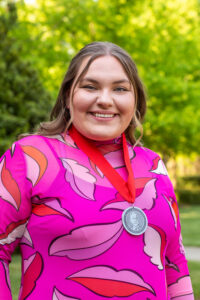 Sam Dotson is a Park Scholar and a first-generation college student majoring in business. In her freshman year, she co-founded a program to help first-generation and under-resourced students apply to NC State and the Park Scholarship Program. Today, Dotson manages a team of more than 40 students who give guidance to under-resourced high school students, helping them with applications and preparing them for scholarship interviews. She also worked with Wellness and Recreation to help encourage an inclusive environment in the gym. Along with all this, she found time to play piccolo in the marching band.
"Sam is a rock star student with a passion for serving the NC State community. She is a servant leader creating a legacy for future generations of the Wolfpack to follow," said Suzie Goodell, professor of nutrition at NC State's College of Agriculture and Life Sciences.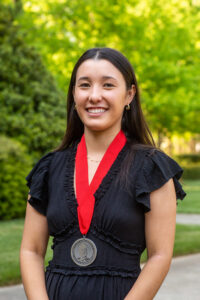 Ann Winstead, is a double major in environmental science and political science who turned her passion for sustainability into a lasting legacy at NC State. As a student senator representing the College of Natural Resources, she helped secure $7,000 to expand composting availability at Wolf Ridge and Wolf Village apartments — and then helped deliver compost pails before move-in day. In addition, she was president of Eco Pack, where she helped promote other student-led sustainability efforts. As an ambassador for the College of Natural Resources, Winstead encouraged other students to share her passions.
"I am in constant awe of the drive Ann has to make NC State a more sustainable university," said Adam Bensely, the waste diversion coordinator in NC State's Waste Reduction and Recycling Office. "It is unique for a student to have not only the ideas for creating sustainable changes but also the skills to navigate the process for seeing their ideas come to fruition."