Community
Gift From Mary Fedewa '91 Launches Mental Health App
Thanks to a generous gift from alumna Mary Fedewa '91, NC State students now have access to the Headspace app, which fosters habits that support mental health.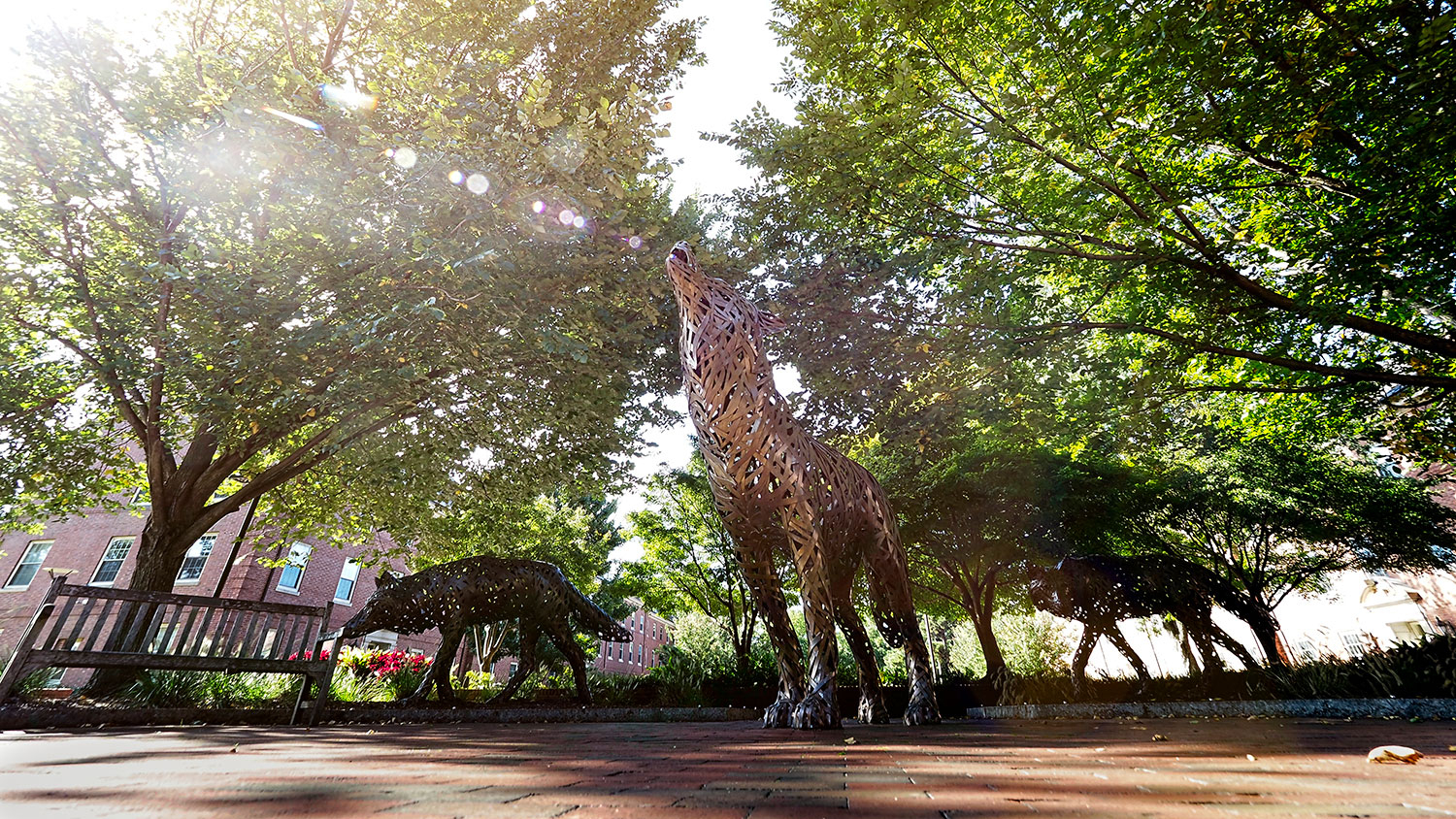 Starting Tuesday, Sept. 19 — a designated wellness day — NC State students will have access to the Headspace app, which fosters habits that support mental health, thanks to a generous gift from alumna Mary Fedewa '91.
"We are extraordinarily fortunate to have a thought partner like Mary Fedewa. Her passion for mental health and generous investment in our students highlight how donor involvement can directly impact our students' well-being through this new, easily accessible resource," said Doneka Scott, vice chancellor and dean for the Division of Academic and Student Affairs.
Fedewa, who graduated from NC State in 1991 with a degree in business management, is the co-founder and current president and chief executive officer of STORE Capital, one of the largest and fastest-growing net-lease real estate investment trusts. She attributes her journey to prioritizing mental health and well-being as key to her success and strives to help others connect with their own journeys to self-belief earlier on in their lives and careers.
"Mental health and well-being are the most important — that's the foundation for everything." Fedewa said. "And a strong foundation is so important for what we build on top of it. I felt like if I could help with a tool or a resource students could ground themselves with, that would be a great opportunity. That's my passion."
According to Eric Hawkes, executive director for Wellness and Recreation, the Headspace app supports users with ways to address stress, sleep and resilience during tough times – all challenges students experience at NC State. As long as students are enrolled at the university, they will have access to the app for the duration of the partnership with Headspace.
"The science-backed meditation and mindfulness tools help users carve out moments of peace and quiet and develop healthy habits that support their overall well-being from the palm of their hand," Hawkes said.
With Headspace officially launched, he hopes that students will take advantage of the app and explore meditation, mindfulness and numerous other mental health resources, noting that the app offers programming for beginners and experts alike.
While the Division of Academic and Student Affairs is managing the implementation process, Headspace is a universitywide initiative.
"In fact, providing a wellness app for the NC State community to increase access to care was one of the recommendations made by the Student Mental Health Task Force," said Lisa Zapata, senior associate vice chancellor for the Division of Academic and Student Affairs and co-chair of the task force. "While we often must focus on intervention in addressing mental health, it is equally important to focus our efforts on prevention and wellness promotion. Mary's generous gift and philanthropic goals are helping us make that happen."
In addition to Fedewa's gift to support mental health, she created the Mary B. Fedewa Family Extraordinary Opportunity Scholarship Endowment, which will support students with financial need in the Poole College of Management. The Extraordinary Opportunity Scholarship Initiative – closes the gap between the cost of tuition and what students can afford, lightening the burden — which Fedewa sees as linked to mental health and wellness.
"Financial strain is a real thing. I hope to take the pressure off a little bit," she said, acknowledging that some students may be working multiple jobs to make their education possible. "I want to give people opportunities, and this initiative supports students who believe they are going to find a way."
Giving back to NC State became a priority for Fedewa because of the support and guidance she received as a student. One of her finance professors introduced her to the company GE Capital and encouraged her to apply for a role — a role that she credits in helping launch her professional life, from her ability to co-found STORE to lead its people as CEO.
"It all started at NC State for me. That faculty member made a difference by pulling me aside, and it means everything to be able to give back and make a difference now too," she said. "Being able to impact several thousand people is just an amazing opportunity and gift, and I do it humbly and with great respect. I couldn't feel more grateful to be able to do this."
And as students begin to make use of the app her support has helped make possible, Fedewa's message to them is simple:
"Believe in yourself. Ask for help. Know that there are people out there who will help you. Know that you're worthy, you're loveable and that you matter."
This post was originally published in Giving News.