Community
Five Questions with Continuous Improvement Manager Nathan Honeycutt
Honeycutt '18 now works at Arauco, a global manufacturer of forest products.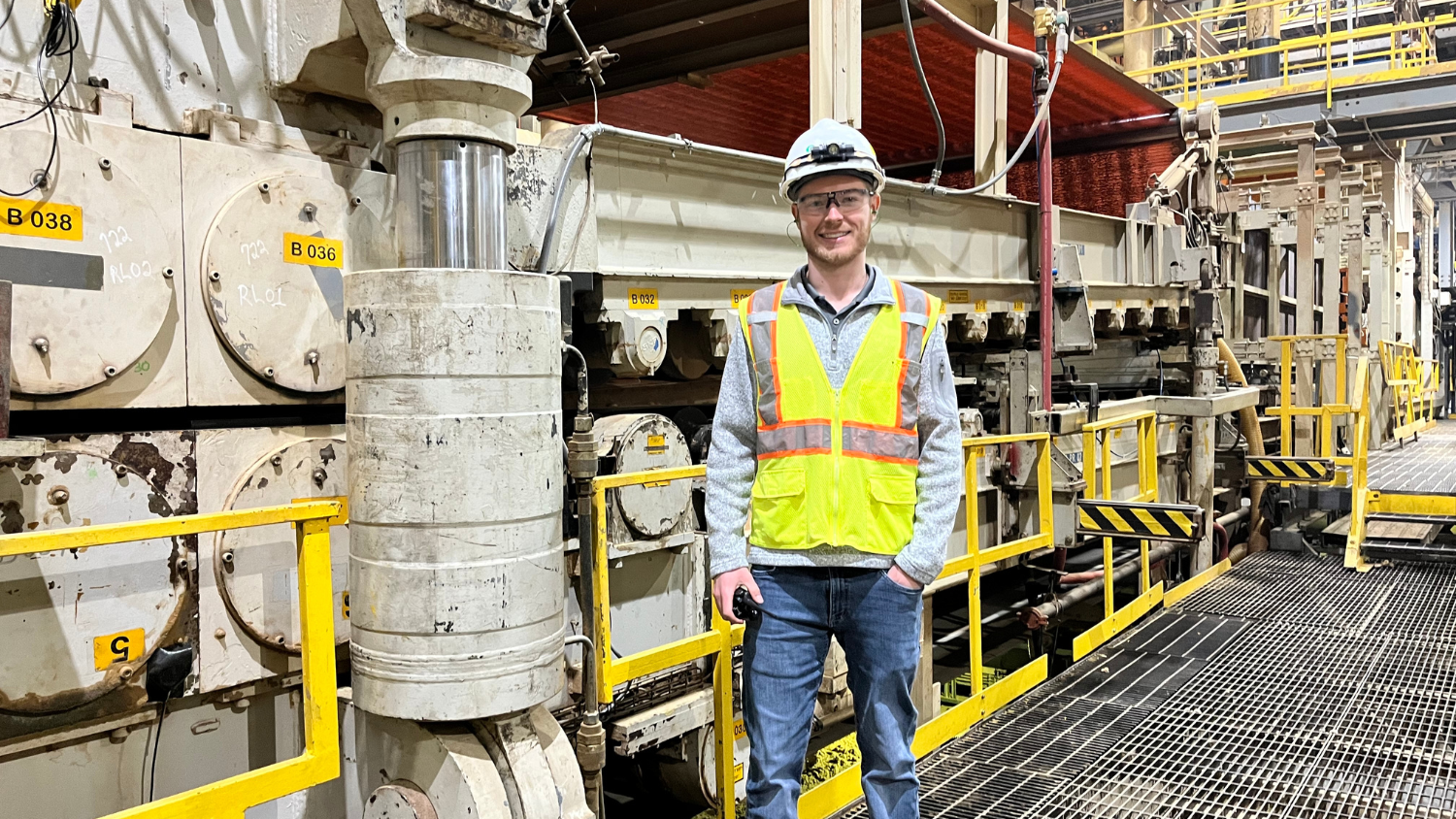 Nathan Honeycutt graduated from the College of Natural Resources in 2018 with a bachelor's degree in sustainable materials and technology. He also earned minors in renewable energy assessment and environmental science.
Honeycutt now works at Arauco, a global manufacturer of forest products. While in the college, he interned for Arauco, and upon graduation, he began his first full-time role with the company as an operational excellence coordinator.
We recently spoke with Honeycutt to learn more about his current position as a continuous improvement manager and his path to sustainable forestry. Check out the Q&A below.
What is a typical day in your job like?
Since I started at Arauco over five years ago, no two days of work have ever been the same. My role as a continuous improvement manager is fluid, encompassing everything from interacting with each of our departments on site to meeting the goal of consistently improving and delivering value to our organization. This is realized predominantly through improvement projects focused around producing the highest quality products for our customers while reducing our cost of goods manufactured.  
Each project is started by identifying a problem or gap in our process, which stems from data analysis or input from our operators with real-time, first-hand interactions with our day-to-day production. We establish a formal project objective and a team to drive the project from inception to completion. Throughout this process, I am responsible for ensuring that all aspects of the project are considered and appropriate progress is being made to implement impactful and long-lasting solutions. This translates to some days spent in the office analyzing data and others where I am in the field trialing new equipment or process parameters.
What inspired you to study your major?
With a history deeply rooted in wood products science and a recent expansion to include all materials derived from renewable resources, the Sustainable Materials and Technology program seemed increasingly relevant and impactful in our world. I believed, and proved, this program would present me with an opportunity to procure a career that could utilize both mental and physical aspects on a weekly basis.   
What impact are you making through your position?
It goes without saying that my role is important to the organization to keep us relevant in the marketplace, but I find the greatest fulfillment in the ability to solve problems with real-life impacts. A good portion of the projects I assume come directly from issues our team faces daily. Being able to help them, even in the slightest, is very rewarding. I can recall working with one operator specifically who was always willing to try new things. Upon asking him why he was so willing to try new things he answered, "I am willing to try anything that is going to make my work life better." Sometimes it is as simple as that, trying to find ways to improve all our lives.
How did the college prepare you for your current position?
While in the College of Natural Resources, I was taught the value of research and resource utilization. As broad as my role is, there are many times I am operating outside my area of expertise. While this used to seem frustrating, I now see it as an opportunity to conduct research, either in the form of a full trial and experiment or simply going to literature to learn what others have already done.
What advice do you have for current students?
First, don't focus all your attention on one specific skill or area while in school. When making the transition from academia to industry, it is essential that you are prepared with a diverse skill set that encompasses a variety of areas relevant to business operations. This may range from communication, finance, project management, statistics, all the way to simply being dependable and engaged.
Second, be willing to learn and grow as you advance within the organization. Even if you aren't necessarily qualified for a position, rough technical skills can be sharpened in the field. Furthermore, the passion, drive and pursuit of learning can go a long way in your success.
This post was originally published in College of Natural Resources News.