Community
Fitts-Woolard Hall effort is powered by alumni giving
Meet two engineering alumni who have made support of the Fitts-Woolard Hall project a priority and learn why they decided to give.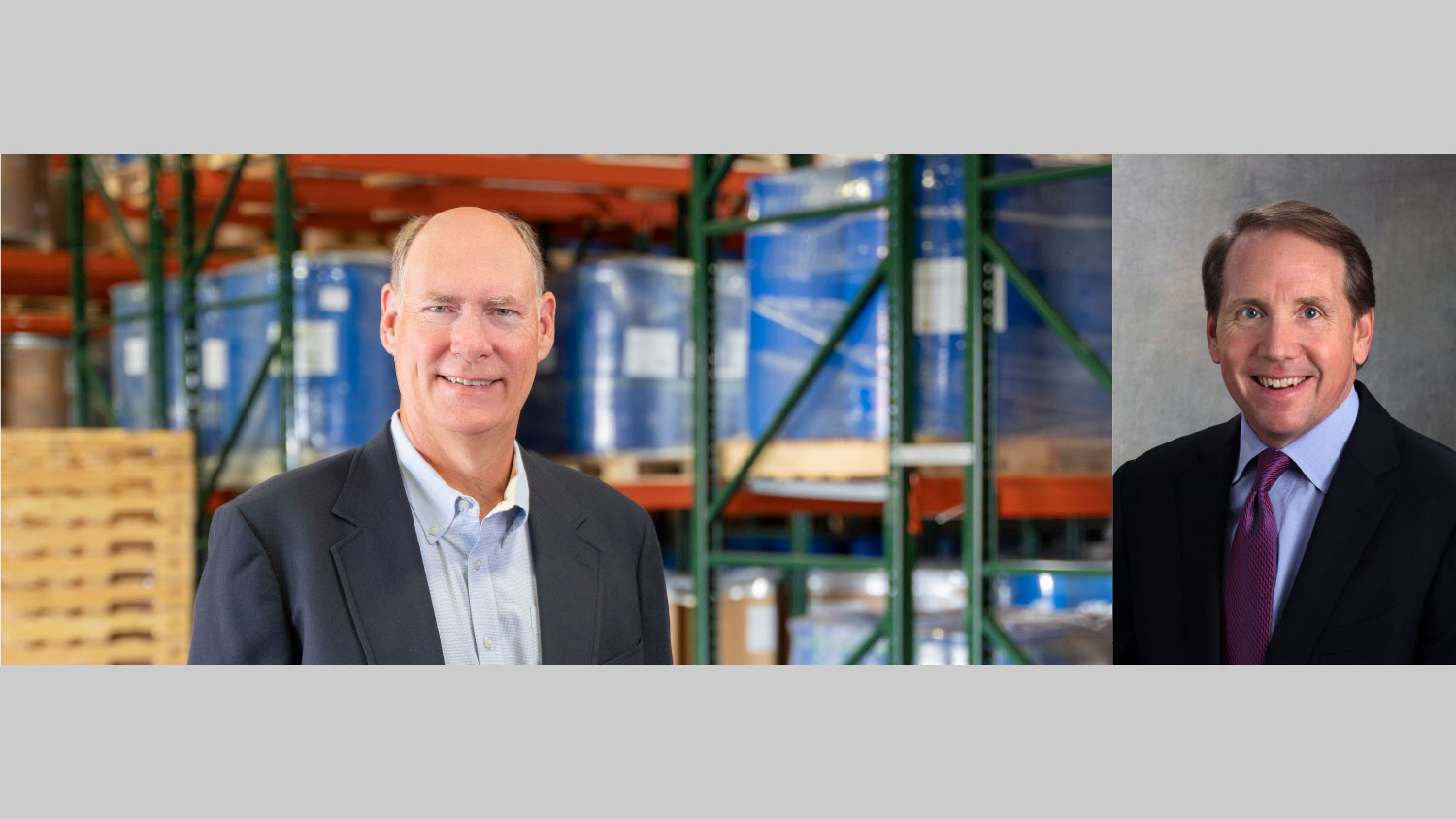 Fitts-Woolard Hall, the College's newest building on NC State's Centennial Campus, started as a dream.
After the 2008 recession, plans to build a fourth engineering building on Centennial were put on hold. To help move the vital project forward, the College of Engineering committed to raising $60 million in private funding to help support the project. It represented a paradigm shift in how infrastructure is funded in the UNC System.
The new home of the Department of Civil, Construction, and Environmental Engineering; the Edward P. Fitts Department of Industrial and Systems Engineering; and the dean's administrative offices opened this summer.
But the work isn't over yet.
Thanks to the support of more than 300 alumni donors, the College has raised $48.2 million toward its goal. Though the building is done, the fundraising effort continues.
Meet two engineering alumni who have made support of the project a priority and learn why they decided to give.
Tom Miralia
Tom Miralia's late father, Rock, was an Indiana University graduate and engineer who co-founded the Charlotte-based Distribution Technology, Inc. in 1969.
Miralia was raised in the family business and today leads the warehousing and transportation firm. But he followed a different path at first.
As a high school senior in Charlotte, NC, Miralia liked physics, hard science and technology. Coming to Raleigh was a natural fit.
"When I got my NC State admittance, I replied pretty quickly," he said.
Miralia chose nuclear engineering, despite the fact that his freshman year at NC State coincided with the accident at Three Mile Island Nuclear Generating Station in 1979. It was a tough time for the industry, but Miralia enjoyed the rigorous coursework and the department's faculty and he stuck with it.
He was involved with the student chapter of the American Nuclear Society and with Delta Sigma Phi fraternity.
After graduation in 1984, he worked for Duke Energy at the McGuire Nuclear Power Station near Charlotte, NC, as an associate engineer in the reactor group, involved in project procedure development and testing in support of power plant operations. After four years, Miralia decided that he was ready to try working with the family business. He served as systems engineer, supervisor, general manager and vice president in support of company operations while earning an MBA from Charlotte's Queens College. Today, he is the company's president and CEO.
Miralia has kept in touch with the University as a member of the alumni association and through interactions with NC State students who come to Distribution Technology through internship programs. He and his wife, Laura, have two children currently enrolled.
The couple saw support of Fitts-Woolard Hall as a great way to give back to the University and College. He also sees it as an investment; he expects to recruit some of the students who benefit from his contribution and study in the new building.
Miralia said that the NC State students who come to his company always arrive well prepared. He sees it as a legacy that dates back to his own time at NC State and a benefit to the state of North Carolina.
"The engineering students I went to school with were sharp and they've gone on to do a lot of great things," he said. "That's something we can be very proud of."
Edward Weisiger, Jr.
The Weisiger family has a long history at NC State. Though not an alumnus, Leslie M. Weisiger, who bought Charlotte's Carolina Tractor and Equipment Co. (now CTE) in 1930, was a longtime supporter of the University and a civil engineer. The Weisiger-Brown Athletics Building, home of much of the Wolfpack athletics administration, bears his name.
His son, Ed Weisiger, Sr., earned a degree in mechanical engineering from NC State and succeeded his father as head of the company. So, Ed Weisiger, Jr., president and CEO since 1991, had a lot of familiarity with NC State; he grew up attending Wolfpack football games and staying on campus for youth basketball camps. The choice to study engineering, though, was another matter. The decision came naturally.
"There was a history of engineering in our family," Weisiger, Jr. said. "By genes or DNA or something else, I had some ability in math and science, so that leaning was very natural." Weisiger graduated with a bachelor's degree in industrial engineering in 1982. He also took several mechanical engineering classes, so many that he nearly finished with a dual major. After graduation from NC State, he earned an MBA from the Harvard University Graduate School of Business.
NC State offered him a rich education that taught problem solving within a business context. During his time on campus, Weisiger participated in ROTC, fraternity life and intramural and club sports.
"I was doing a number of things that made it a broad experience that I really relish," he said. "It allowed me to interact with a broad cross section of people that I normally wouldn't."
Weisiger has kept NC State close to his heart through the years. He has served as a board member for the NC State Engineering Foundation and the Wolfpack Club and currently serves on the University's Board of Trustees.
He established the Edward I. Weisiger Professorship in the area of construction engineering and management and he and his father endowed the Carolina Tractor and Equipment Co. Endowed Scholarship to aid students from Western North Carolina enrolled in mechanical or civil engineering.
When it came to supporting the fundraising efforts for Fitts-Woolard Hall, Weisiger said that he and his wife, Betsy Fleming, saw an opportunity to support his home department as it moves to a much-needed new home and to help further the College's continued move to Centennial Campus.
---
Return to contents or download the Fall/Winter 2020 NC State Engineering magazine (PDF, MB).
This post was originally published in College of Engineering News.