Community
Expressions
During a summer of protests, the Free Expression Tunnel became a place for the community to voice anger, sorrow and hope.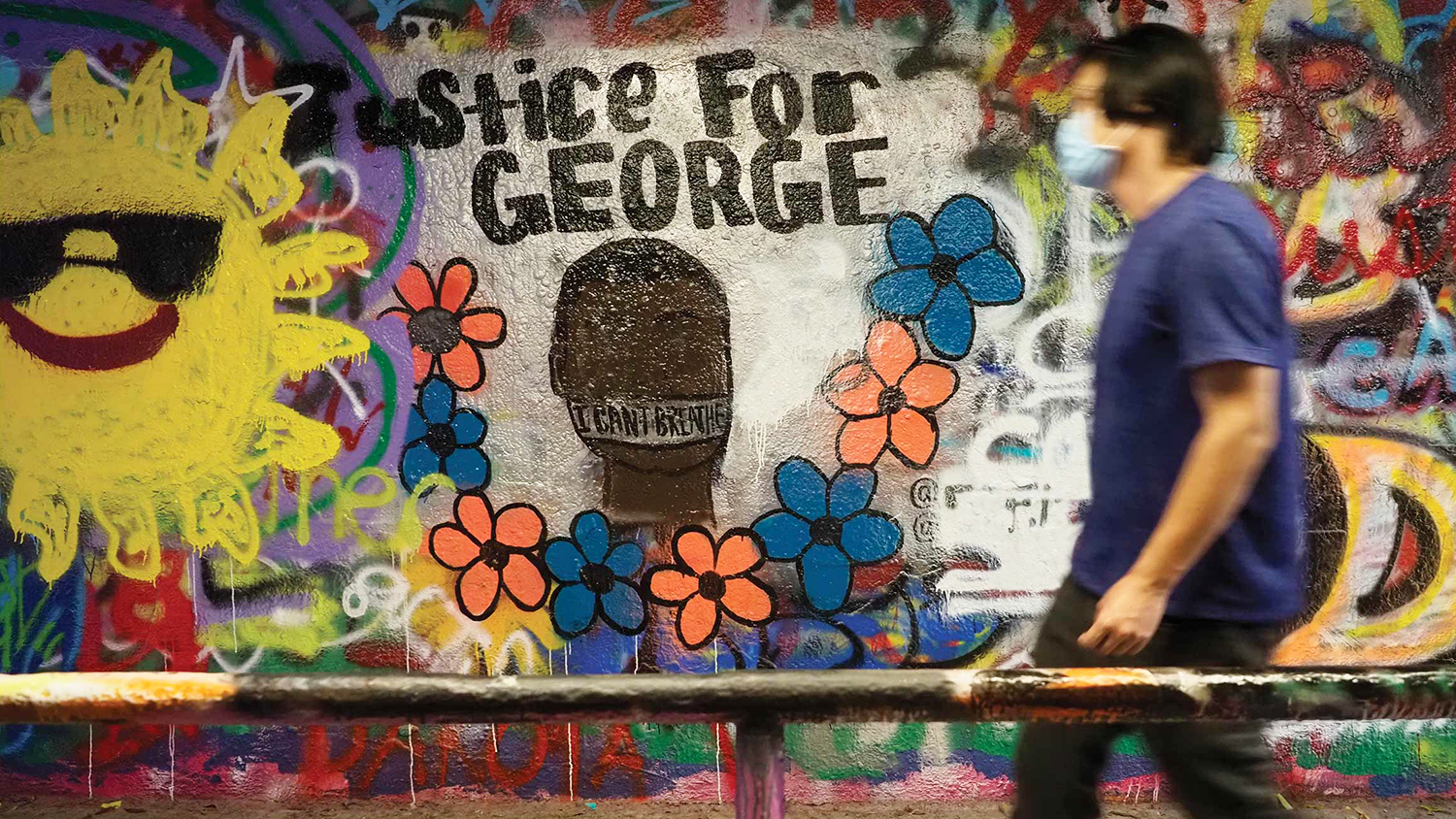 Written by Sylvia Adcock '81 | Photography by Marc Hall and Becky Kirkland
That's painted in the Free Expression Tunnel often reflects what's going on in the outside world — from sports to politics to the next student club meeting. In June, when George Floyd's death at the hands of a white police officer sparked protests around the nation, it was only natural that NC State students and members of the Raleigh community would come to the tunnel, hauling paintbrushes and spray paint cans, to leave their mark. It was a time for expression, and there was no better place.
Nothing stays on the walls of the tunnel for long. Even the most meticulously painted portrait will soon disappear under another layer of paint. So we asked university photographers Marc Hall and Becky Kirkland to visit the tunnel every few days in early summer to capture the images before they were painted over. One of those photographs, of an image painted by junior Nieya Garland, is on our cover. Garland also painted the words depicted in the photograph below.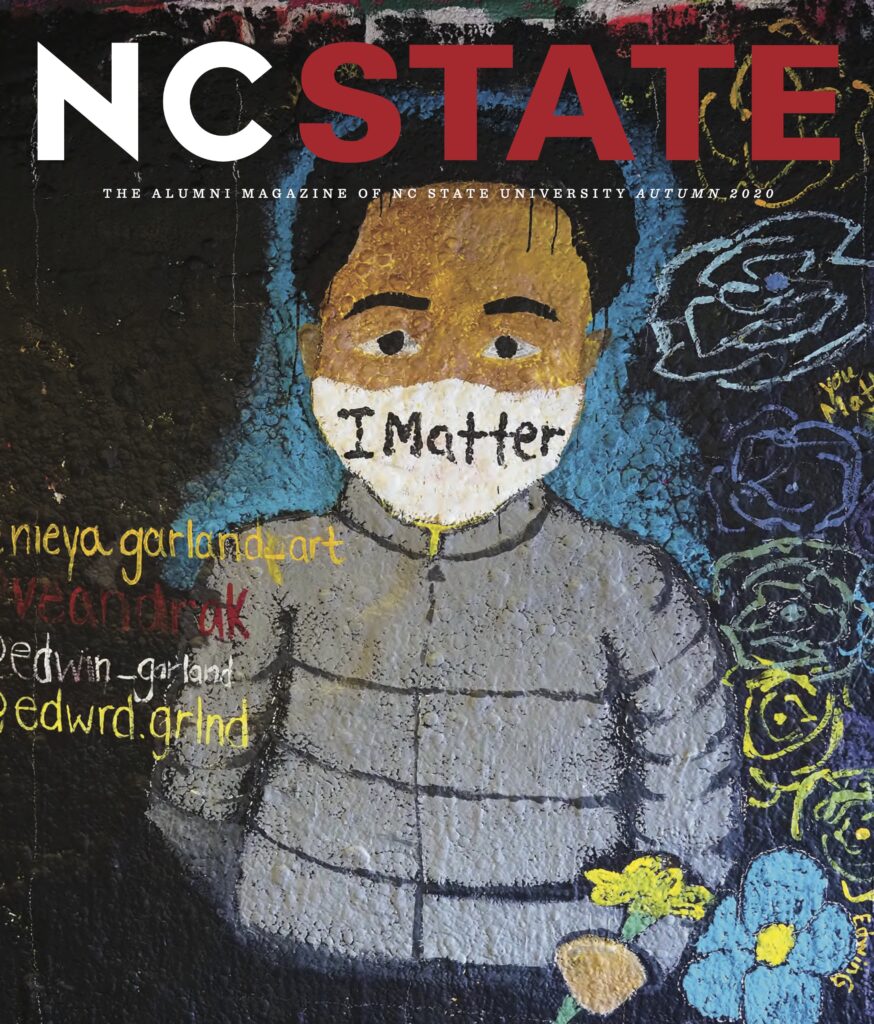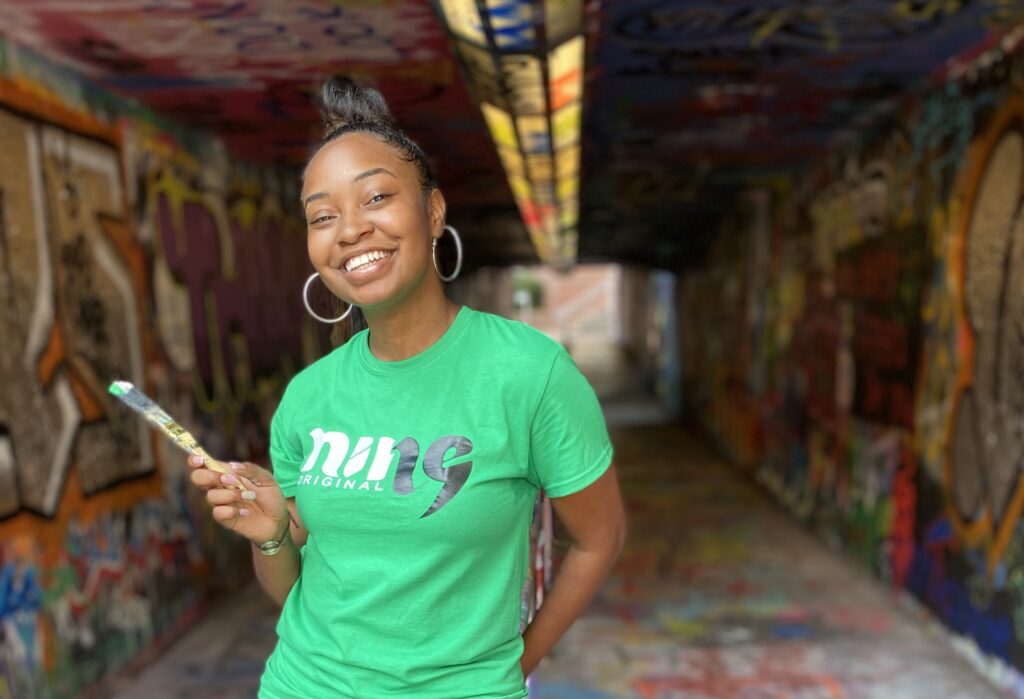 The tunnel was built in 1939 as a project of the Works Progress Administration, connecting the two sides of campus that were split by the railroad tracks. It came to its current incarnation as more than a means to get from Point A to Point B during the turbulent 1960s.
Then, as now, the walls of the tunnel hold our celebrations, our angst and our sorrows.
This story appears in the fall 2020 issue of NC State magazine. Members receive the award-winning publication in their mailboxes every quarter.