University News
2020 Evening of Stars Award Recipients
Our annual celebration of outstanding alumni and friends in our NC State community.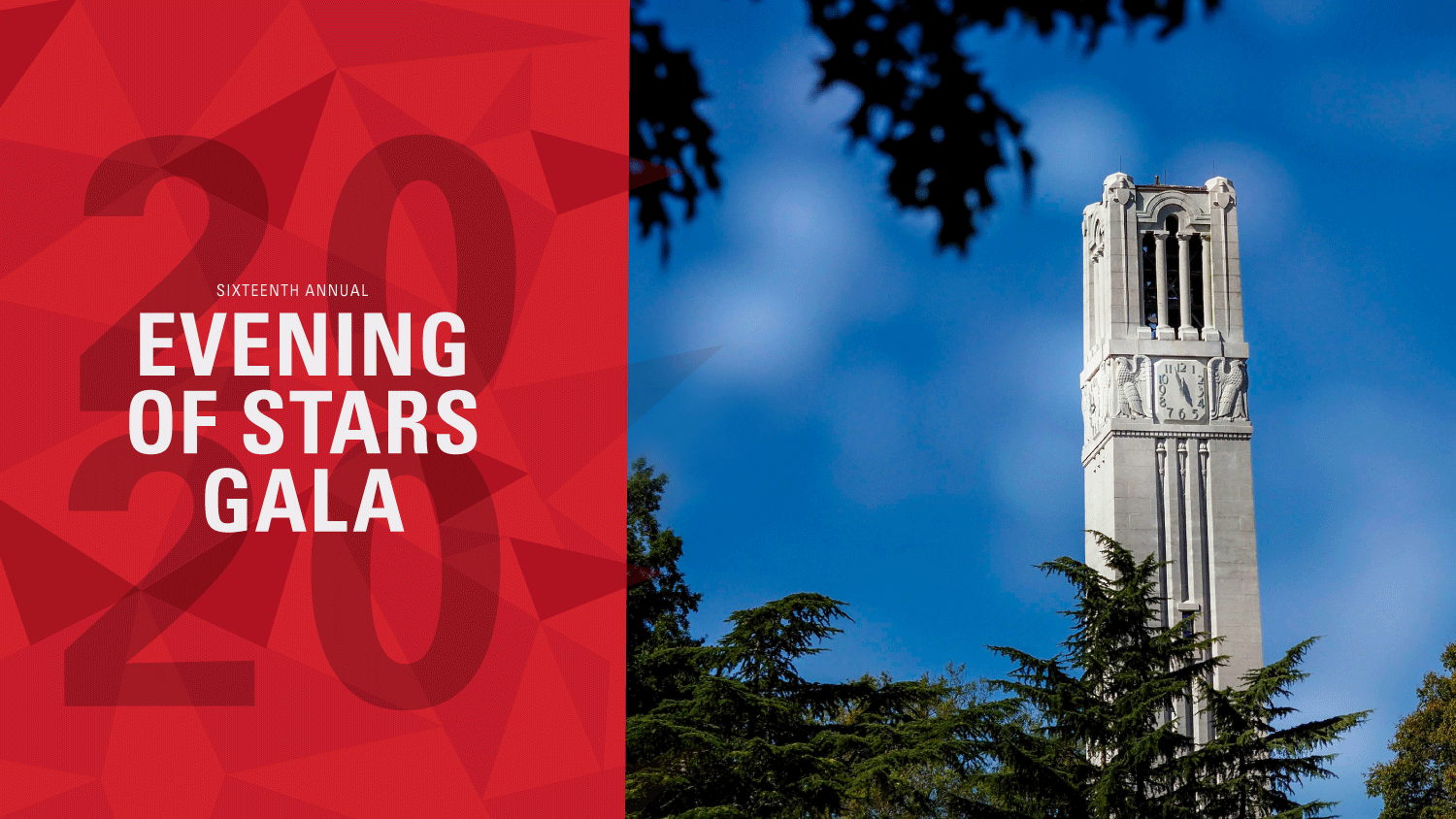 Every year, NC State's Red and White Week includes our Evening of Stars Gala. This year, our 2020 awards ceremony looked a little different as we celebrated virtually together.
The sound of success is different for each of you, but collectively — like a Pack — it echoes through our alumni body and across our beautiful campus.
— Executive Director Benny Suggs
Below are the winners of the College Distinguished Alumni Awards, the Wolfpack Club's Ronnie Shavlik Award and the Alumni Association Awards.
College Distinguished Alumni Awards
James W. Gentry 1972 | College of Agriculture and Life Sciences
Angela J. Medlin 1991 | College of Design
C. Neill McLeod 1972 M.S., 1974 EDD | College of Education
Linda H. Butler 1986 | College of Engineering
Carl S. Stutts, Jr. 1968 | College of Engineering
John T. Brantley III 1964 | College of Engineering
Gregory Washington 1989 BS, 1991 M.S., 1994 Ph.D. | College of Engineering
The Honorable Robert B. Rader 1978 | College of Humanities and Social Sciences
Herbert K. Bales 1984 | Poole College of Management
Marcus L. Martin, Sr. 1970, 1971 | College of Natural Resources
Meredith J. Williams 1994 Ph.D. | College of Sciences
Prashant Prabhu 1977 MS, 1979 Ph.D. | Wilson College of Textiles
Phillip D. Nelson 1993 Ph.D. | College of Veterinary Medicine
Wolfpack Club Award
Kay Yow | Ronnie Shavlik Award
Alumni Association Awards
Khalia M. Braswell 2013 | Outstanding Young Alumna
Paige Allen Harris | Meritorious Service