Community
Dear Class of 2020
A few friendly faces congratulated graduating seniors and welcomed them into the NC State alumni Pack.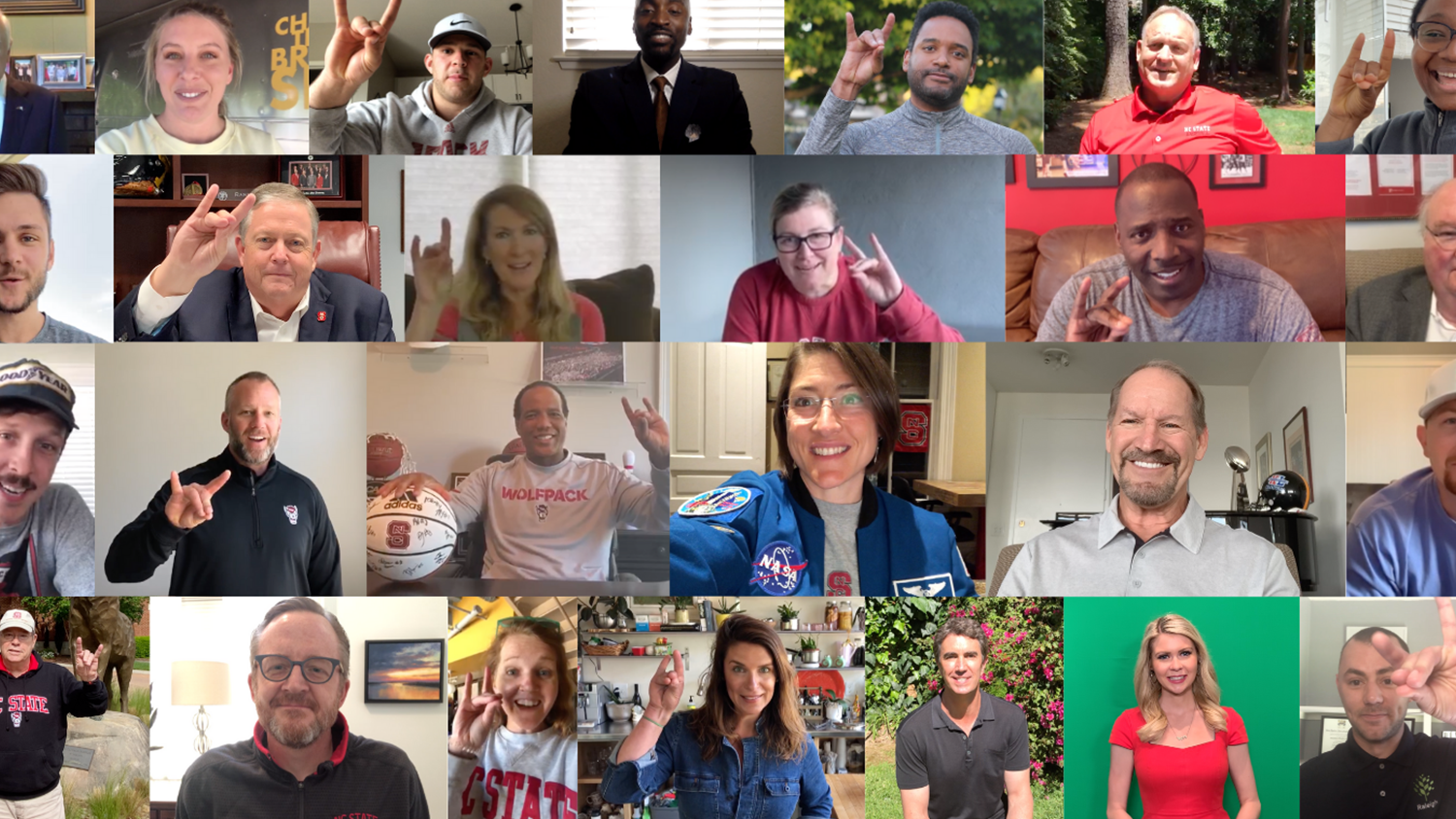 As a Pack, we share traditions, places and moments that are unique to us. While your special day might not be happening on schedule, there's nothing that can take away what you've accomplished — because every day that you're a part of the Wolfpack is special. Don't believe us? We found a few people who beg to differ. Your life with the Wolfpack has only just begun.
Love, your NC State Alumni Association.
NC State has prepared you to take on the unexpected. You are adaptable. You can thrive through any situation.
— Christina Koch '02, NASA astronaut
Watch the full clips from alumni and friends below: