Extras
Brad R. Lambert '12 to Address Students For Red and White Week
The alumnus is returning to campus as the 2021 Red and White Week speaker.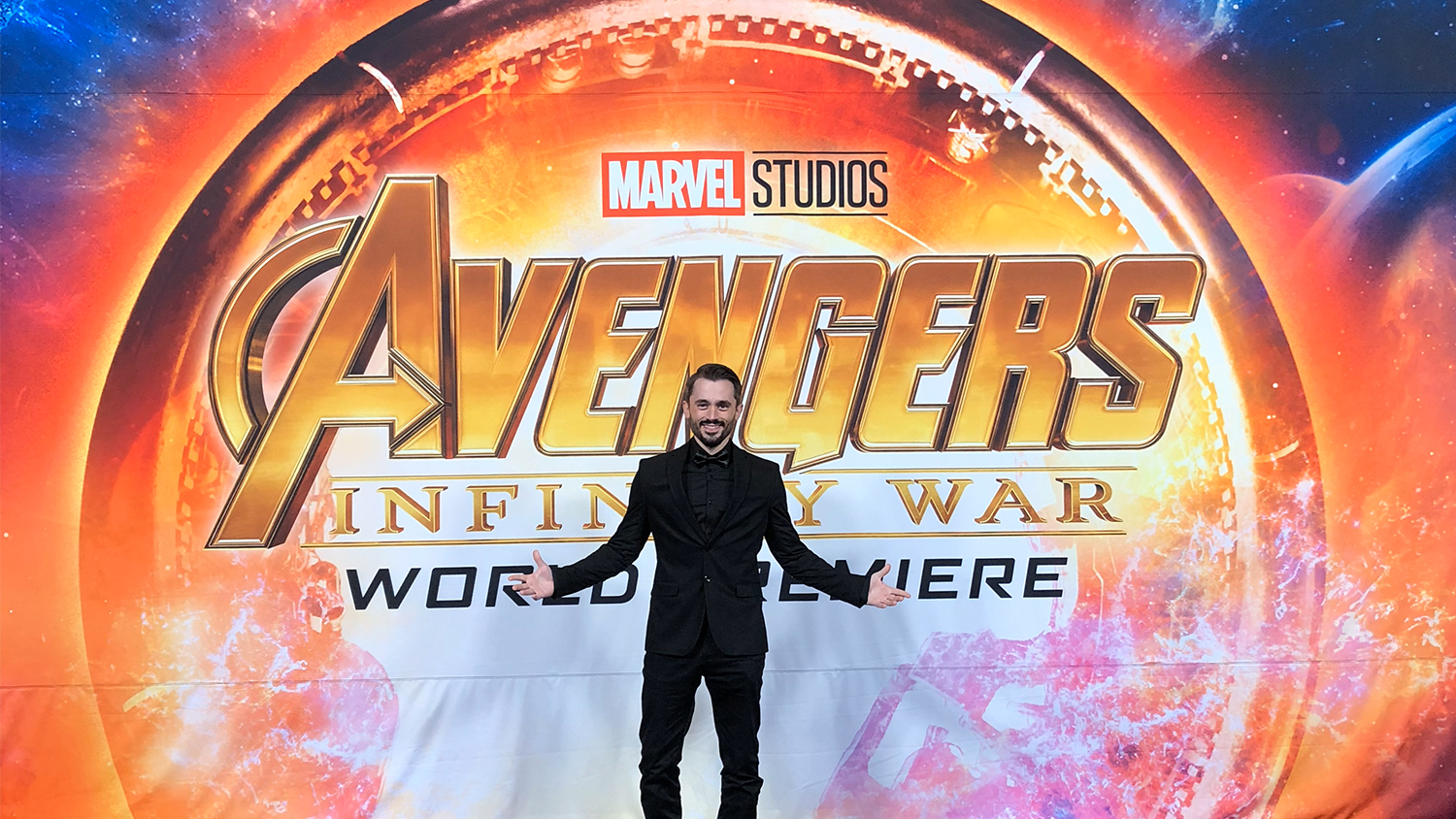 Alumnus Brad R. Lambert '12 is joining NC State's biggest celebration as this year's speaker. Red and White Week is the university's annual homecoming celebration, where the Wolfpack gathers together at our favorite place: NC State. Lambert, a graduate of the College of Natural Resources, will address the Pack in Stewart Theatre on Tuesday, Oct. 26 at 7 p.m.
Watch the live stream below.
---
Meet Brad
After almost 10 years working in the sports industry with professional athletes and teams, Lambert moved to Los Angeles to work with Robert Downey Jr. Following his time with Downey, he joined Warner Bros. Pictures for two years to manage their marketing campaigns for television, film and catalog titles, winning three CLIO advertising awards.
Since then, he's been producing, managing talent, speaking all over the world and consulting with major entertainment studios and brands. In 2019, he collaborated with Walt Disney Studios, Marvel Studios and Sony Pictures on the marketing campaigns for two of the biggest movies of the decade: Avengers: Endgame and Spider-Man: Far From Home.
He is still consulting with major entertainment studios and speaking worldwide. In addition to that, he is producing digital and film content, covering pop culture and the entertainment industry as a journalist and writing his own children's book.
---
About Red and White Week
Every fall, we gather the Wolfpack for NC State's biggest celebration. Red and White Week is a yearly homecoming celebration of NC State and the entire Wolfpack community — alumni, students, staff, faculty, donors, parents, families, partners and friends.
In 2021, this week carries special significance. Since we last celebrated Red and White Week in person, our community — near and far — has proven its extraordinary resilience and generosity. Now we can reunite as one Wolfpack
It's almost time to revisit your favorite NC State places. Cheer on your favorite football team. Honor the university's biggest accomplishments. Connect with us and with other members of the Pack at dozens of events. And remember why NC State will always be home.
Join us October 24-30, 2021 for an extraordinary celebration.