Community
Better Than He Found It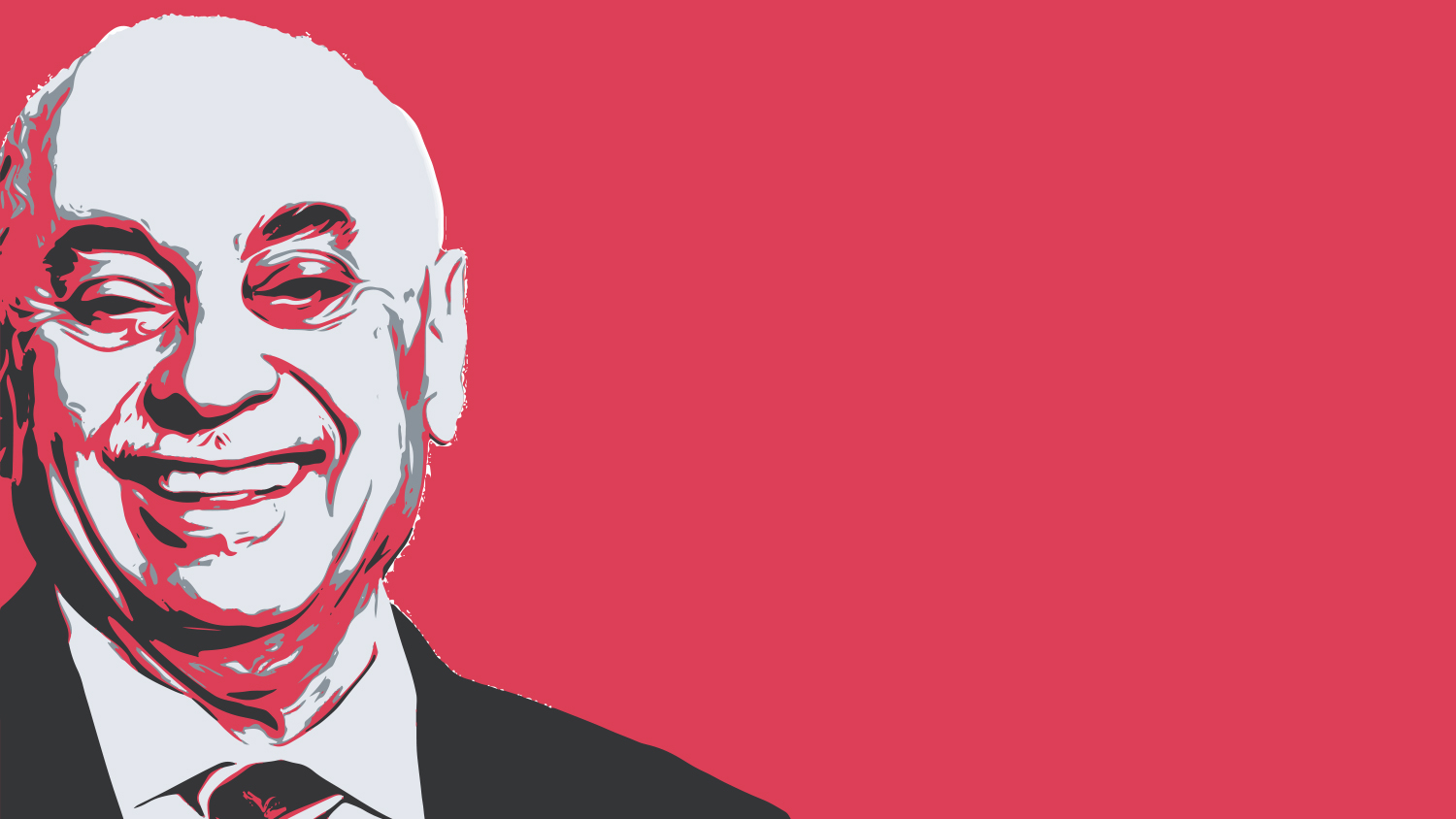 Nino Masnari's pitch was a compelling one.
NC State University's College of Engineering was one of the largest and most prestigious engineering colleges in the nation. Located in the technology-rich Research Triangle region, it was poised for even more growth. The College was a third of the way into a move to Centennial Campus, which was fast becoming one of the top academic/industry research campuses in the country. As Masnari prepared to step down after 10 years as dean, the College was looking for someone to take it to the next step.
When Louis Martin-Vega, who has been dean since 2006, tells the story of his interactions with his friend and predecessor, the punchline is always: "Nino," I asked. "If everything is so great, then why are you stepping down?"
The late Masnari helped bring Martin-Vega to NC State from his role as the engineering dean at the University of South Florida. During his time in Raleigh, Martin-Vega has helped the College take that next step, leading a period of significant growth in student enrollment and faculty size, national reputation, research productivity and diversity among its faculty and student body.
Martin-Vega will step down from the dean position at the end of the summer. With 17 years in office, he will leave nearly tied with J. Harold Lampe as the longest-serving dean of engineering at NC State.
We couldn't have had a better dean than Dean Louie, in my opinion. He did everything right, and the results show.
– Frank Culberson
During his tenure, Martin-Vega served as president of the American Society for Engineering Education and was elected as a member of the National Academy of Engineering. The position he is leaving will continue to bear his name. Alumni Jim and Ann Goodnight established the Louis Martin-Vega Dean's Chair Endowment at the College of Engineering in 2022.
"We couldn't have had a better dean than Dean Louie, in my opinion," said Frank Culberson, chemical engineering '60, a longtime member and former president of the NC State Engineering Foundation Board of Directors. "He did everything right, and the results show."
Research powerhouse
Martin-Vega encouraged faculty members to compete for leadership of large research centers and emphasized growing the number of Ph.D. students and the College's research infrastructure to help support those efforts.
In 2008, the National Science Foundation (NSF) awarded a team led by NC State engineering faculty members the second Engineering Research Center (ERC) in the College's history. The FREEDM Systems Center is building a smarter power grid that can incorporate renewable sources. Four years later in 2012, NC State was awarded another ERC, called the ASSIST Center, for work building wearable and implantable health care monitoring devices powered by the human body. At that time, NC State became one of only two universities in the country to lead two ERCs at once and one of only two to ever be awarded the lead role in three.
The College has since led several other major research centers and it now routinely ranks in the top 12 colleges of engineering in the country in annual research expenditures.
Veena Misra, ASSIST director and MC Dean Distinguished University Professor in the Department of Electrical and Computer Engineering, recalls when she formed a team to submit an ERC proposal. Even though there were multiple proposals in the works from NC State at the time, Martin-Vega told her to push forward with her dreams and passion and that the best ideas would win out.
Over the more than 10 years of ASSIST, Martin-Vega has been a tireless promoter and advocate for the center but also honest and insightful with his feedback and guidance.
"He has been really behind the scenes, but also in front of the scenes," said Misra. "Louie has been a full partner in ASSIST."
After Engineering Buildings I, II and III were completed, plans for finishing the move to Centennial with a fourth and fifth engineering building were stalled by the 2008 recession. To keep moving forward, Martin-Vega committed the College to raise $60 million in private philanthropy to help fund construction of the next engineering building. It was a major departure for a campus in the University of North Carolina System, where capital projects had traditionally been funded entirely by the state. Finally, in 2020, Fitts-Woolard Hall opened its doors, and eight of the College's nine academic departments had moved to the new campus.
Broadening perspectives
As dean, Martin-Vega has prioritized increasing the number of women and members of groups historically underrepresented in engineering and computer science among the student body and the faculty. Not doing so would be a detriment to the College, he said.
"You're missing out," Martin-Vega said. "Lack of diversity means that you're missing out on opportunities, you're missing out on perspectives."
When Martin-Vega arrived, the faculty was only 5 percent women, a percentage that has now grown to over 35 percent. Also, a woman had never served as head of any of the College's departments. Three of the College's nine academic departments are now led by women, and the College has had a total of four under his leadership.
Not surprisingly, the enrollment of women students has also grown significantly, with more than a third of the incoming first-year cohort female and with some programs enrolling as many or more women students than men.
I hope… that I am leaving [the College of Engineering] better than it was when I came here, better for the students, faculty and alumni, and for NC State"
– Dean Louis Martin-Vega
This broadening of diversity in the College has also led to improvement of the educational experience for all students. John Gilligan, the College's executive associate dean, said that working with the UNC System and the University to implement premium tuition for some departments and an enhancement fee for undergraduate students were major achievements.
The cumulative effect of these efforts has significantly increased the College's national and international reputation. The College increased its spot in U.S. News & World Report rankings of graduate engineering programs from 35th overall to as high as 24th overall and 12th among all public colleges of engineering.
"Louie has done tremendous work as dean of engineering," said Randy Woodson, chancellor at NC State. "He's made this College much stronger in a number of key areas, from research and alumni engagement to diversity and national reputation, all while keeping student success at the forefront of everything that the College does. We are so proud of what he has achieved and wish him the best in what comes next."
Energy for engineering
Colleagues describe Martin-Vega as an excellent communicator who is able to ask the right questions and quickly size up a situation. Misra calls him "a strategic genius."
He is especially known for his warmth and gregarious personality. As dean, he has rarely missed an invitation to interact with faculty members, students or alumni, often with his wife, Maggie, at his side.
"He gets energy from other people, and he gives energy back," Gilligan said.
While he didn't initially feel a calling to be a dean, Martin-Vega said, he did know from a young age that he would enjoy a career in academia. What he always knew he really wanted was to make a positive difference, wherever he was, by serving others and helping to facilitate their success and make their important ideas a reality.
"My goal has always been to leave whatever unit I am privileged to lead in a better state than when I arrived. I hope this has been the case for the College of Engineering at NC State; that I am leaving it better than it was when I came here, better for the students, faculty and alumni, and for NC State," Martin-Vega said of his tenure. "It is now time for someone else to keep building on what we have accomplished, and I am confident that this will be the case."
This post was originally published in College of Engineering News.