Community
Alumni Spotlight: FIFA World Cup 2022 Volunteer
NC State alum Abdulmalik Almughairy reflects on his experience and involvement at NC State and volunteering at the FIFA World Cup 2022.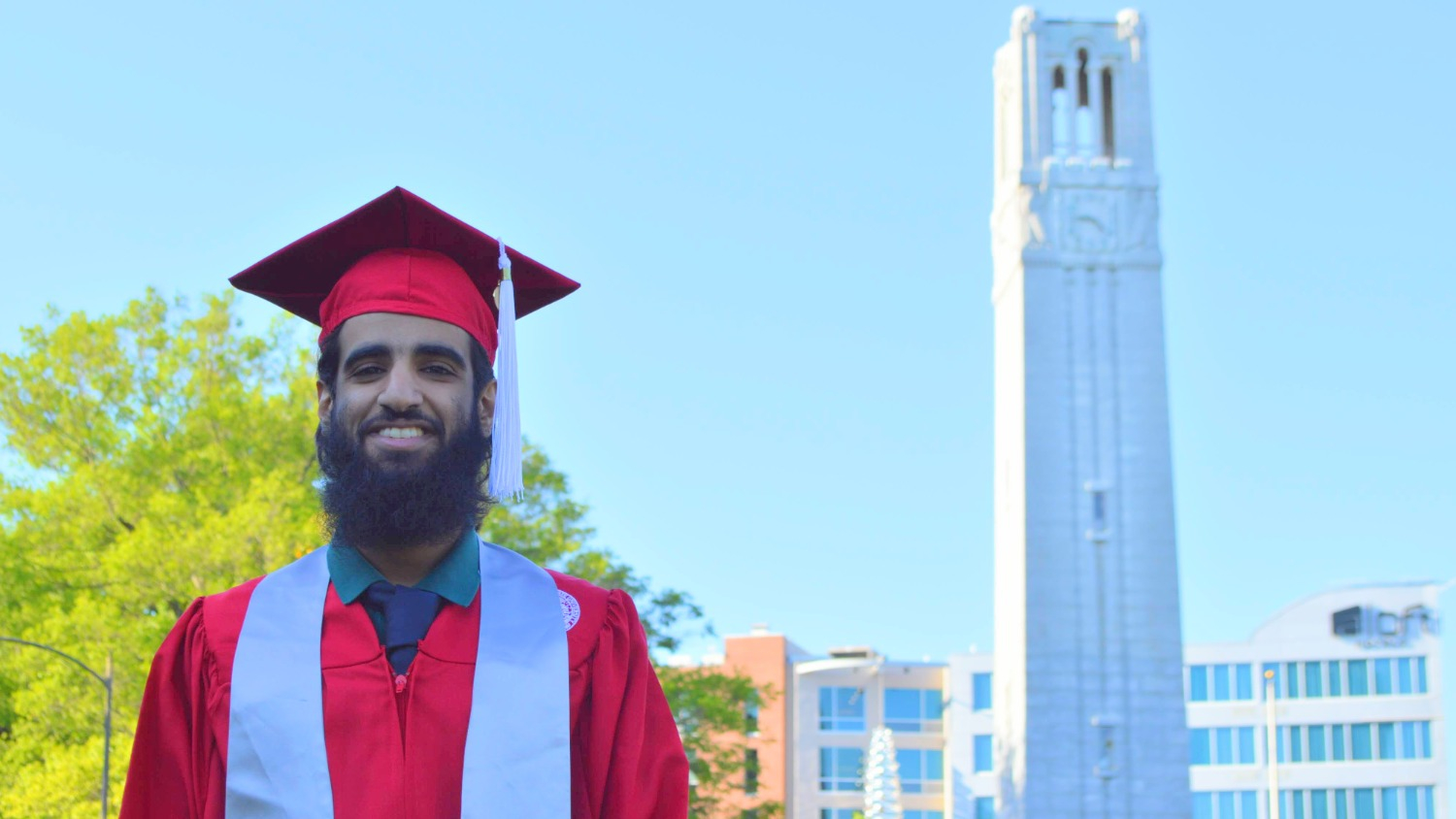 Originally from Oman, Abdulmalik Almughairy's journey at NC State University started in the spring of 2016 when he enrolled in the Intensive English Program (IEP). In 2020, Almughairy graduated from NC State with a bachelor of science in chemical engineering. During his time at NC State, he was a founding member and president of the Omani Student Association (OSA). Almughairy accepted a job offer in 2021 from Petroleum Development Oman Company (PDO), the biggest oil and gas company in Oman. Recently, he was one of the happy few to volunteer at the FIFA World Cup 2022.
Engagement at NC State University
Almughairy is a proud NC State alumnus. "I had amazing times improving my English and spending time with my professors and fellow IEP students." says Almughairy. In August 2019, the OSA launched and organized many events on and off campus. "It was the highlight of my journey at NC State, and it makes me very happy to remember that I have left a legacy behind." Almughairy states. Aside from presiding over the OSA, Almughairy participated in extracurricular activities and volunteer events, such as the Sam's Ride for Peace, Krispy Kreme Challenge and Rock N' Roll Marathon. Upon graduation in 2020, Almughairy returned home to Oman during the height of the pandemic. He invested his time in reading books, learning Spanish, and launching his own retail business. "It was a productive year", states Almughairy.
FIFA World Cup Volunteer Experience
Almughairy was honored to be selected among the 20,000 official FIFA volunteers out of more than 400,000 global applicants. According to Almughairy, "The FIFA World Cup is the biggest sports event on Earth that takes place every four years. The current edition of the World Cup is exceptional, since it was hosted in the Middle East for the first time in history. Taking part in organizing such a huge event in such a special edition was a once-in-a-lifetime opportunity that anyone would wish to be part of." 
Volunteers were responsible for managing crowds, guiding spectators inside and outside of stadiums and taking part in the organization of different smaller events around the country. "The World Cup is an opportunity for people from all different parts of the world to come together and meet in one place for a mutual purpose: to cheer and celebrate." says Almughairy. While volunteering in Doha, he met people from different ethnicities and cultural backgrounds. Almughairy emphasizes the communal celebration of football and sportsmanship despite differences in language and beliefs.
FIFA World Cup Reflection
Almughairy highlights this World Cup in Qatar as a great opportunity for people to learn about Arabian and Islamic culture. "Such cross-cultural events must be embraced for us to recognize how similar we are at the end of the day." He reflects on his great work experience, but the highlight of his volunteering was the friendships and memories he made in Doha.
Almughairy is looking forward to taking part in the next World Cup hosted by Canada, the US, and Mexico in 2026. "I hope to repeat the same amazing experience that I had in Qatar, with the same enthusiasm and energy, in a different part of the world!"
This post was originally published in Office of Global Engagement.