Community
A Privette Affair: A Wolfpack Love Story
A historic moment in PNC Arena brought together State Mates Will and Ashley Privette.
Story by Molly Donovan | Video by Evan Kidd
For Will Privette '13, good things came in pairs. What could easily be called the most influential moment of his life led him to the next: meeting the love of his life.
It was January 12, 2013. The men's basketball team was taking on No. 1-ranked Duke. When it became clear that the No. 20 Wolfpack was en route to an 84-76 victory, students began crowding the lower stands of PNC Arena — ready to storm the court as the final buzzer sounded.
Will was pushed into the celebration with help from student body president Andy Walsh, but fell from his wheelchair when the crowds collided mid-court. With a lift from C.J. Leslie, the top scorer of the night, Will rejoined the celebration and quickly became a national sensation.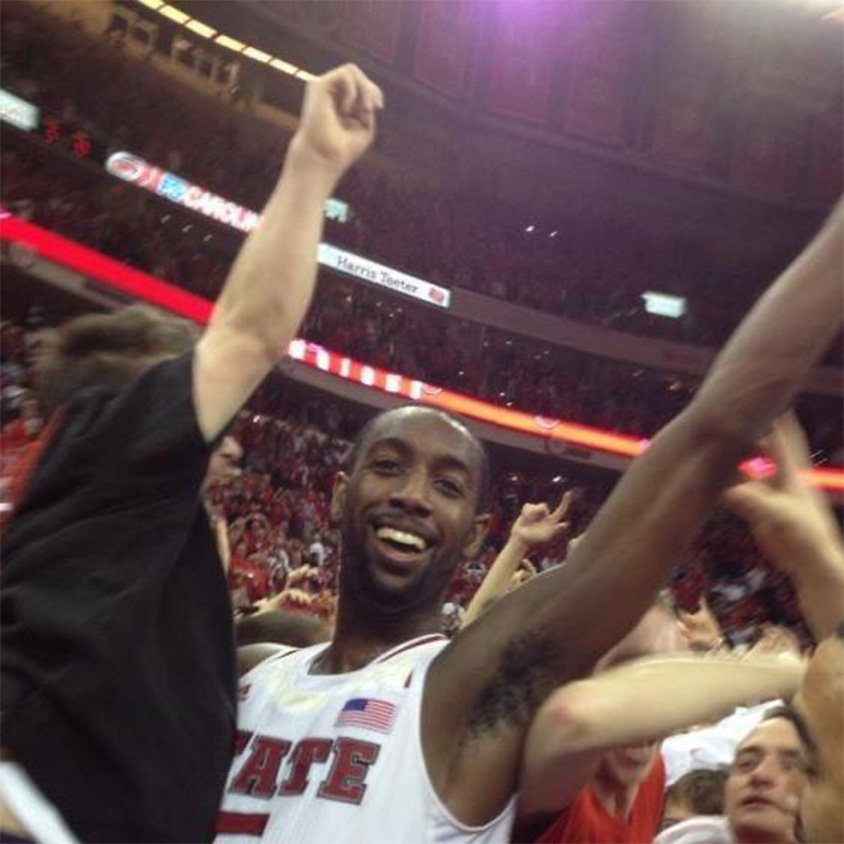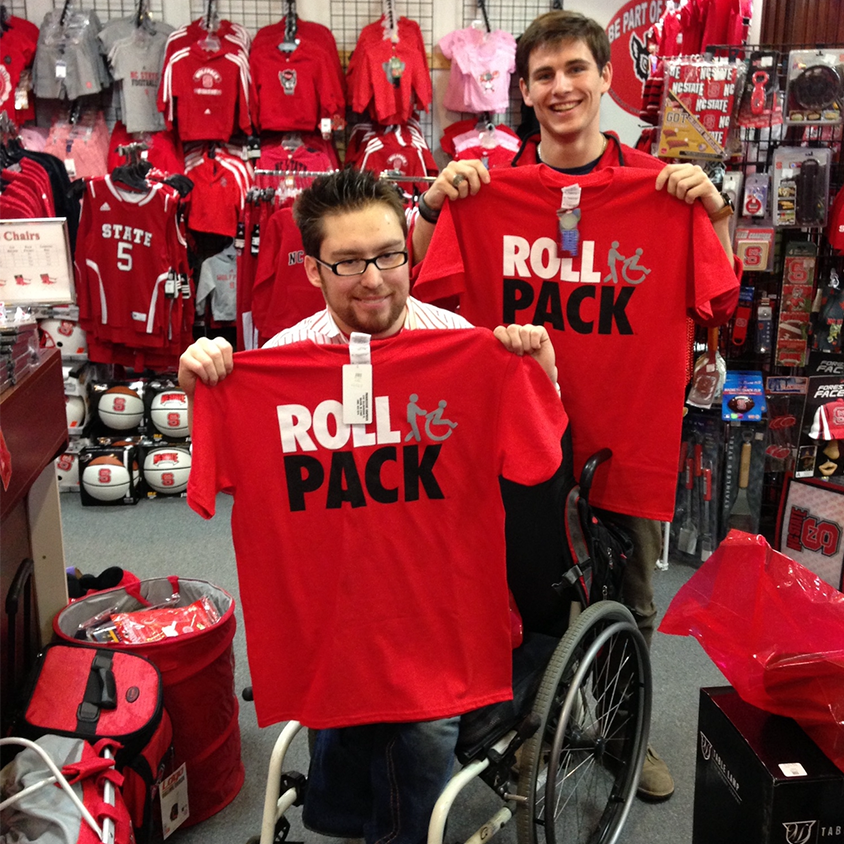 "Meanwhile, on social media, [the moment] was blowing up," Will said. "On Twitter as 'the guy in the wheelchair who stormed the court.' We did interviews with Good Morning America. We did interviews with ESPN, Sports Illustrated."
In no time, Will became the one of the most recognizable faces on campus. Students stopped him between classes and began following him on social media. One of those new social media connections? Ashley Stephenson, who also rushed the court that night.
"I had absolutely no idea what was going on. I stormed the court as well. It wasn't until I got back to my dorm room later that I was online and I heard about this guy," Ashley said. "I just thought how cool this was and it wasn't until a couple days later that I sent him a friend request on Facebook."
Through the media storm and a sea of new Facebook friends, Ashley still left an impression on Will. When she posted one day that she had a cold, he saw an opportunity and brought her soup.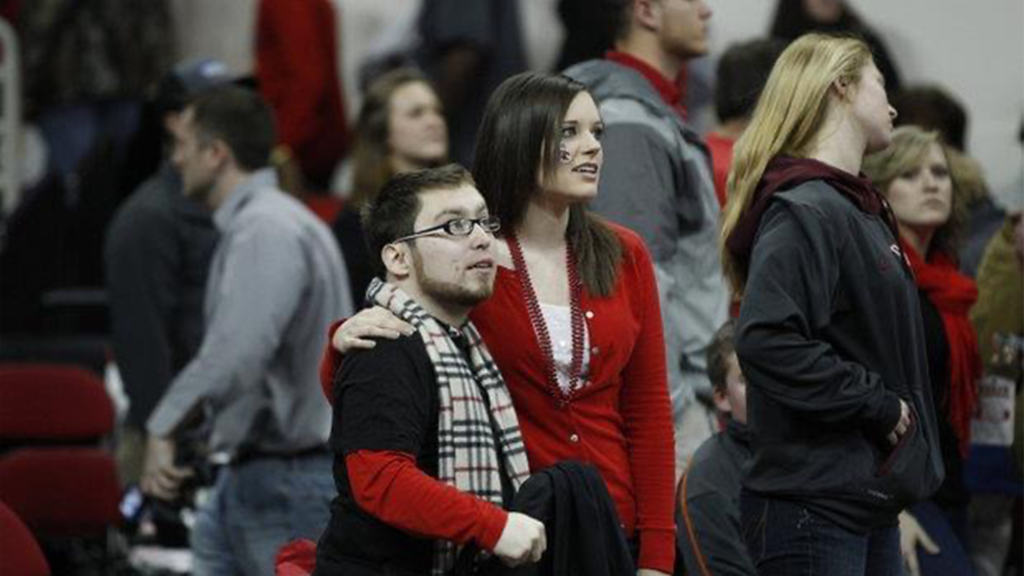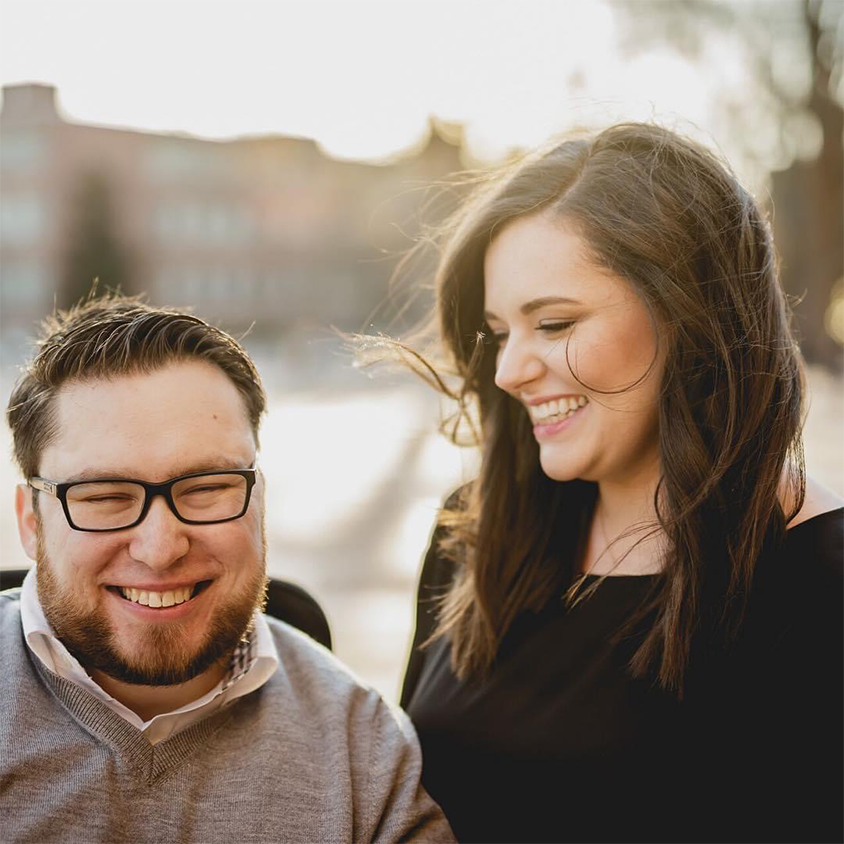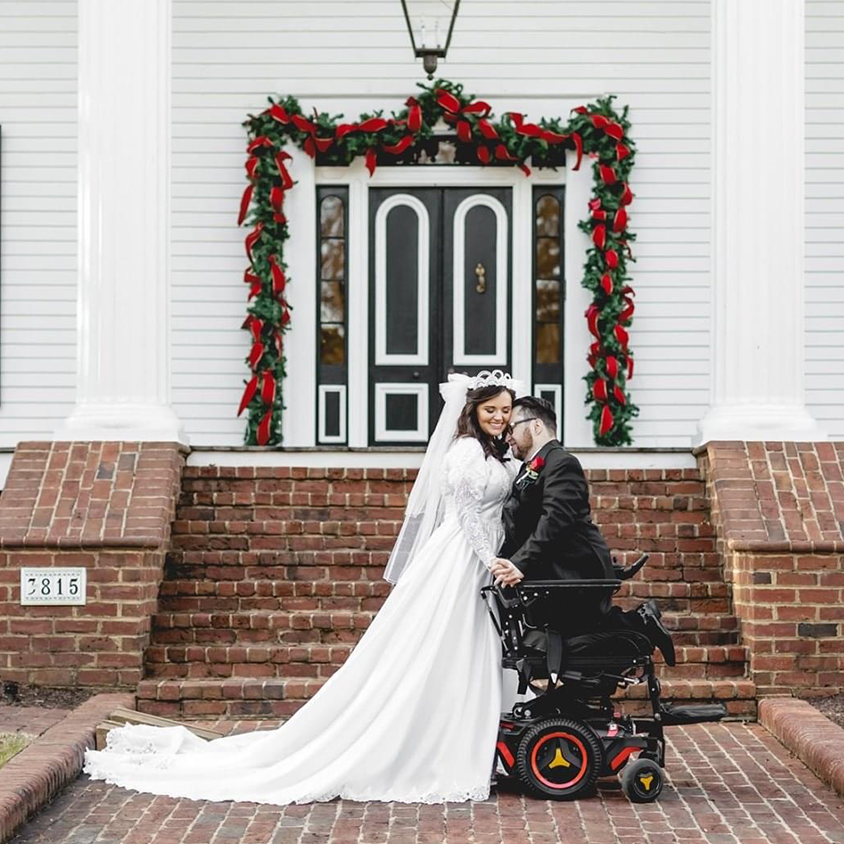 "Our first date went so well that we actually had a second date later that day," explained Ashley, smiling. "And that's kind of how it all started."
Six years later, they took engagement photos on the Court of North Carolina and prepared for their wedding in December, 2019.
"If it weren't for me storming the court, we never would have crossed paths," Will said. "There's so many things NC State brings to the table just in your everyday life, like 'Don't give up, don't ever give up.' That's something we try to live by on a daily basis."