Community
A "Berry" Sweet CALS Love Story
From meeting at NC State, to traveling the world, to rebuilding a family farm, CALS alumni Austin and Christina Wrenn do almost everything together, and they wouldn't have it any other way.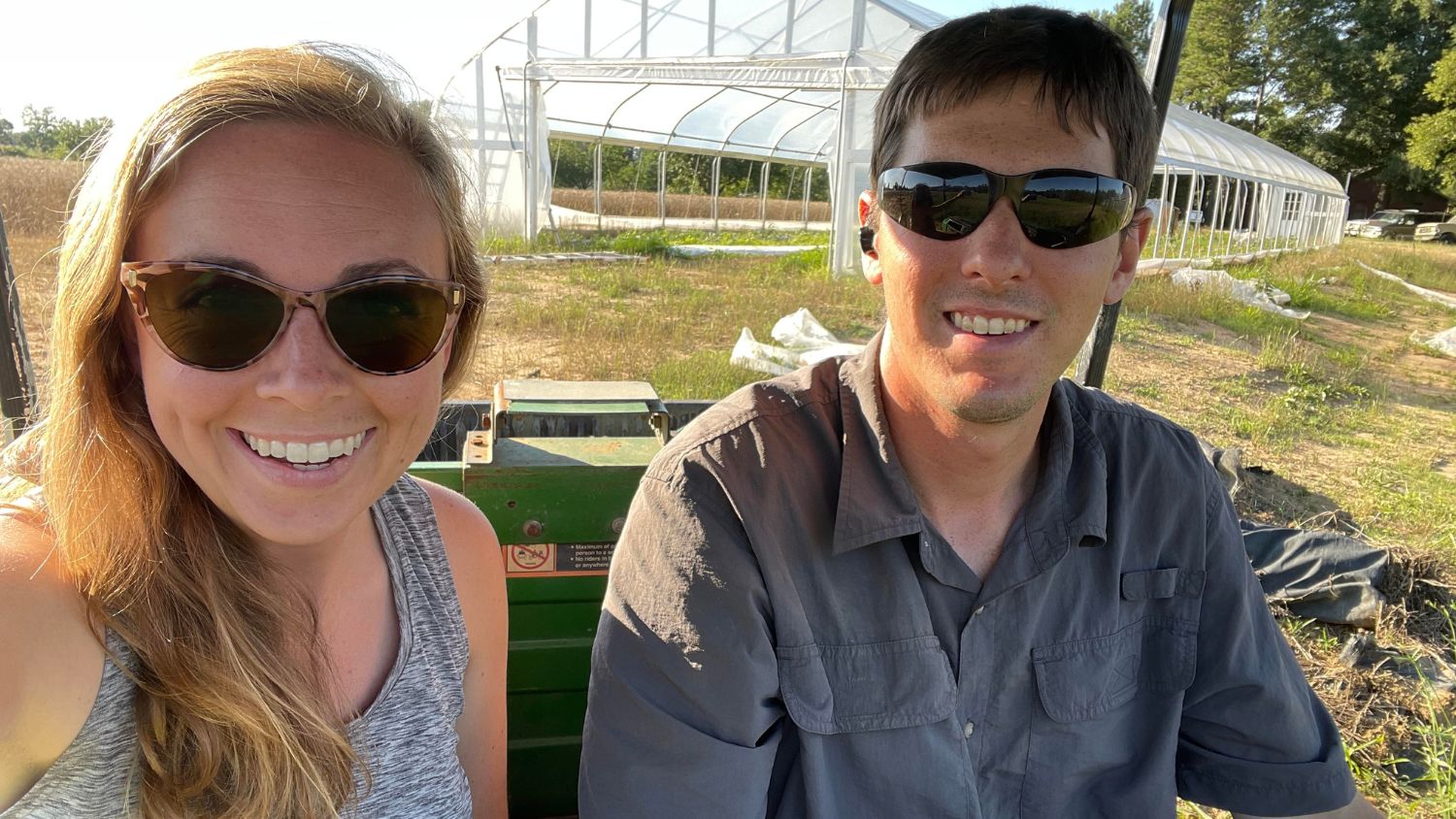 From meeting at North Carolina State University, to traveling the world, to rebuilding a family farm, College of Agriculture and Life Sciences alumni Austin and Christina Wrenn do almost everything together, and they wouldn't have it any other way.
"I'm so grateful that our lives are like this," says Christina. "It can be really stressful at times, but I wouldn't change it."
All Paths Lead to NC State
Austin grew up in Zebulon, North Carolina, on, the family farm he and Christina now manage. Wrenn's Farm, which produces cut flowers and strawberries, started as a tobacco farm. In the 1960s, Austin's grandfather built greenhouses to grow tomatoes and cucumbers. Later, Austin's father started growing strawberries after taking some courses at NC State.
Austin decided he, too, wanted to attend NC State and graduated in 2016 with a degree in agribusiness management. After graduation, Austin worked with Sundrop Farms, an international company that focuses on using sustainable greenhouses to produce fresh fruits and vegetables.
While working at Sundrop Farms, Austin was encouraged to continue his education, and he's wrapping up work on a master's degree in horticultural science in Mark Hoffmann's lab group after taking classes part-time over the past several years. Austin also currently serves as the president of the North Carolina Strawberry Association.
Christina grew up west of Asheville, North Carolina, in Haywood County, on a cattle farm. She attended NC State as a Goodnight Scholar and graduated with degrees in agribusiness management and horticulture in 2018.
The Start of Forever
The couple met in 2013, during Christina's first week of college, at a cookout for the NC State chapters of Alpha Gamma Rho, an agricultural fraternity, and Sigma Alpha, an agricultural sorority.
The couple reconnected in the spring of 2014 when Christina was assigned a project on farmers markets.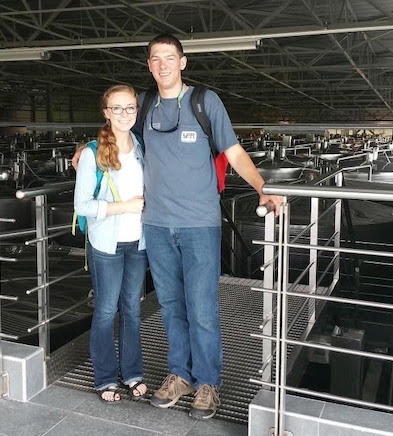 "I remembered that one of my friends, Harrison, had a friend that went to a farmers market, and that was Austin," Christina explains. "Harrison introduced me to Austin again at a CALS pizza party. We really hit it off, and I knew very quickly that we were going to get married."
Austin adds: "I feel like we just really clicked. It takes a special person to put up with some of the things that farming can entail, and she has the right work ethic."
In 2015, Austin and Christina studied abroad in Italy and Croatia, a trip they had both signed up for separately before they started dating. Their travels continued with a road trip to Seattle, Washington, after Austin's graduation, and then to Australia, where Austin was working with Sundrop Farms and Christina was studying abroad.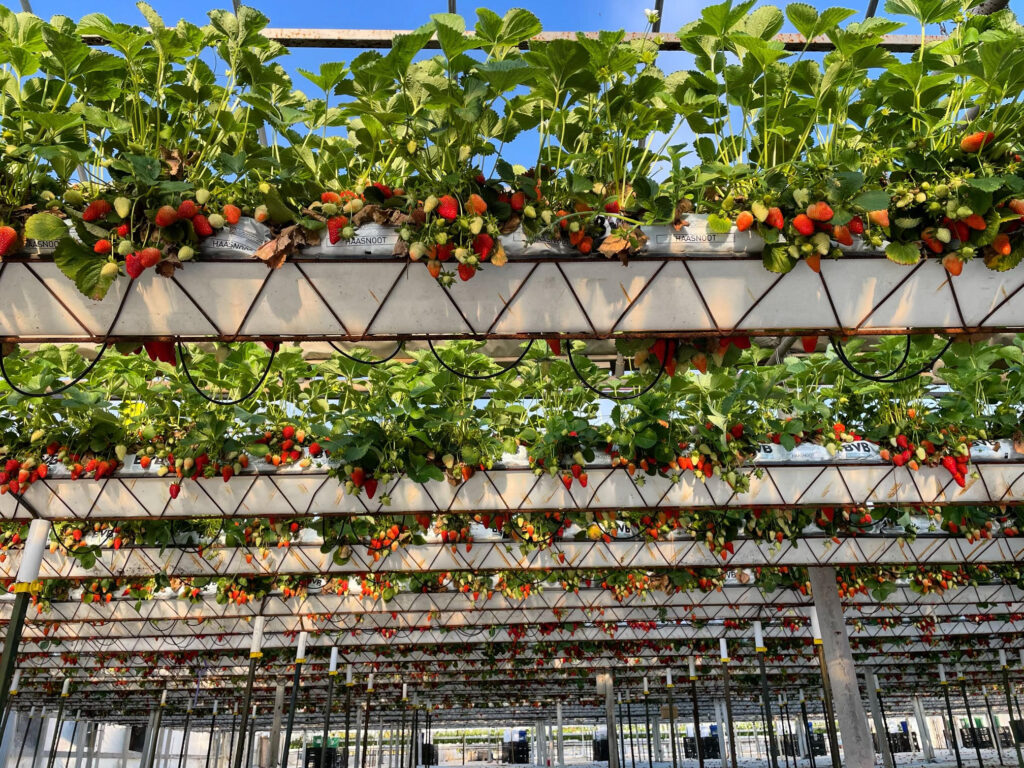 "When I was hired, they said, 'We have a facility in Australia we'd like to send you to for a little while.'" says Austin. "We found out that Christina's dorm room was less than a mile from my company's headquarters in Australia."
Rebuilding the Family Farm
After Christina graduated, the couple moved to Wrenn's Farm, which had been closed for several years due to health issues in the family. Six months later, Christina started working at Grafted Growers in Raleigh and was recruited by the North Carolina Department of Agriculture and Consumer Sciences, where she worked as a marketing specialist.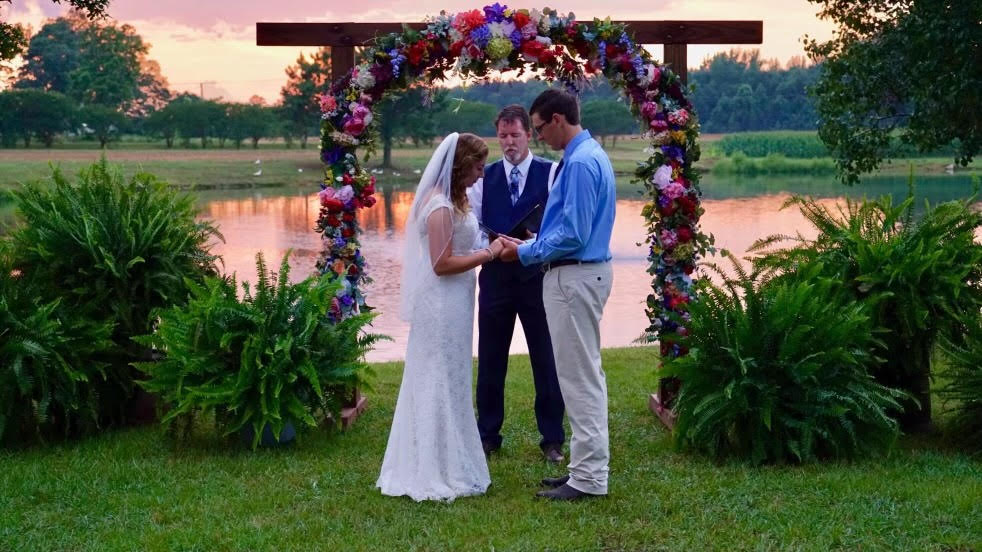 After living on the farm for almost a year, Austin proposed to Christina while picking strawberries. The couple married on July 4, 2020, also at their farm.
Christina left her job with the Department of Agriculture and Consumer Sciences one year ago to work full-time at the family farm, helping with marketing, sales and customer service. She also picks a lot of the strawberries and does the seeding for the cut flowers. Austin's roles are more technical. He sets up the strawberry field and runs the irrigation and environmental controls.
The Wrenn family has made many improvements at the farm, including rebuilding most of the 1800s farmhouse they live in, but they're not stopping there. They plan to soon build a new storefront, make greenhouse improvements and increase their acreage for cut flowers.
Christina and Austin also hope to start traveling again after putting it on hold while renovating the farm, with the U.K., Costa Rica, Israel and the Azores at the top of their list.
This post was originally published in College of Agriculture and Life Sciences News.