Mathews Medal Winners
The Mathews Medal recognizes graduating seniors who have created a lasting legacy at NC State.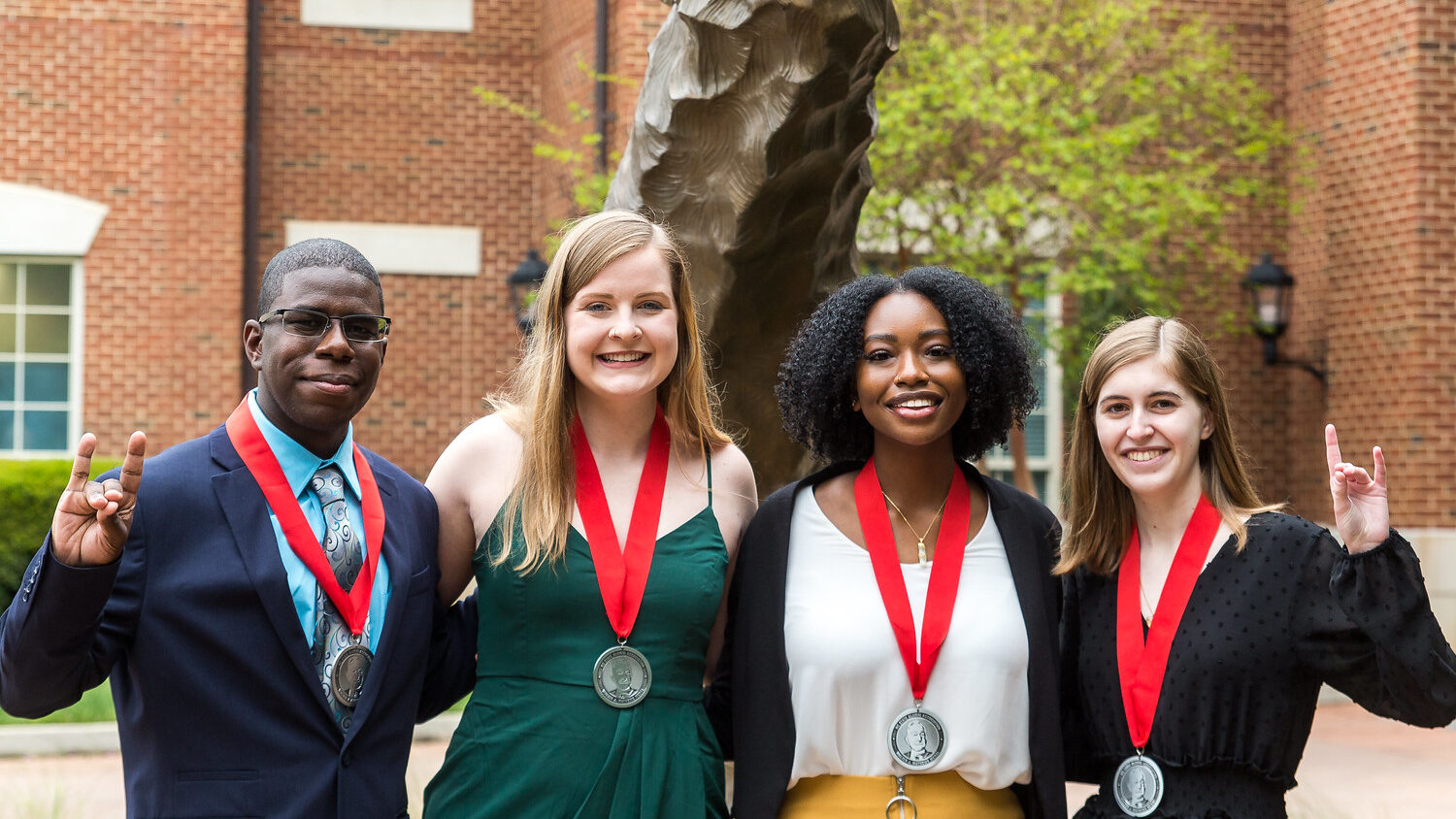 As the highest non-academic distinction awarded to NC State students, the Mathews Medal honors graduating seniors who have served as student leaders and made significant contributions to the advancement of the university.
The Mathews Medal is named in honor of Walter J. Mathews, the first student to arrive on the North Carolina School of Agriculture and Mechanic Arts campus in October 1889. As an alumnus, Mathews remained deeply involved with the university and this annual award – given each year at the Founders Day dinner – encourages student recipients to envision themselves as future alumni leaders.
NC State's Alumni Association Student Ambassador Program is pleased to announce the 2021-22 award recipients.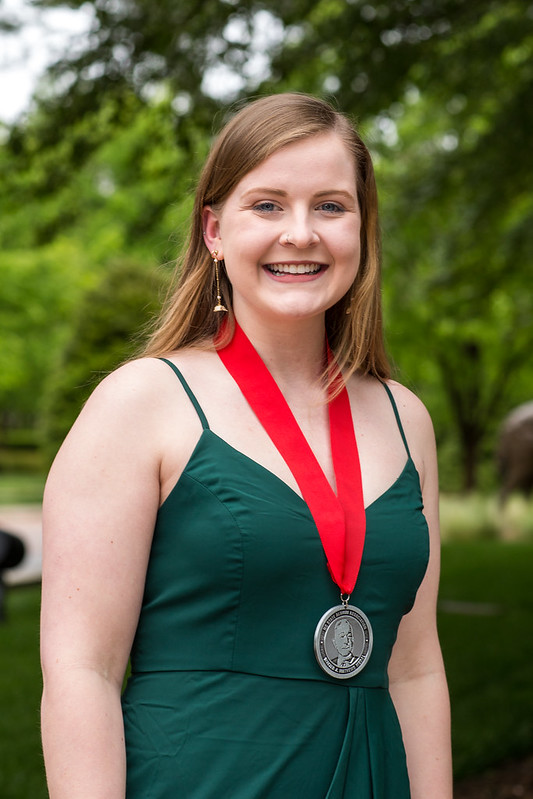 As a Goodnight Scholar and bioengineering major with minors in French and biology, Sarah Hall has gone far beyond the classroom to enhance her NC State experience. Committed to leadership and service to others, Hall led NC State's student-run Helping Hands project, which designs and produces free, 3D-printed prosthetics for people in need. During her student tenure, Hall served as an ambassador for the College of Engineering. She shared her passion for STEM and as a mentor within the Goodnight Scholars Program, where her warmth, positivity, and humor helped transition first-year students into college life.
Hall traveled to Ecuador and Trinidad on service trips, studied abroad in France, conducted undergraduate research, and interned at a leading pharmaceutical company throughout her time at NC State. Most recently, she was chosen as "Leader of the Pack."
"Having worked with high-achieving students for nearly 20 years, I can say with confidence that Sarah is on another level of excellence." – Allison Medlin, executive director of the Goodnight Scholars Program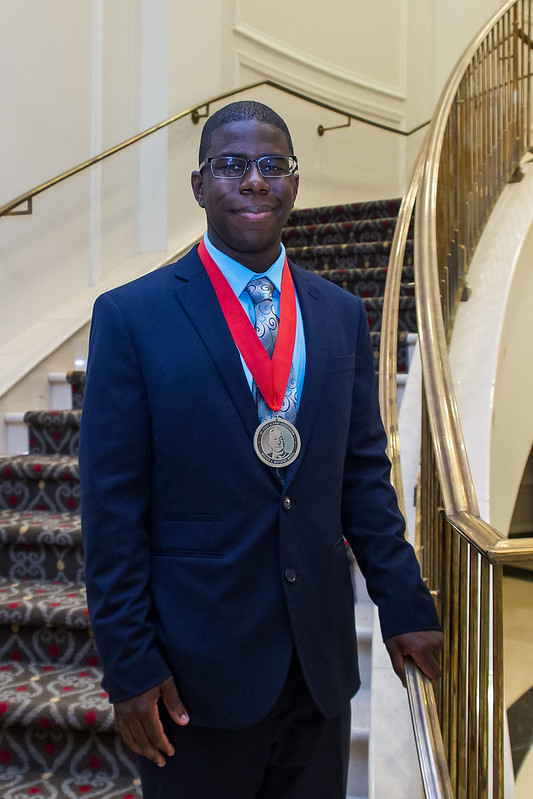 Taleek Harlee is a passionate agricultural education major and born leader who has impacted NC State in countless ways. As an undergraduate, he served in various roles across campus organizations to ensure that student voices were not only heard, but respected.
A dedicated advocate for diversity and inclusion, Harlee served for four years as a student coordinator in the Office of Institutional Equity and Diversity, where he planned events, developed marketing plans and organized diversity and inclusion workshops. Additionally, he served on the NC State Covid-19 Commission and two terms in the Student Senate as a College of Agriculture and Life Sciences senator. Committed to helping others, Harlee also dedicated his time as an orientation leader, welcoming new students to NC State and helping them find their community within the university. During his student tenure, he was also appointed to the university's Undergraduate Admission Committee and served on the Student Conduct Board.
"Taleek truly has built a most impressive campus legacy, resulting from his talent and passion for leadership and service. He is a sterling example to his classmates for empowerment of himself and our university. I easily rank Taleek in the top one percent of all students with whom I have worked during my 54-year career at our university." – Dr. Robert Patterson, Alumni Distinguished Professor of Crop and Soil Sciences
From encouraging students from underrepresented backgrounds to study abroad, to rebuilding a space where students interested in African culture have a place to build their community, to helping design NC State's Sustainable Labs Program – Niambé James is certainly leaving a lasting legacy at NC State.
As a Goodnight Scholar majoring in sustainable materials and technology, James interned with the Water Reduction and Recycling Office. After touring labs, conducting interviews, researching current initiatives and looking into green-lab programs at other universities, she created a plan that could be easily integrated into present lab routines and procedures. As a passionate student leader, James stepped up to lead and revitalize the African Student Union, which gives students of African descent a place on campus to learn about and interact with African culture. In addition to strengthening the organization's ties on campus, she also secured student government funding to ensure its future.
"Niambé knows the importance of community, and she has worked tirelessly to ensure NC State students, both incoming and current, are able to find that in the African Student Union. Throughout her time at NC State, Niambé has made significant strides towards a more sustainable and culturally enriched campus." – Isaiah Lucas, program coordinator for the African American Cultural Center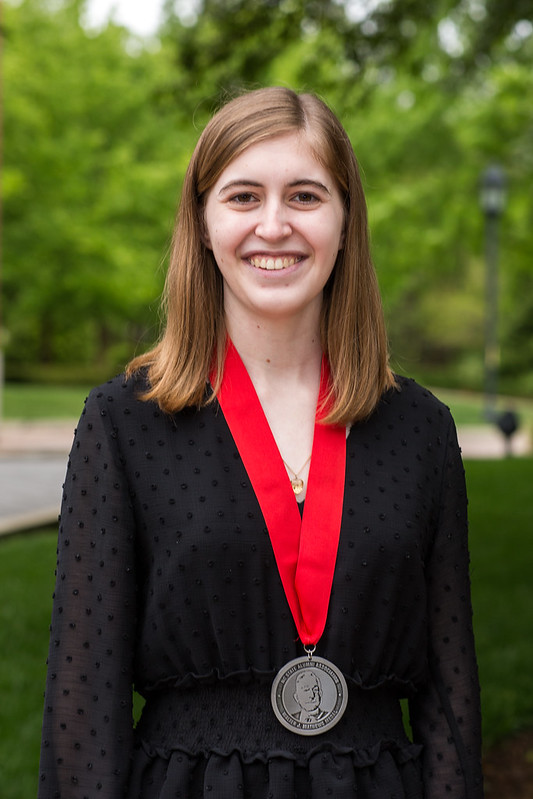 Through her academic pursuits and numerous campus leadership roles, Patsy McKee has spoken out and led the way.
While working toward her degree in NC State's College of Natural Resources, McKee served as a research assistant on a project that explored how tourism-dependent communities recover from compounded crises. In this role, she developed a timeline that became a crucial research tool and analyzed the role local media plays in crisis recovery. Last year, McKee was selected to present her research at the 2021 Climate Resilience Conference and at the 2021 Posters on the Hill exhibition – where only one student from each state was chosen to represent undergraduate research efforts. McKee also had the opportunity to deliver a brief about her study to the NC State Board of Trustees. In addition to her research endeavors, McKee served as a student senator, on the Student Conduct Board, as a Service Raleigh leader, as a project manager in the College of Natural Resources' Engaging Leaders Program and as an officer in Kappa Alpha Theta.
"Patsy embodied the "Think and Do" spirit of an NC State leader, overcoming challenges and contributing to the resilience of the coastal communities that are such a crucial part of our state." – Dr. Whitney Knollenberg, assistant professor, NC State Department of Parks, Recreation and Tourism Management