Community
2022 Evening of Stars Award Recipients
Our annual celebration of outstanding alumni and friends in our NC State community.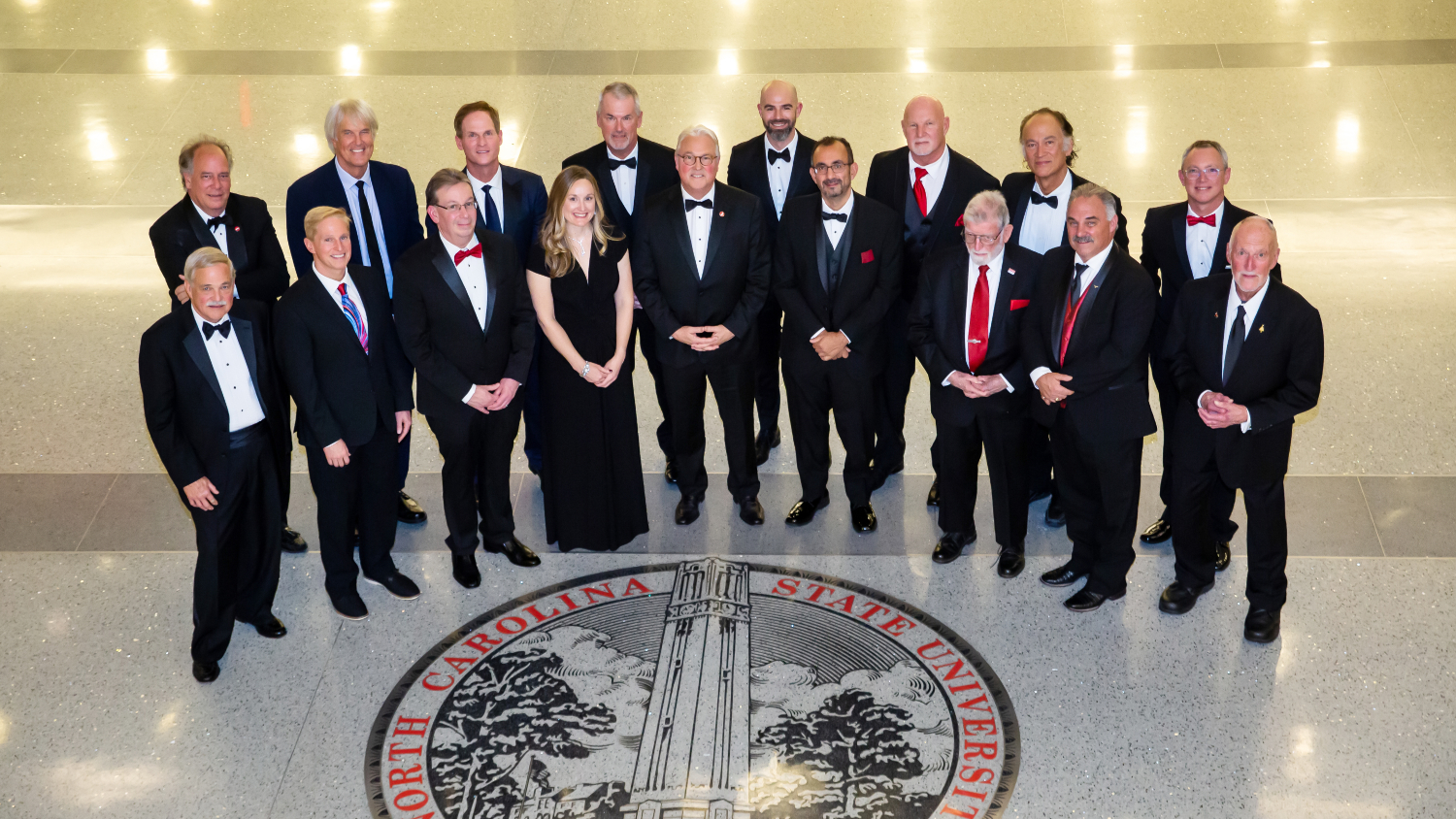 Our extraordinary alumni exemplify our "Think and Do" mindset.
The NC State Alumni Association held our annual Evening of Stars gala during NC State's 2022 Red and White Week to honor the alumni whose successes increase the value of an NC State degree and add to the university's growing legacy of excellence, impact and service. This year's event was hosted by Jeff Gravely '85 and featured Chancellor Randy Woodson and Associate Vice Chancellor of the Office of Alumni Engagement and Annual Giving Dr. Reshunda Mahone.
"When we tell our students to "Think and Do" – you are who we point to as those who have forged the path before them." — Chancellor Randy Woodson
Below are the 2022 winners of the College Distinguished Alumni Awards, the Wolfpack Club's Ronnie Shavlik Award and the Alumni Association Awards.
College Distinguished Alumni Awards
Bryan K. Blinson '84 | College of Agriculture and Life Sciences
Dr. Phillip Snider '88 | College of Agriculture and Life Sciences
Turan Duda '76 | College of Design
Johnny L. Crow '62, '68 M.S., '85 Ph.D | College of Education
Quint M. Barefoot '85 | College of Engineering
Dan M. Pleasant '72, '73 MCE | College of Engineering
Mark D. Wyatt '80 | College of Engineering
William H. Johnson '86 | College of Humanities and Social Sciences
Amir S. Mehr '92 | Poole College of Management
Kenneth O. Summerville '59, | College of Natural Resources
Nora Ann Gardner '94 | College of Sciences
Brian L. McMurray '86 | Wilson College of Textiles
Dr. Sarah J. Ewing '07 Ph.D | College of Veterinary Medicine
Wolfpack Club Award
John C. Borden '84 | Ronnie Shavlik Award
Alumni Association Awards
Kevin "Kip" M. Kroeger '04 | Outstanding Young Alumnus
John F. Tesh Jr. | Award of Merit
Ben Kinney '92 | Meritorious Service Award